Buongiorno from the Eternal City, amici! The past few days have flown by in a whirlwind, and the trip is already off to a fantastic start. On our way into Rome for the very first time, we were greeted by a surprise rainstorm, the first in over two months! However, the sudden downpour could not 'rain on our parade' and everyone had a blast exploring Piazza del Popolo and getting to know their trip mates on our first lunch excursion.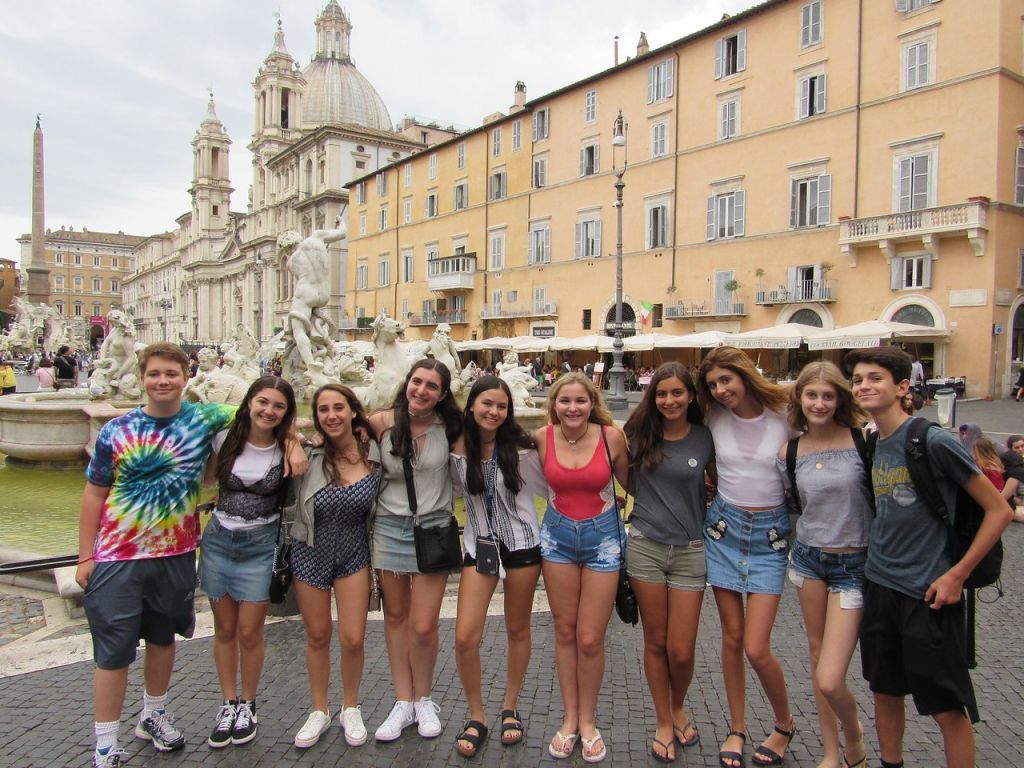 In the evening, the whole trip donned togas, listened to live music, laughed, and danced along at our first dinner together. Thursday was our first full day in Rome, and all the trip members said that they loved exploring the city at a leisurely pace, stopping to take plenty of pictures, and seeing classic sites like the Spanish Steps, the Pantheon, and Campo de Fiori. That night, we went to the hip neighborhood of Trastevere and, after enjoying another amazing meal, ate gelato and played games in the central square. Trip members took turns sharing their favorite camp games, and we had most of the piazza watching us as the group cheered each other on in the "rock, paper, scissors" tournament.
On Friday, we had a great day as we saw thousands of years of history. In the morning, we made our way through the Vatican Museums, the Sistine Chapel, and some of us explored St. Peter's Basilica. In the afternoon, we went further back in time and had a tour of the Colosseum and the Forum. That night, two of our trip members led the charge with maps in hand and successfully navigated us through the maze-like streets to Piazza Navona where we had another stellar meal. Afterwards, they led us to the Trevi Fountain where we all threw coins into the fountain for good luck, according to the legendary 'old wives tale'. Later on, we all had one last gelato in Rome and made our way back to the hotel. Tomorrow we  head out for Perugia; we can't wait for a taste of the Italian countryside.
Arrivederci, tutti!
Until Next Time,
The Westcoast Connection
Does exploring Rome interest you? Check out our 10-day, 17-day, and 25-day trips through Greece and Italy.