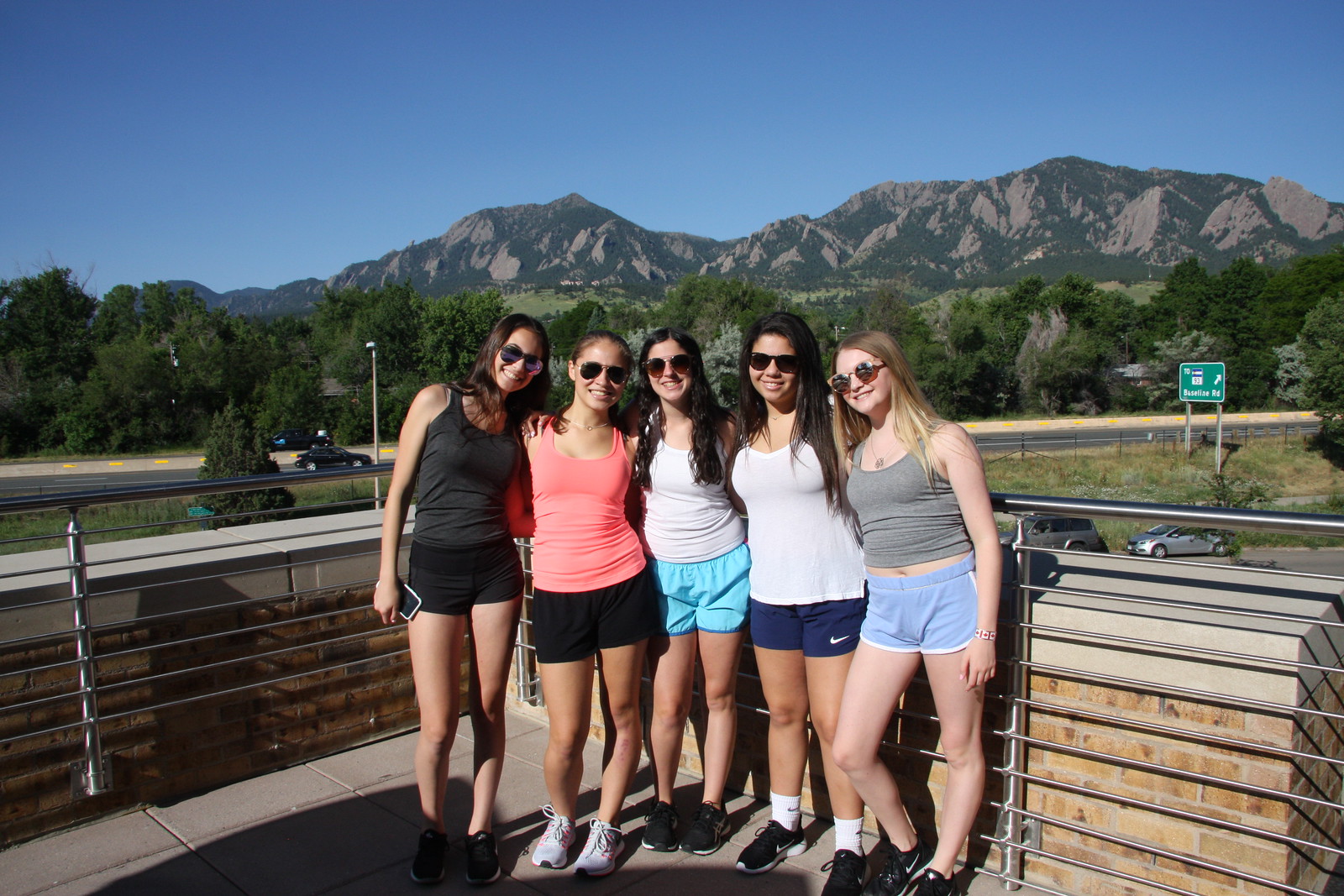 We've all embarked on the journey of a lifetime as everyone arrived from the East Coast and landed in beautiful Colorado! Not a second of fun was wasted; as soon as everyone arrived, we started playing some icebreakers to properly get to know one another. Right away, we all shared some fun facts about ourselves. We wanted to keep the fun and friendly atmosphere of that first meeting of our group, so we handed each trip member a card, and scrambled around to find our match. With our matches found, this was an easy way to decide who we'd sit beside on the bus from the airport to Boulder. We also met our trip mascot, Cali the duck puppet! He will be traveling with us for the whole trip!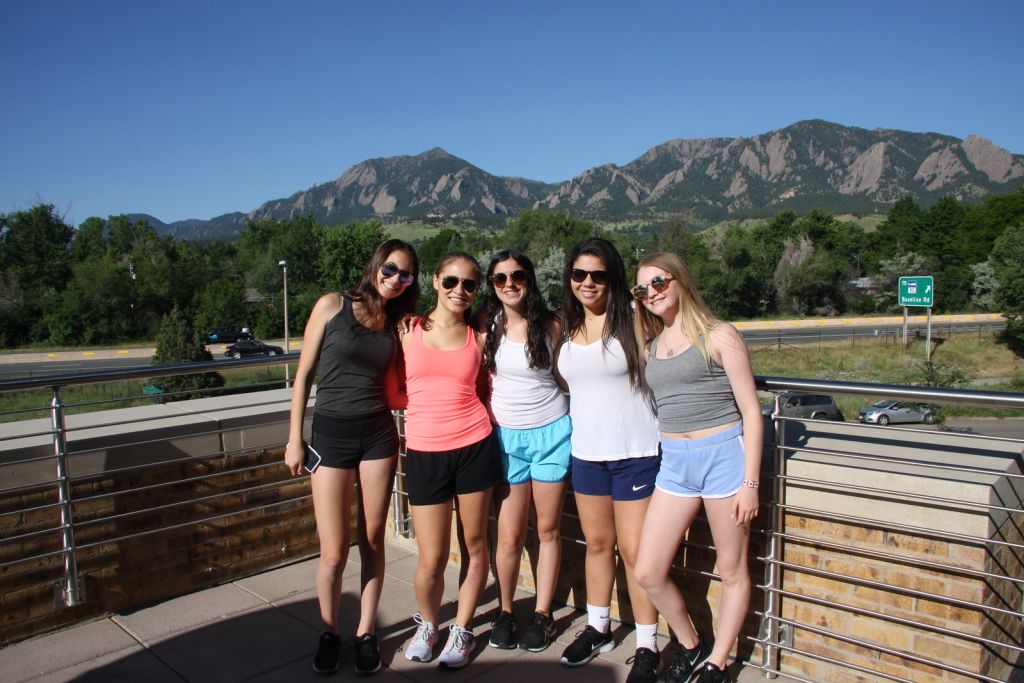 After a quick bus ride to the University of Colorado –  Boulder campus, we got settled at the dorms and then made our way to The Sink, a restaurant in the city. The restaurant is famous for allowing people to write their name on the walls and ceiling of the building, which we did while waiting for our food. Another awesome thing about the restaurant was that Barack Obama, the 44th President of the United States, has eaten at The Sink before. Some trip participants ordered the "POTUS pie" to get a taste of the celebrity visit.
After filling our stomachs with some Boulder grub, we walked across the campus to the local bowling alley and pool tables, where we practiced their strikes and sinking skills. We might even have some future professional pool players on our hands!
Finally as our first day was coming to an end, some trip members concluded the evening by playing the piano in the common area of our dorm. One trip participant played the song "Mad World" and another played "A Thousand Miles".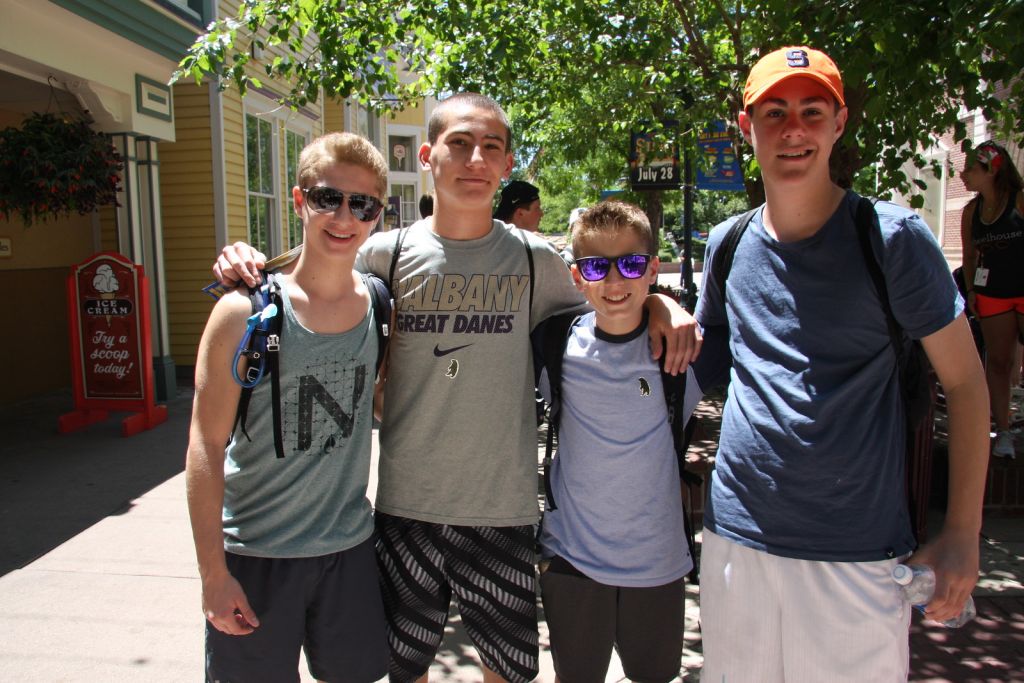 Day two began with breakfast and a view of the mountain landscape at the University of Colorado's dining hall. We then played a few more fun ice breakers just to start off our day by continuing to get to know one another. Later, we all hopped on the bus and introduced our morning song, "Unwritten" by Natasha Bedingfield. Our morning song is going to be played at the start of every day to get us all pumped and excited for all the activities to come!
Later in the afternoon, we arrived at Six Flags in Denver. Some played amusement park games, winning at basketball and an inflatable hammer challenge. The Dippin' Dots booth was also a clear favorite as many of our trip members got themselves something cool to combat the heat. Some of our group (including some staff!) got their face painted. Most people chose floral and tiger designs.
We ended day 2 at the trampoline park, where we tried the mechanical bull, with some of us even lasting longer than 30 seconds! Others partook in dodgeball, regular trampolining and dunk basketball.
Tomorrow we'll be exploring and camping in one of America's best kept secrets, Jackson Hole, Wyoming. Our trip has only just begun and we are already starting to feel like a family.
Until next time,
The Westcoast Blogger
ted in experiencing  your own California teen tour? Learn more about booking one of our middle-school or high-school Westcoast Connection California Extravaganza trips.