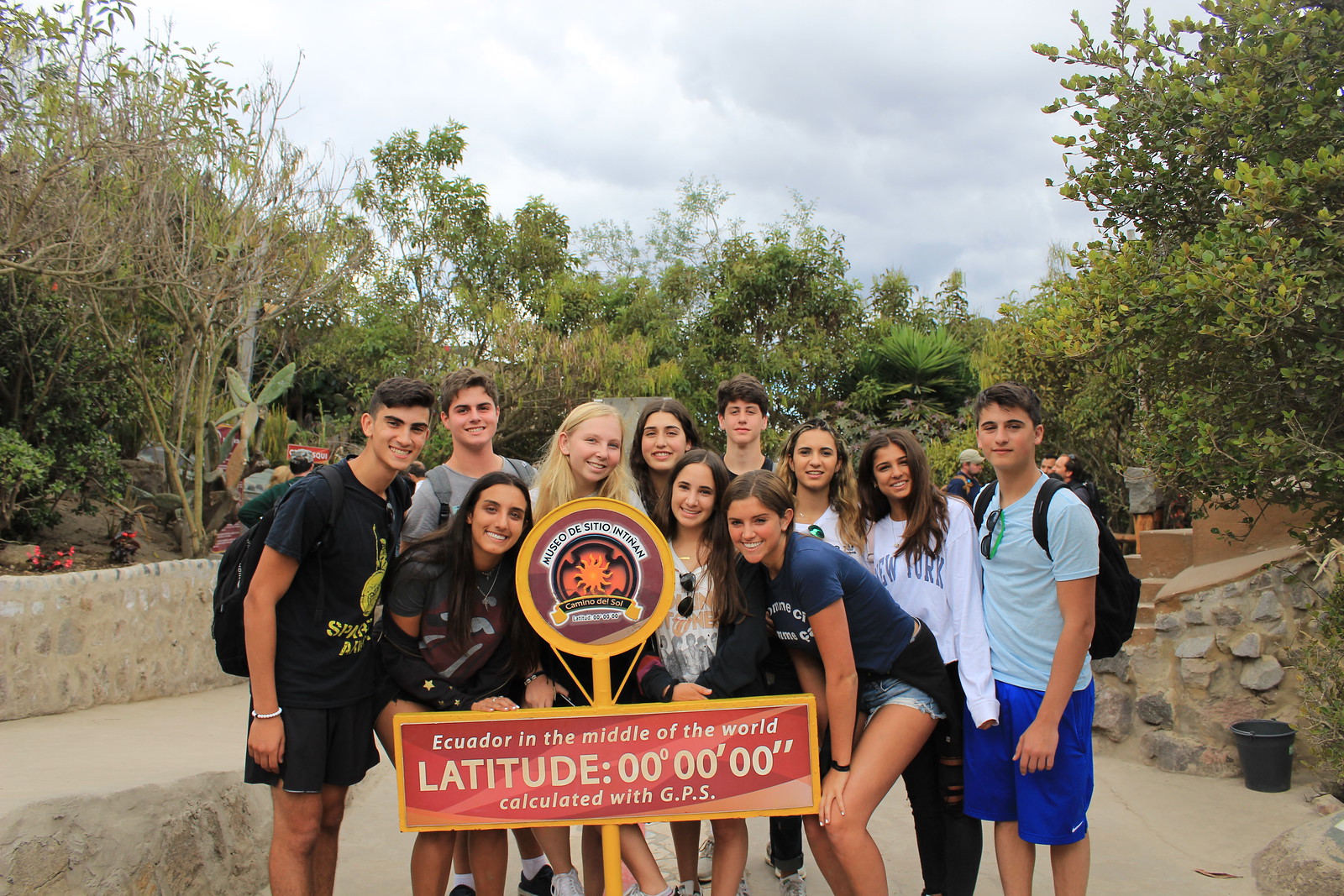 Everything is going great in beautiful Quito! We've been busy making new friends, learning, and laughing together! We are staying in the Mariscal neighborhood in the new part of the city. It's a bustling section filled with people, vendors and restaurants. We've had the opportunity to try many Ecuadorian dishes such as locro soup – a potato-based soup with cheese and avocado. We also had a cooking class where we learned to make espumillas – a guava meringue cream.
There's plenty of trip traditions already starting in our group too. Each day begins with our morning song "Build Me Up Buttercup" by the Temptations. We have our "Photo of the Day" contest (the winning pictures have been in our photo galleries) and our "Gotcha" game is in full force! Each evening ends with our "Wow of the Day" moment where our previous winner passes the "Wow" to someone who has done something special!
On our tour of the old city, we walked the Street of the Seven Crosses admiring the colorful Spanish colonial architecture. We climbed the ladders of La Basilica Church and took in the grand and expansive views of Quito. We also got to stop and try some local Ecuadorian candies too!
We also visited the Mitad del Mundo, or the "Middle of the World", where we tried many interesting science experiments that can only be done at the equator – like a bunch of our "Egg Masters" who were able to balance an egg on a nail head! For Leah's birthday we did some cosmic bowling and managed to get the entire bowling alley singing "Happy Birthday" to her!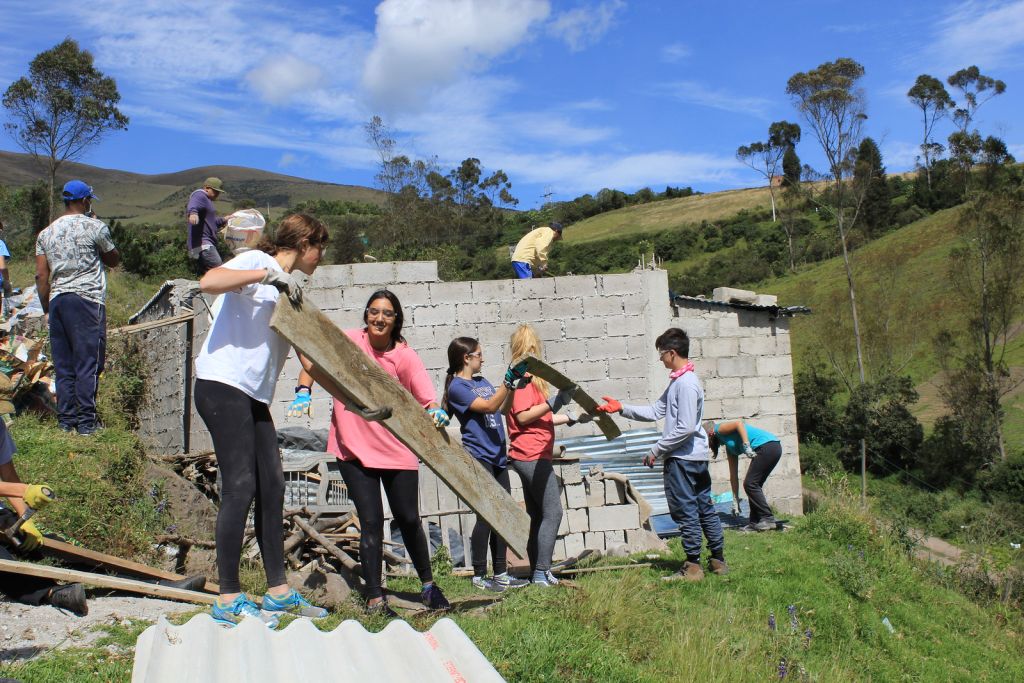 On the community service side, we had the pleasure of volunteering with Pan De Vida, an organization that works with those living in poverty in Quito. Pan de Vida works mainly with the population in Quito living on less than $1.50 a day. We learned about their work and cut vegetables for their food handout program.
We also worked for two days at the home of one of Pan de Vida's families. At Glenda's home we helped construct a roof that was once simply a tarp. More specifically, we mixed cement, moved wooden planks, hammered, and even had time to help build a staircase helping ease the steep climb to the hill her house is situated on. We formed a bond with her 11 year old son – Jonathan and every water break was a new opportunity to sing a song. The hours of work we've put in here will hopefully be the setting of many happy memories for this family – which is super rewarding!  
As we approach the end of our first week, we are looking forward to new service projects and adventures together!
Hasta la próxima (Until next time)!
The Westcoast Blogger
Beginning to think about making a difference? Read more about our 18-day and 25-day service opportunities in Ecuador and The Galapagos!