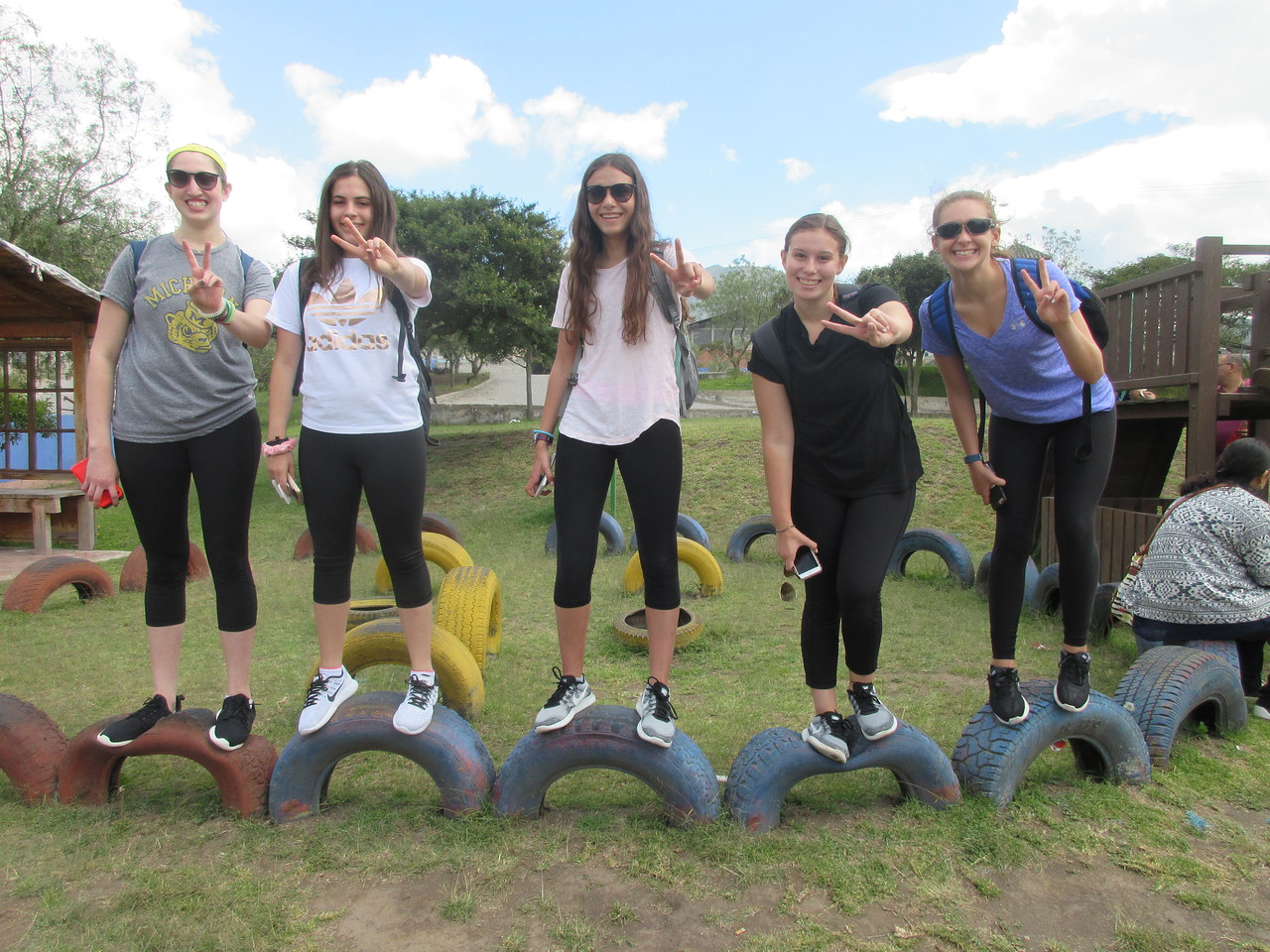 Hola from Quito!
Everyone on our community service program in Ecuador is having a blast and truly enjoying these first five days. The trip started with a bang as we all got to experience being at the center of the world, or "Mitad Del Mundo". We all jumped in amazement as our guide demonstrated cool and interesting science tricks using the unique forces that are present at the equator. Being on the equator, your balance should be heightened. Because of that, our trip members had the opportunity to try and balance an egg on the head of a nail. Although many had fun while trying the challenge, Edgar was the only one who was able to succeed!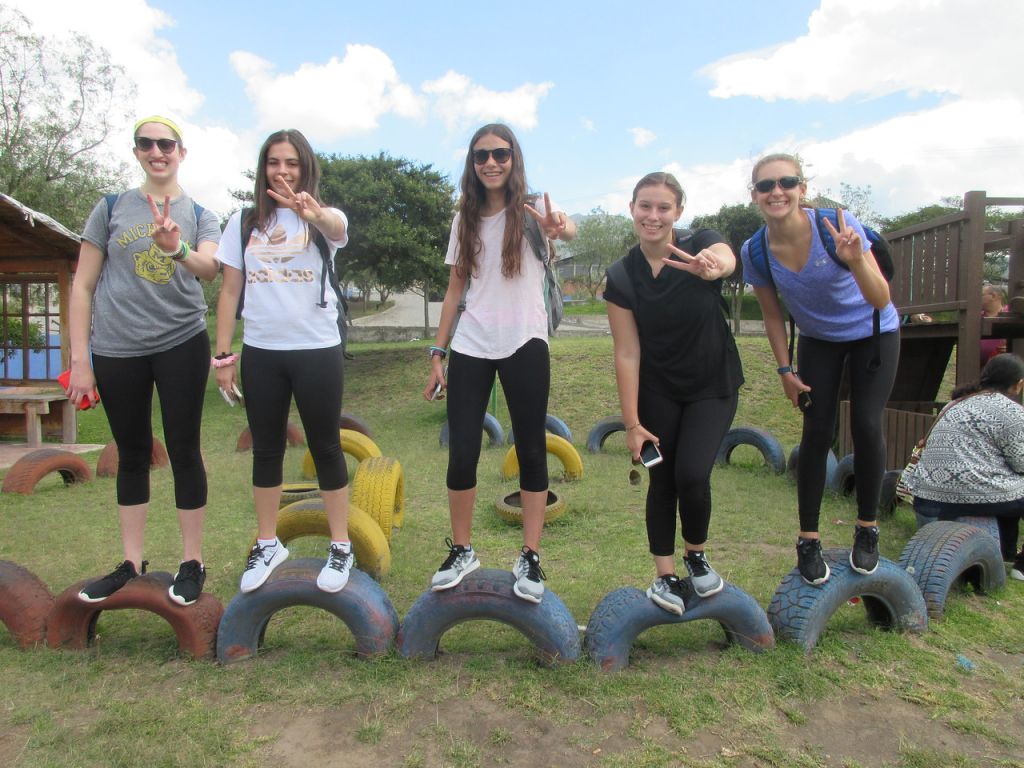 After marvelling at being at latitude 0 0' 0", we were able to tour the beautiful city of Quito. We visited three different Catholic churches which are still used for services on Sundays. One church was entirely coated in over eight tons of gold! It was truly remarkable, and we were told it would cost $1000 to rent for a wedding. Perhaps you'll be flying to Quito for a wedding one day in the future!
We then travelled high up above the city and marvelled at the large Virgin Mary statue, where she is depicted with wings. It is the largest statue of its kind in Ecuador, and the construction of it involved over 500 pieces of aluminum. Everyone took some great pictures to share back at home with their family and friends.
Our community service has been very rewarding. We feel so lucky to have such a great opportunity to help others. Whether that was by sanding, painting, or varnishing benches and playgrounds, we know that the street children of Quito will enjoy their revamped play spaces! We also enjoyed a productive day in a poor community, helping a family dig around the foundation for repairs to their humble home and sifting through sand and rock to help create cement. While we worked, we played music and enjoyed each other's company.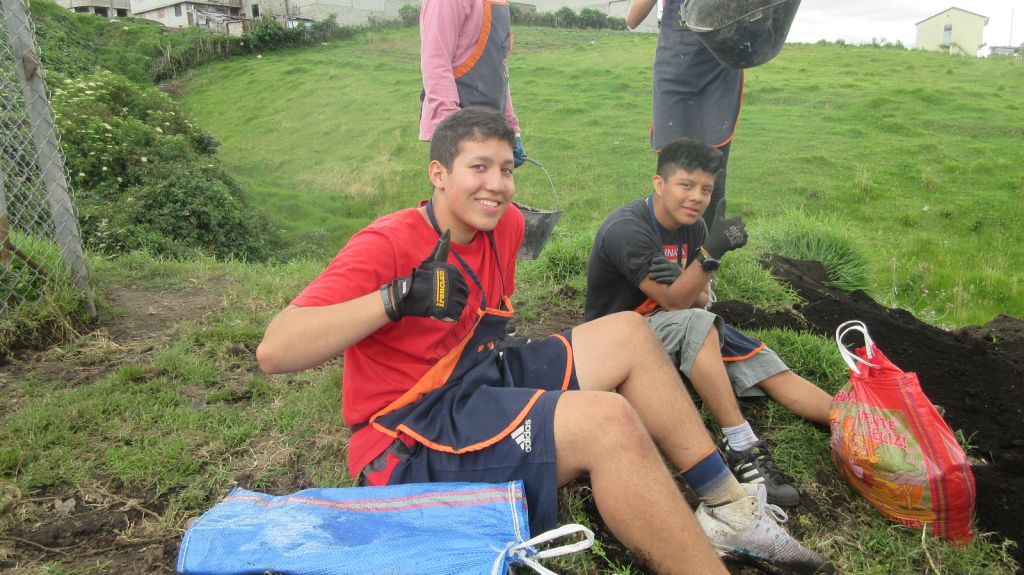 So many laughs and memories have already been created in this short time. The group has been challenging each other with riddles, tricks, and games, which has provided an atmosphere of fun and silliness. You can ask them to try the riddles out on you when they get home!
It's been a great time so far and the people we've met in Quito have been absolutely amazing! The joy emanating from the locals is inspiring.  We even got to play soccer with a concierge at the hotel!
We'll continue to keep everyone back home in our minds and close to our hearts as we progress in our journey together. We are soon off to Latacunga, and the next part of this amazing adventure!
Until Next Time,
The Westcoast Blogger
If this sounds like an adventure you'd like to be a part of, explore our 18-day and 25-day Ecuador and Galapagos community service programs.