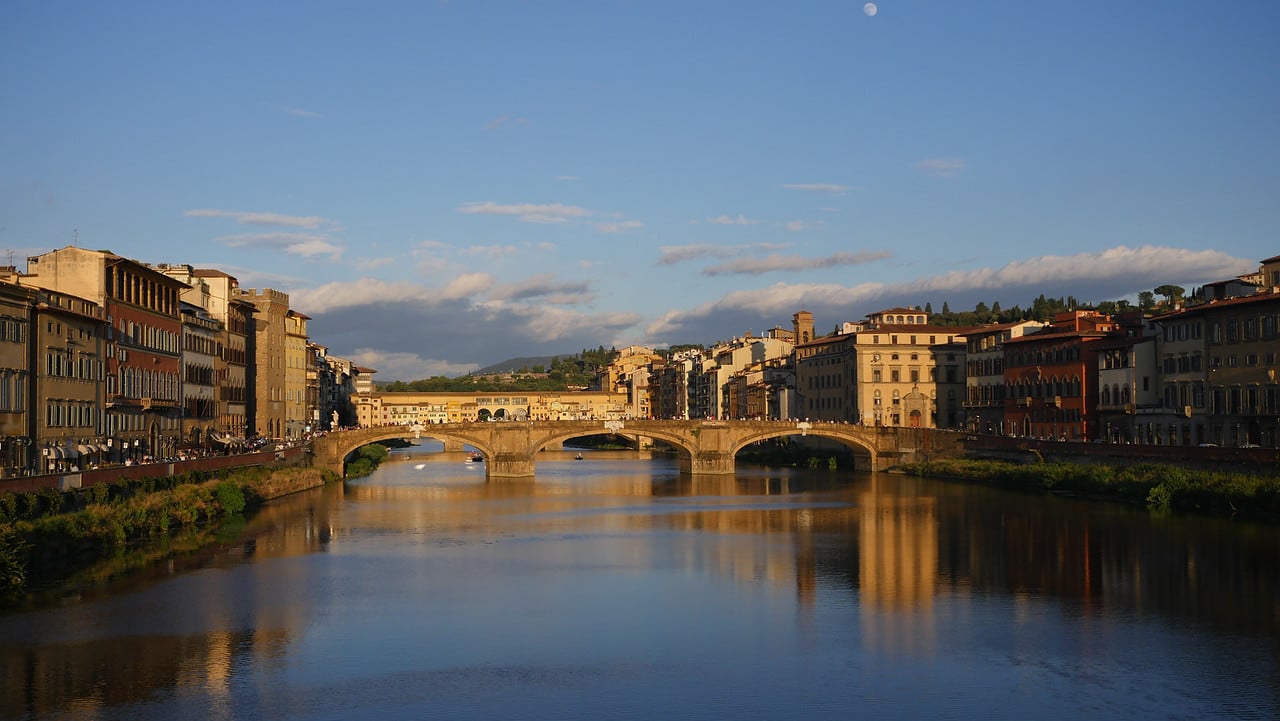 Ciao! Pre-College Enrichment Florence is wrapping up a gorgeous first week here in Firenze, as the locals call it.
After arriving in the city, we realized just how central our university residence really is! A block to our right is Galleria dell'Accademia, home of Michelangelo's David, and two blocks to our left is Piazza del Duomo, Florence's main square. The students were champions at pushing through jet lag after the overnight flight, and our first few days were packed with amazing foods, new friends, and lots of information about university life and the upcoming courses. We are now starting to fall into a routine of  attending classes and workshops and in between exploring our summer home. Florence University of the Arts (FUA) is in the city center, so it really allows students to get to know new areas and after a little direction, are able to find their own way around.
Our International Business students have Professor Sandra leading the class. In their first week they learned about how the city of Florence was founded. They also took a quick field trip to investigate different small local businesses and discussed each of them back in class: their model, business plans, target audience, and the key niche they fulfill within the city. The class has lots of opportunities to discuss ideas and the students are starting to gain a deeper understanding of some very essential components of their day to day Florentine lives.
The cooking class students are loving how hands-on their course is! Each student received their own apron on day one and started in the kitchen right away, sharing the tasks to create a dish amongst themselves. This week they focused on pasta dishes, making a variety of sauces, from tomato to cream-based, for different types of pasta. They have also tasted various olive oils with bread, and in each class the instructor discusses some of the history and context surrounding the ingredients in use – such as the fun fact that bread in Florence is made without using salt! The best part of the class comes at the end when the students get to eat their delicious creations. Needless to say, this group is not going hungry!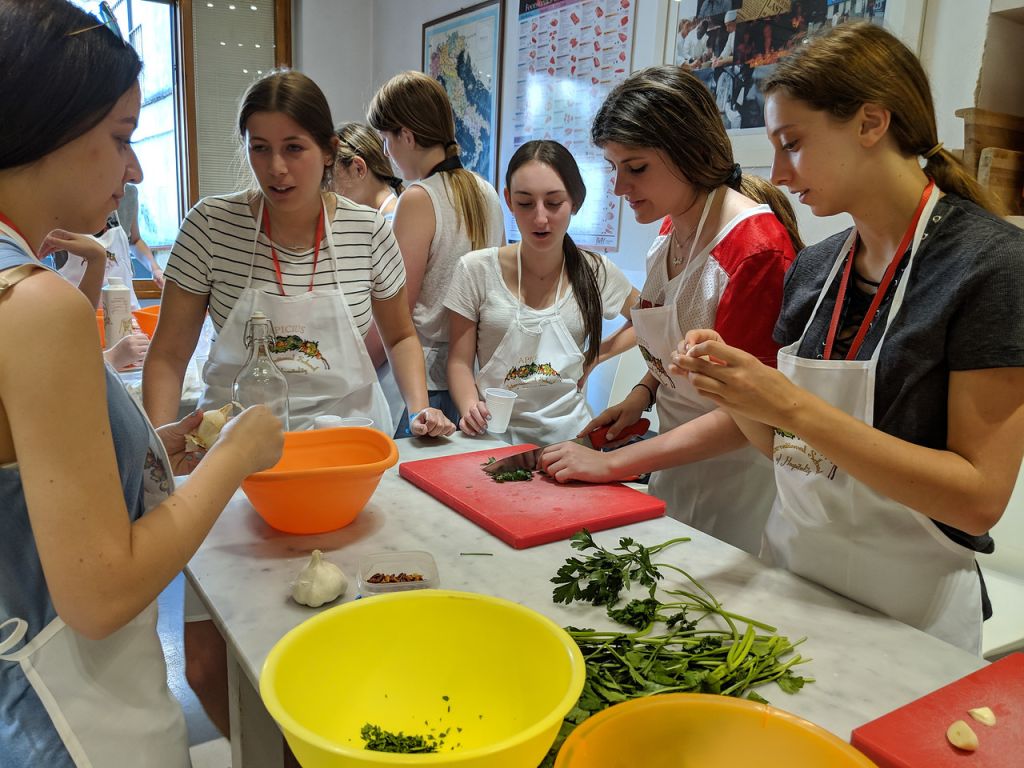 Italian Language is a very interactive and intense learning environment. By day two, the teacher Francesca was speaking almost exclusively in Italian! The students are really rising to the challenge of this college-credit course, and those with some background in Italian are using it to brush up on their grammar and seize the opportunity to practice conversing with the native speakers. They are also getting comfortable with their new language skills during their free time around the city. As our first week draws to a close, the Italian language students are really looking forward to one of FUA's Educational Field Trips on Sunday, where they will be admiring 15th and 16th century Medici Villas in Tuscany.
Outside the classroom, all of the students are taking advantage of all Florence has to offer. We've been finding new places to explore and eat and we even already have some favorite restaurants: Gelateria Edoardo, Il Profeta, and Fishing Lab. Some of us have checked out the school gym, or opted for a workout class with Stavros, our Program Director and staff in our residence courtyard. A few students have committed to eating one gelato a day, which is made easy by the fact that there are gelaterias everywhere-including right in our building! Our group was flattered when one of our gorgeous photos taken in front of the Ponte Vecchio made it onto Westcoast Connection's Instagram page (@westcoastconnection)! We have luckily been having amazing weather with lots of sunshine and after a day of activities and learning, it is always wonderful to come back to our new home and hang out and relax together.
We are now very much looking forward to this weekend's exciting excursions where we will be visiting the UNESCO World Heritage Site of Cinque Terre and the medieval cities of San Gimignano and Siena.
We hope you're enjoying following our adventures, both inside and outside of the classroom!
The Westcoast Blogger
Do you want to immerse yourself in a new culture while learning and getting ready for college? Check out our 21-day and 28-day pre-college enrichment program in Florence.