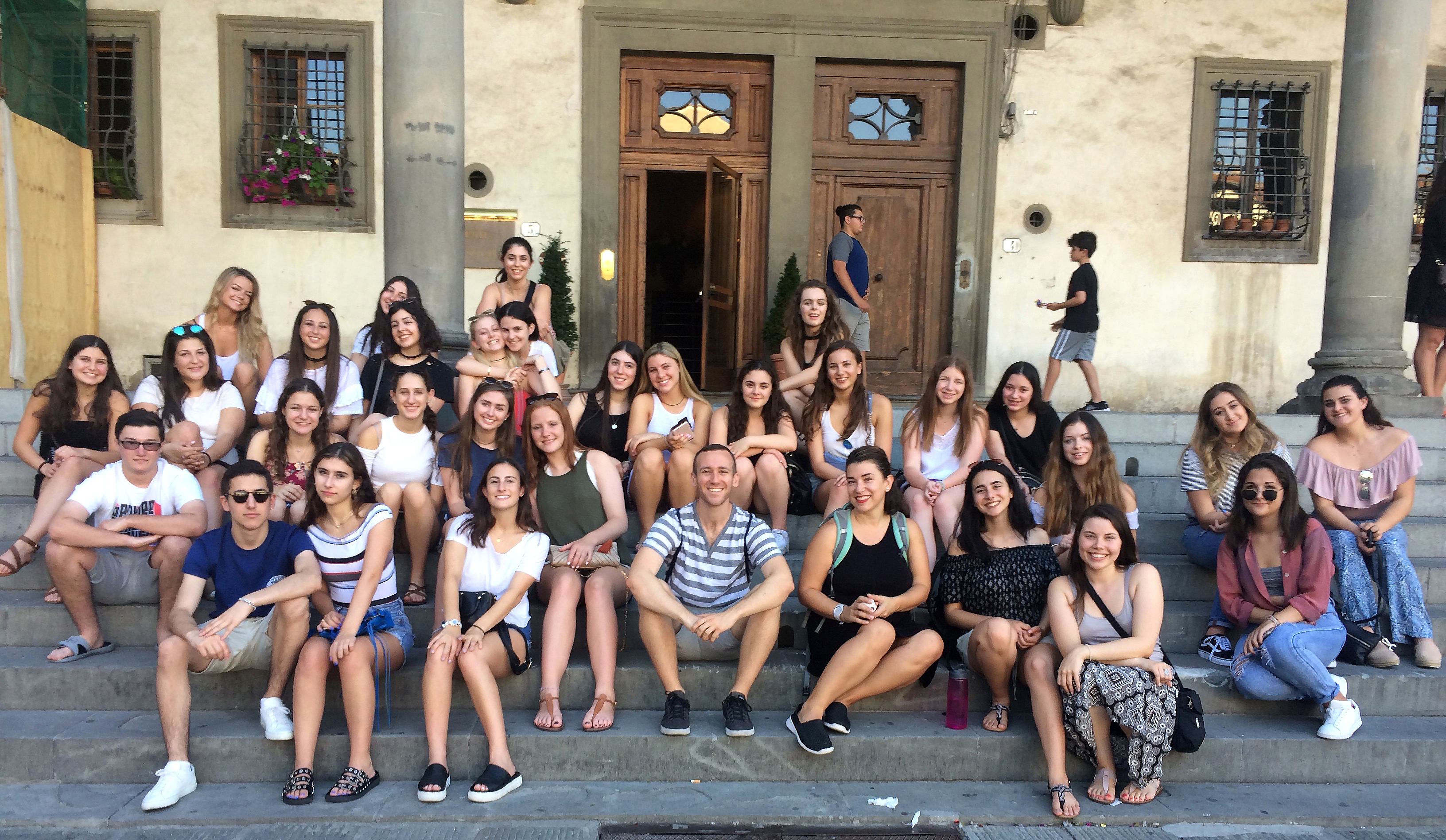 Saluti da Firenze! On our very first travel day, we made great use of our time in airports and aircrafts by getting to know our fellow program members (a.k.a our future best friends).  Upon landing in beautiful Florence ready to soak up the language, culture and (of course) the food, we made our way to our residence to get settled in. We cannot believe how lucky we are to be living moments away from one of Florence's main attractions: the Duomo. It is absolutely breathtaking and we have the chance to walk by it every single day. La vita è bella!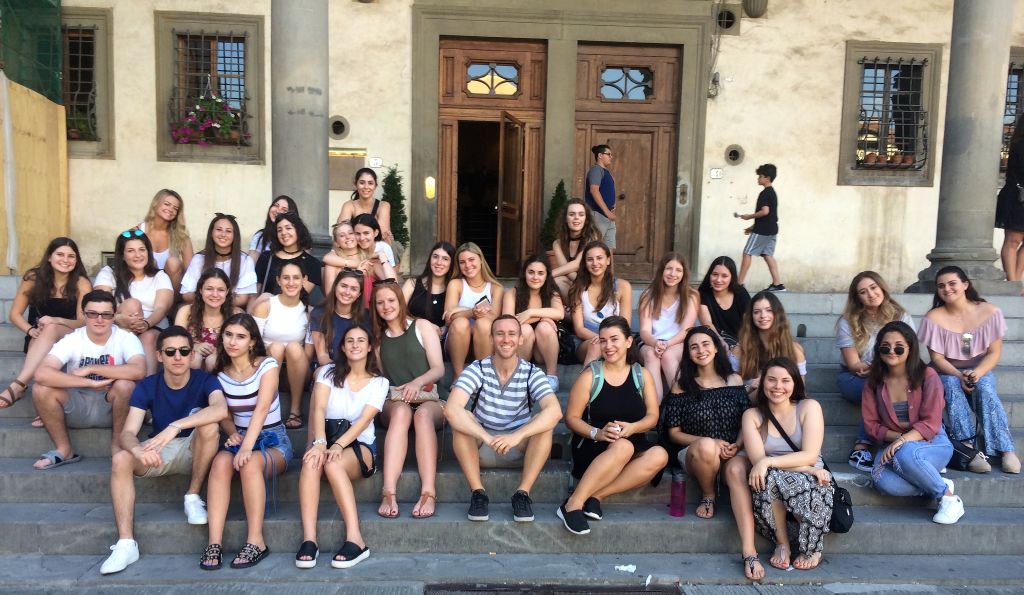 Move-in Day
In true college style, we spent our first day moving into our new dorm rooms and getting to know our roomies a little bit better. Some program members already started personalizing their dorms with signs and decorations! We also had time for a few icebreakers in a lovely piazza and concluded our first full day in Firenze with our first group dinner! Here, we enjoyed incredible pasta (or as some described it: "the best gnocchi of our lives") accompanied by our waiter's Italian singing. What an authentic Italian meal!
Orientation
After breakfast in the city and a short orientation of the residence, we made our way to the Florence University of the Arts (FUA). Here, we met with academic and student life representatives who gave us more information about the university and what to expect in the next few weeks. We also received our student ID cards and participated in our first cultural workshop: Italian phrases! Adesso, parliamo tutti in italiano. In fact, some students put their Italian to the test right away: "Vorrei un gelato per favore"!
We ended the day with a very generous family-style meal that included pasta, pizza, caprese salad, ravioli, chicken and dessert. On full and satisfied tummies, we raced around the city competing in a digital photo scavenger hunt. Honorable mentions go out to all the team members who staged proposals and to the Stracciatella staff group for winning!
We really enjoyed our first few days in Florence and have gotten to know each other and the city a lot better already.
First day of school
We began our day with a walking tour of Florence and learned more about its history and the beautiful architecture that surrounds us. The two-hour tour began at the Duomo where we learned about the Cattedrale di Santa Maria del Fiore (more commonly referred to as il Duomo after its most defining feature). In fact, the dome that sits at the top of this imposing Gothic-style cathedral was, for a long time, the largest one in the world.  Another highlight from the tour was our stop at the Palazzo Strozzi. Although many of our students were familiar with the importance of the Medici family in Florence, few had heard about the Strozzi's, their rivals. With a little flattery, the Strozzi's obtained permission to build a palazzo 'inspired' by the one owned by the Medici's and, instead, built a bigger and better one than them.  Aside from the definition of palazzo (which means an impressive public building or palatial residence), our guide also explained the meaning of various street designations. We now know that the streets beginning with borgo rather than via designate roads that historically led to the town center. That's one more thing to look out for on our walk to class!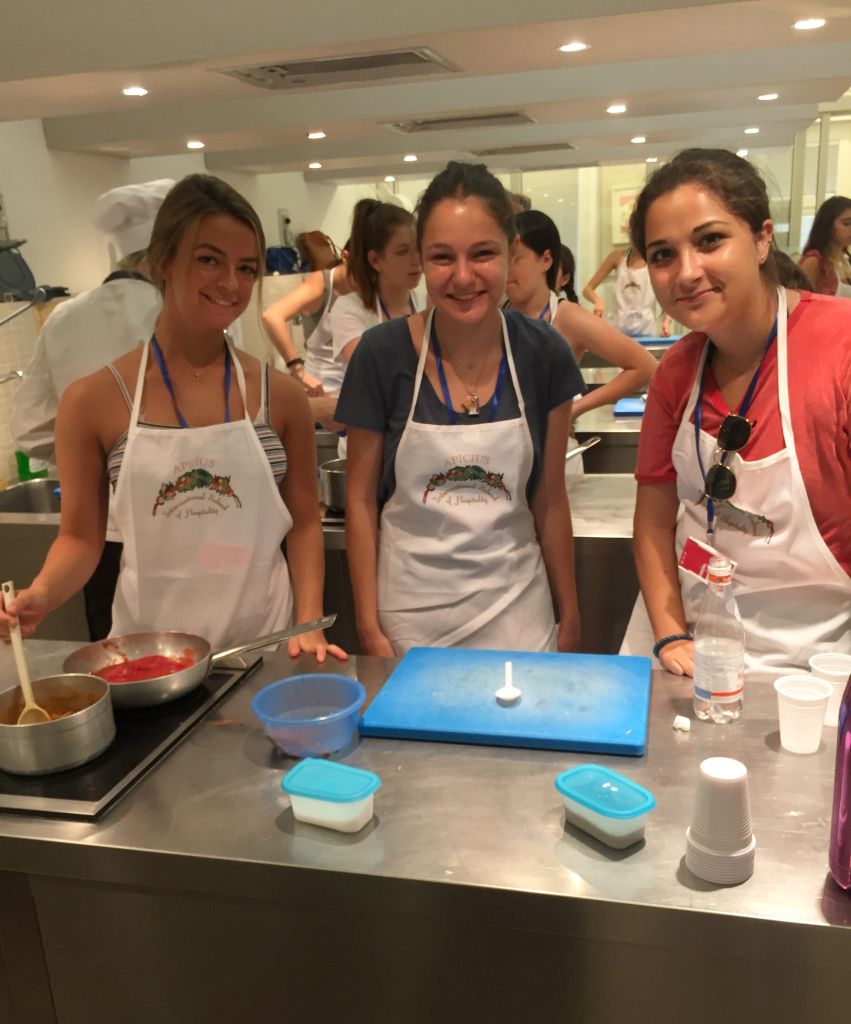 After lunch, we headed to our respective university faculties for our first day of classes! In cooking class, our upcoming chefs made fagioli (a bean dish) with a tomato, rosemary and sage sauce, and an egg-and-tomato dish. Art history, Italian and fashion students had introductory classes in their respective majors. Our digital photographers received a technical orientation and are eager to take their cameras to the streets of Italy.
As we become increasingly familiar with the city, it's starting to feel more and more like home! We are really getting into the routine of things and are super excited about all our upcoming activities and excursions. We will keep you posted!
Arrivederci!
Until Next Time,
The Westcoast Blogger
Interested in learning more about our Pre-College Enrichment: Florence program? Check out our 21-day and 28-day programs to see what's right for you!