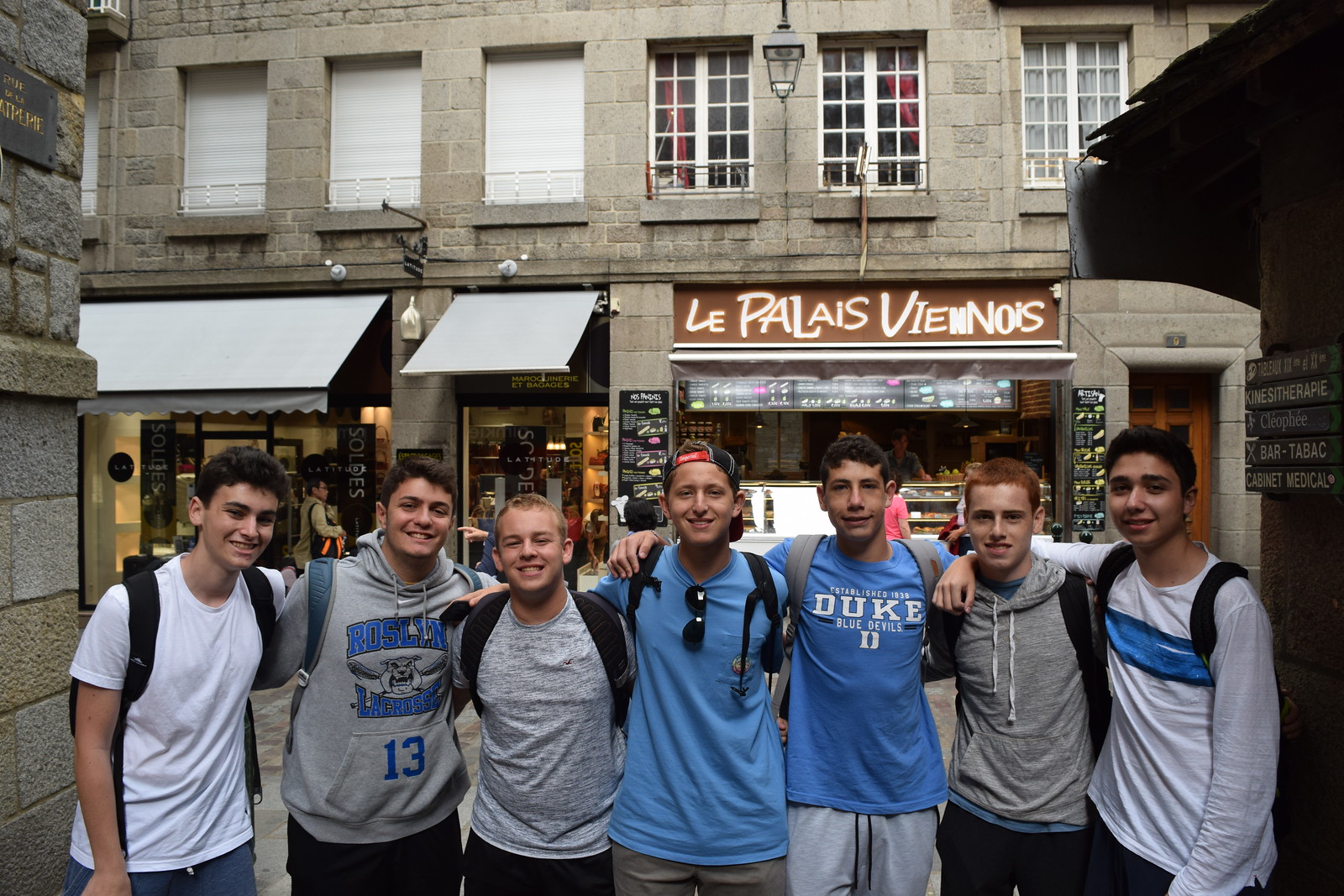 Salut de Paris!
This afternoon we arrived in Paris, the beautiful City of Love! It's been an amazing start to our European experience, and our explorations of Northern France were filled with incredible medieval cities and spectacular French cuisine. From our ferry ride across the Channel, to exploring the gorgeous walled cities of Mount Saint-Michel and St. Malo, our trip has been full of new experiences and new friendships.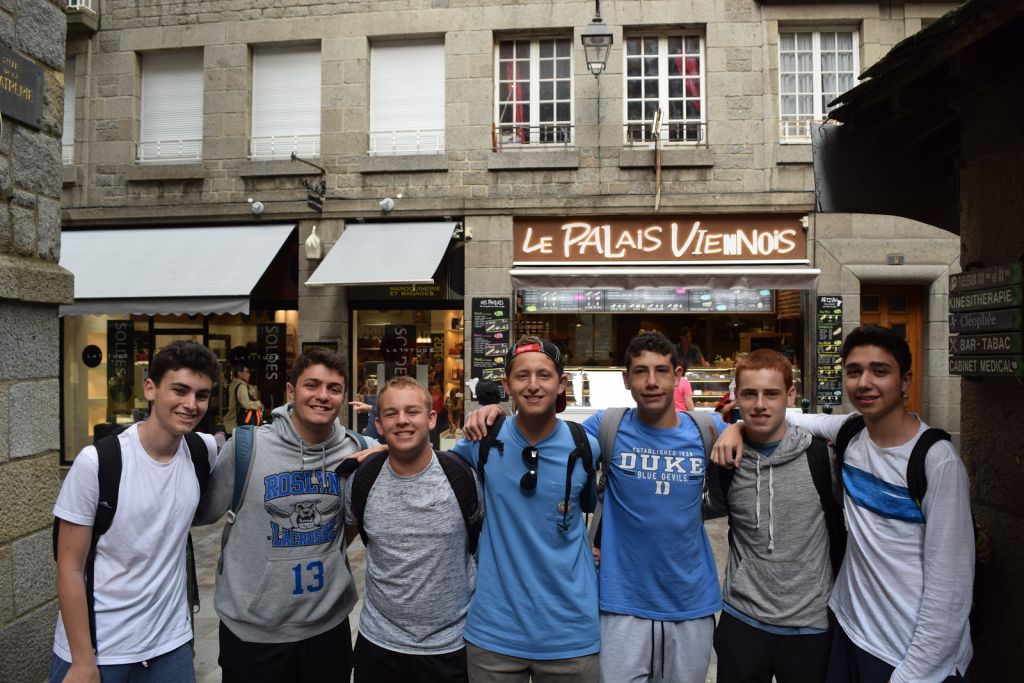 Though our photos of Mont Saint-Michel are stunning, it's a place you have to visit if you want to really appreciate its history and beauty. Everyone enjoyed our first opportunity to take off in groups, explore the village, climb the battlements, and take in the views. And, if one walled town wasn't enough, we took off to conquer the walled city of St. Malo for our first photo-scavenger hunt and dinner. It was hard to tell whether the city bells or the laughter of our trip members was the loudest sound echoing through the streets that evening.
Moving forward through history, we had the opportunity to take in a guided tour of the D-Day landing beaches of Utah and Omaha. Our guide, Luci, was a fount of knowledge, bringing those days and weeks of June 1944 to life, and even our history teacher on staff learned something new. We learned of the bravery of the American Rangers who captured the Utah landing site, and of the human tragedy at Omaha beach, before taking a moment at Normandy American Cemetery and Memorial to pay our respects to the fallen.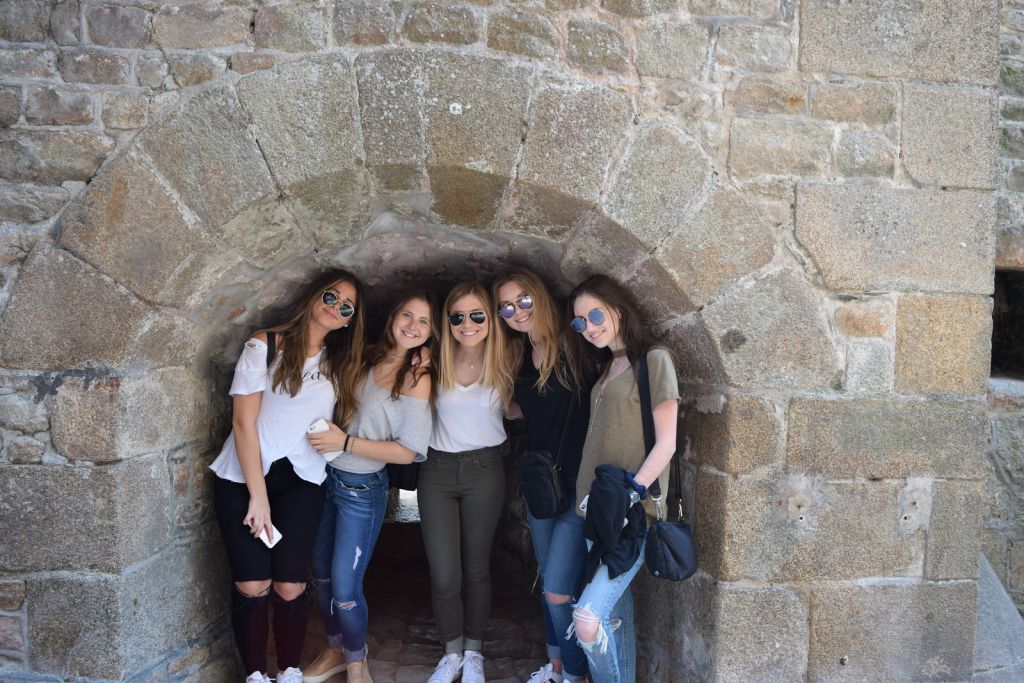 Our dinner in Bayeux transported us back, as we stumbled into the middle of a medieval festival celebrated every year during the first weekend of July. The costumes and pageantry turned a simple evening out to dinner into a world-class dinner and show. Everyone's experience was unique, as some came across geese being herded down the main streets, while others met monsters and maidens from another world. It truly was an amazing way to say our goodbyes to our temporary home in Bayeux.
Now that we've dipped our toes into French culture in Normandy and Brittany, we're all ready to dive head first into our Parisian experience. Some look most forward to searching for hunchbacks in Notre Dame, others to finding the Mona Lisa in the Louvre, others yet for the sights, smells, and tastes of the Latin Quarter. The possibilities seem endless!
Au Revoir!
The Westcoast Blogger
Have we piqued your interest? Explore our 20-day and 28-day European teen tours and start planning your own adventure with Westcoast Connection. It will be the travel experience of a lifetime!