Touch Down in Prague
Upon arriving in the Czech Republic, we began our exploration of its capital by walking around downtown Prague until eventually we found ourselves pedal-boating under the Charles Bridge. While there, some trip members took the lead by exploring Slovansky Island while others got the opportunity to see ducklings and swans in the water all around them. After walking back to the hotel and checking into our rooms, we enjoyed an authentic Czech dinner at La Republica.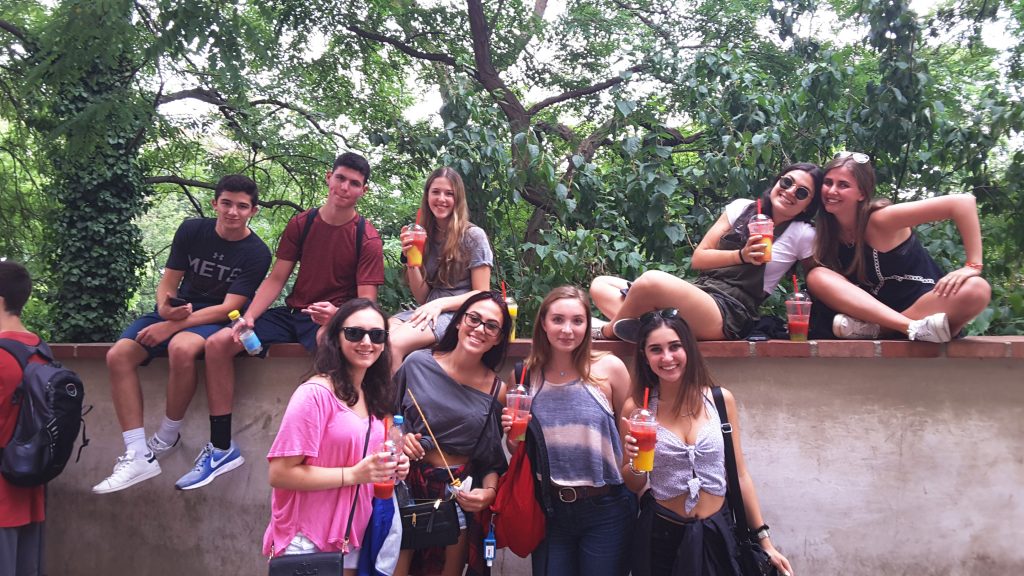 Our next day started with a guided walk to Prague Castle – the president's residence and the largest ancient castle in the world – with Vetka, our Czech tour guide. She guided us through the city where we got a chance to watch the changing of the guards outside the castle. We were also lucky enough to explore St. Vitus Cathedral behind the castle walls. Vetka showed us the cathedral's unique gothic style with its stained-glass windows, which was followed by a stroll through the castle vineyards and a sampling of fresh Trdelnik (a really popular local pastry).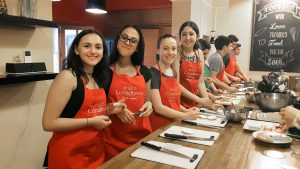 We also left our mark on the John Lennon Wall. Later on in the day, two trip members were absolute MVPs in our cooking class with Cevak at the cooking school Cocina Rivero, making beef goulash and wild mushroom soup for us all to enjoy. At night, the group explored Prague's only 'ice pub' – made completely of ice (-31 degrees celsius, which is -24 degrees fahrenheit)!
The next morning, the group explored the Jewish quarter where we saw the old synagogue and the new one, as well as the astronomical clock (which shows both current and Hebrew time). Following our lunch in the city, we boarded the bus to Theresienstadt concentration camp where we took a guided tour of the camp and memorial site. That night, we split up into three groups so that we could all try the local cuisine at various restaurants around the Staré Město, and then we all went bowling together where a few superstars got the chance to really shine.
Bye Czech Republic, Hello Austria!
We breaked for lunch in the quaint, historical town of Český Krumlov and then had a scavenger hunt and took in the sights until it was time to leave the Czech Republic. Soon after, we arrived in Vienna, Austria, where we took the metro to the Opera House on Kärntner Straße and enjoyed our dinners there.
Until Next Time,

The Westcoast Blogger
Have we piqued your interest? To see the full itinerary, check out our 18-day European tour through Austria, Croatia, Slovenia, and the Czech Republic.