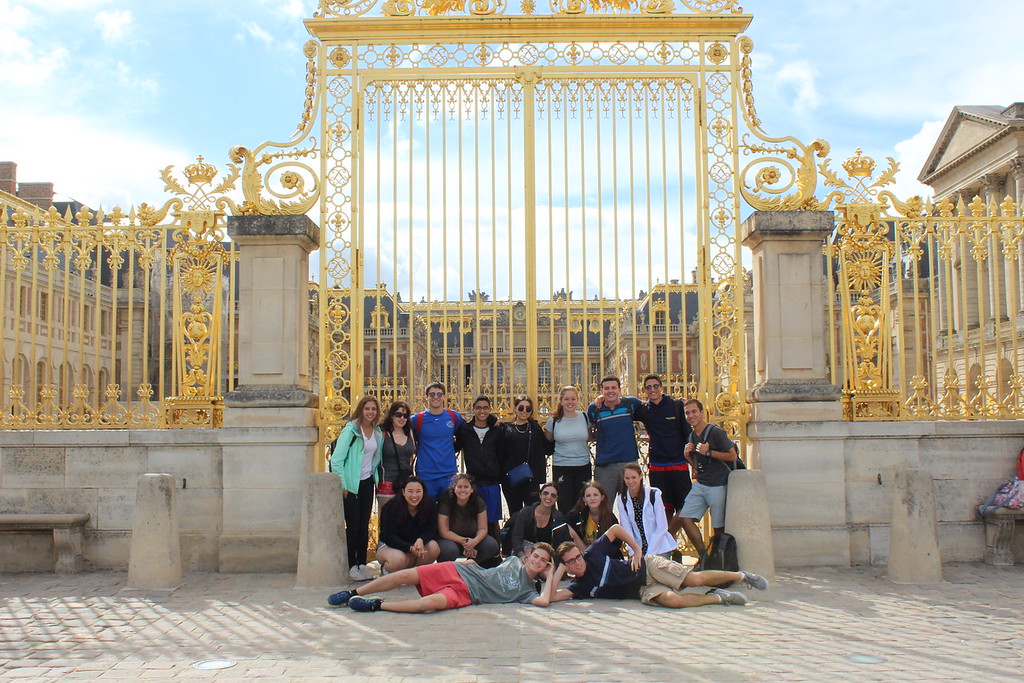 Bienvenue de beau-tiful Paris!  Within 72 hours, our group has already mastered the basics of French necessary for transportation, ordering food and moving through crowds. We started out with a treat, as the Eiffel Tower lit up while we were approaching the end of our boat tour. It was like the monument was giving us a warm welcome to Paris.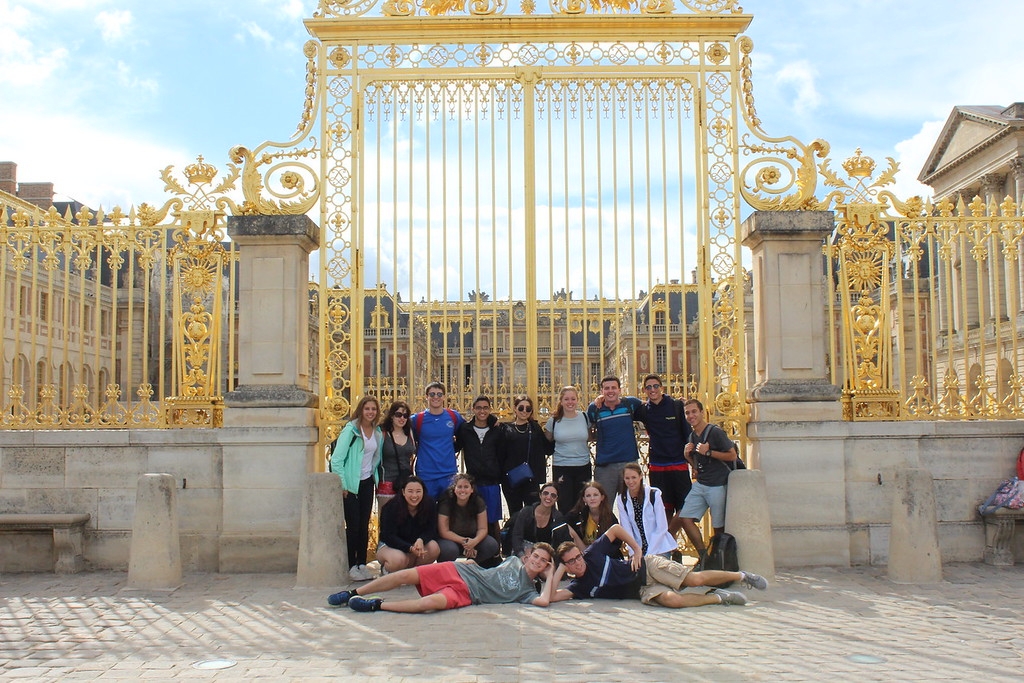 We've biked and walked around to see some of the major sites the city has to offer, like the Eiffel Tower, Sacre-Coeur, Notre-Dame, and others! But, overall, we have really fallen for the sweets all around us – crepes, macarons and gelato (setting the bar real high for gelato). As a group, we can say with confidence that we are somewhat responsible for Parisians waiting in lines for desserts, because we've all had our turn standing in line picking out our sweets and quickly devouring them, always wanting more.
At The Louvre, we were educated by a Parisian guide on the intricacies of sculptures and magnificent paintings. We quickly agreed that maybe too much focus is put on the Mona Lisa and not enough on all the other portraits that cover the walls and ceilings around us. One of our trip members, a resident Michelangelo expert, described the statues, their symbolism and the methods used to make them. At Sacre-Coeur, we were treated to a impromptu local Ed Sheeran cover band performance as the sun set.
Later in our adventure, across the bridge of Notre-Dame, we came across a cute bookstore named Shakespeare and Company, where books were browsed, coffee was smelled and shelter was provided from a brief drizzle before lunch.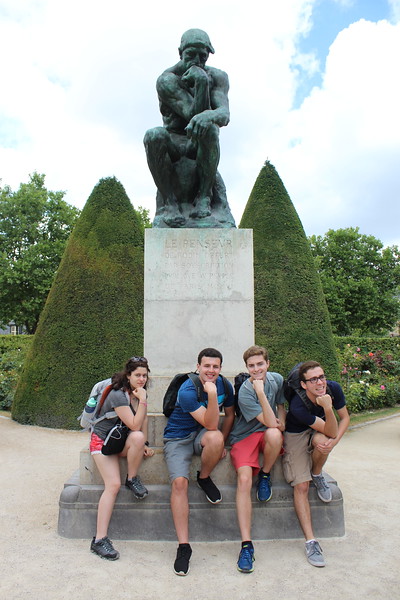 We then set off to visit Louis IVX's home in Versailles, where we gawked at the grandeur of it all. The chateau itself was magnificent, and the gardens behind it were like the settings in stories that made our hearts long to live away from the city and surround ourselves with greenery. Afterwards, trip members put themselves out there at a French restaurant with their karaoke skills, where they sang Dancing Queen by ABBA, Halo by Beyoncé, and She Will Be Loved by Maroon 5, among others. The weather has been kind to us and by doing so has made us all fall for the City of Love. Au revoir Paris, merci!
We are on the train on our way to Tignes, taking in the beautiful French countryside. There are endless fields of pasture, cows grazing, and small houses with colorful roofs in every direction we look. As we head out of the flatlands and gain elevation, the scenery starts to change. Farms and fields of pasture transform into rock faces and waterfalls, and then the Alps come into view. Their magnitude is a sight to behold. They're even still covered in snow at their peaks. Our next adventure begins here, where the weather is cooler and the water that flows is a fresh, glacial melt in varying hues of blue depending on the amount of light that hits it.
Until Next Time,
The Westcoast Blogger
Have we piqued your interest? Explore our 14-day, 16-day, and 28-day backpacking tours through France, Switzerland, and Italy for the adventure of a lifetime!