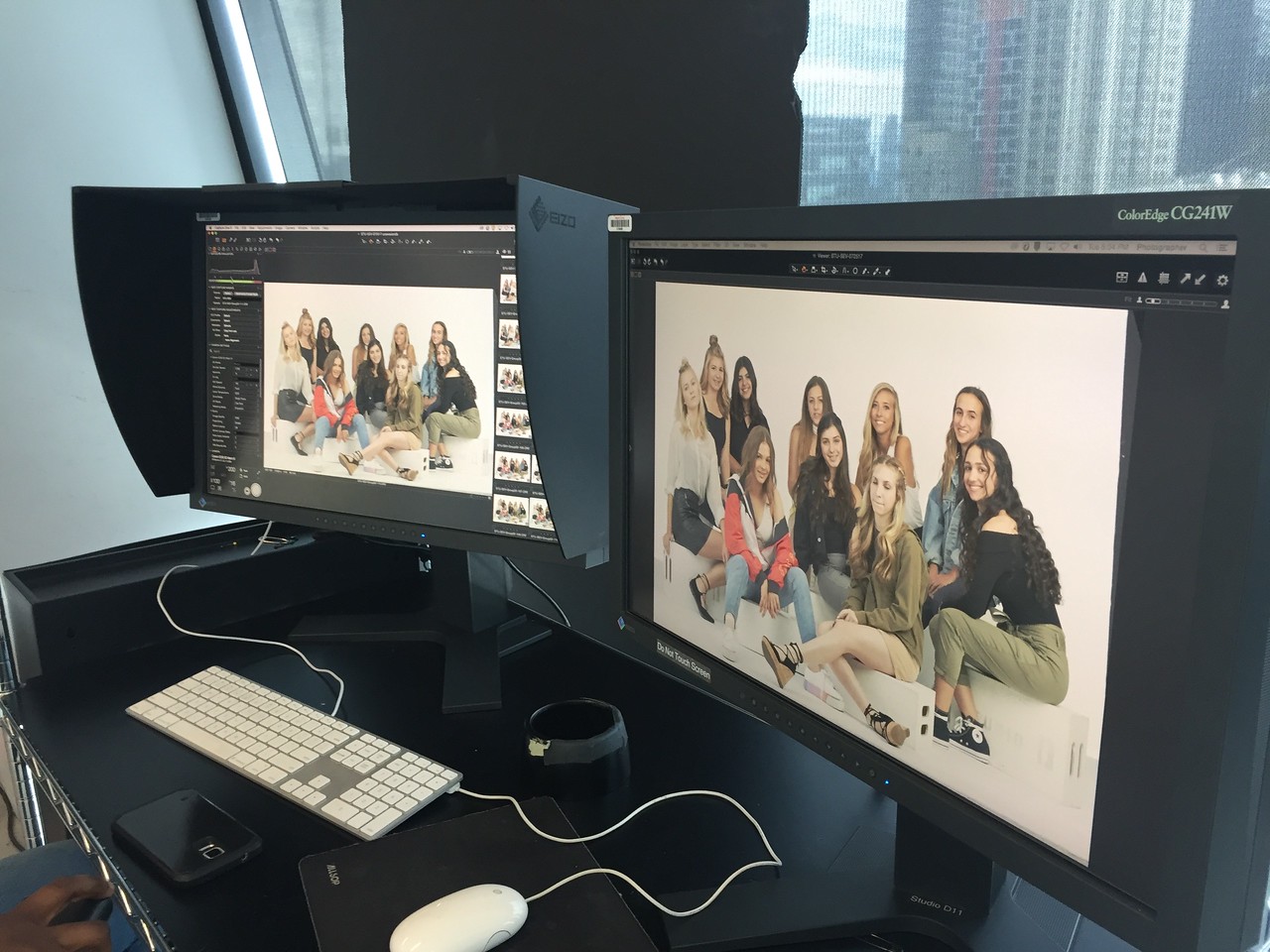 Our Seventeen Fashion Experience began with a family-style dinner at Guy's American Kitchen in NYC's legendary Times Square. The girls spent dinner discussing how excited they were for the next two weeks while eating delicious food.
The next morning we headed to Hearst Tower where we were greeted by the editors of Seventeen Magazine and a spread of bagels, muffins, and pastries. The girls mingled with the editors and asked questions about the fashion industry and college internships. It was such an exciting opportunity to network and get one-on-one time with some of the industry's brightest stars! The excitement continued when we headed into the Hearst Theatre, where they were welcomed by a panel of Seventeen and Cosmopolitan senior editors and directors who explained what a day in the life looks like for them. They also gave tips on breaking into the fashion and magazine industries.
Next, the girls heard from Donna Kalajian Lagani, Publishing Director of Cosmopolitan Magazine. Throughout her talk, she emphasized how impressive it is that our girls are participating in the Seventeen Fashion Experience, and told the girls that they embody the spirit of "fun, fearless, females" which Seventeen's sister magazine, Cosmopolitan, promotes. She shared tips on making a great impression during your college internships, and highlighted the importance of making connections and finding a mentor. After hearing from Donna, the girls were definitely feeling inspired and excited to hear from more inspirational girl-bosses throughout the trip.
After dinner at Urbanspace Vanderbilt, we headed back to the hotel for a fun Project Runway-inspired activity. In small groups, the girls channeled their fashion and beauty icons and styled, photographed, and modeled looks according to an assigned trend. Everyone had so much fun, and it was a great opportunity to mingle with new friends and share their passions for fashion and beauty!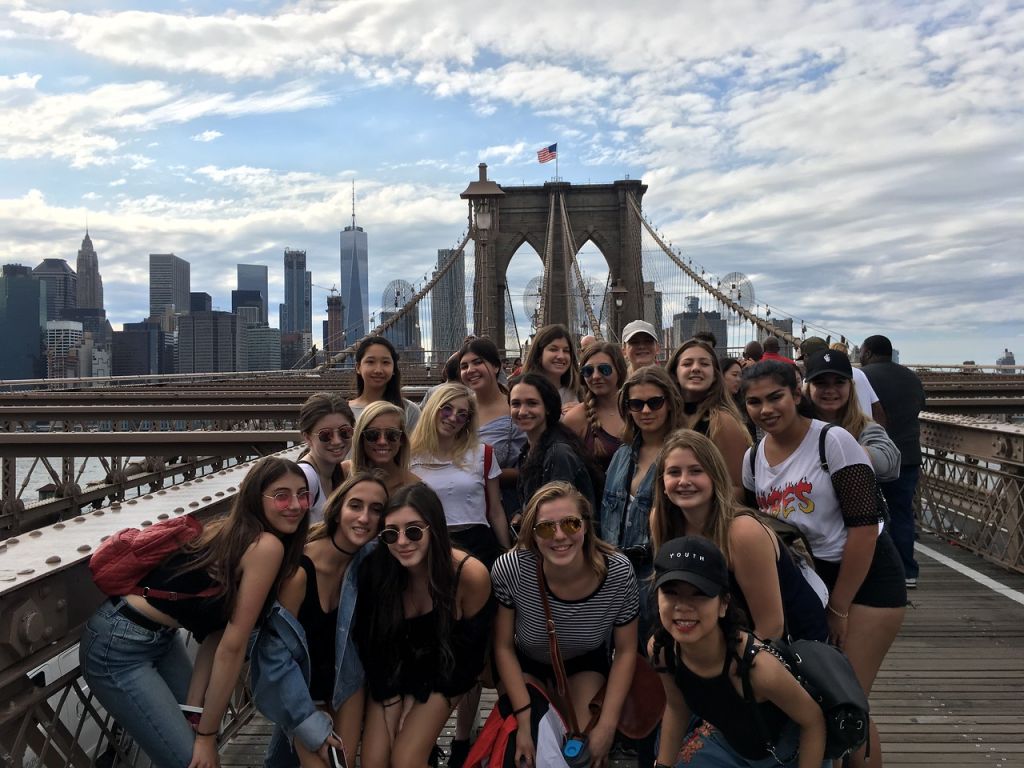 Day three began in Hearst Tower, where the girls went up to the Seventeen offices for sessions with the beauty and fashion editors. The editors were so eager to learn about the girls' favorite style and beauty influencers, as well as their favorite trends for fall. Senior Fashion Editor Tiffany Reid and head stylist James Worthington DeMolet gave the girls a sneak-peek of the fashion closet while explaining the ins and outs of the fashion industry. Beauty Editor Kate Foster gave the girls an exclusive tour of the beauty closet – the girls even got to see products that aren't launching until next year! It was an exciting day, to say the least!
Our fourth official day in NYC began at DKC, a public relations (PR) firm, where we were greeted by the best bagels in the city. The publicists at DKC explained what PR is and how important celebrity endorsements are for brands. An assistant at DKC with a large Instagram following also gave tips on becoming a successful social media influencer. DKC then gave the girls new Keds sneakers to decorate and express their creativity. What a fun activity to kick off day four!
After DKC, we headed to Cotton Inc. where we learned about the benefits of cotton and trend forecasting. After learning a little about the science of trend forecasting, the girls created "mood boards" depicting next season's upcoming trends based on photos in magazines. It was really an incredible day filled with hands-on activities, and it definitely got the girls excited for the company visits to come!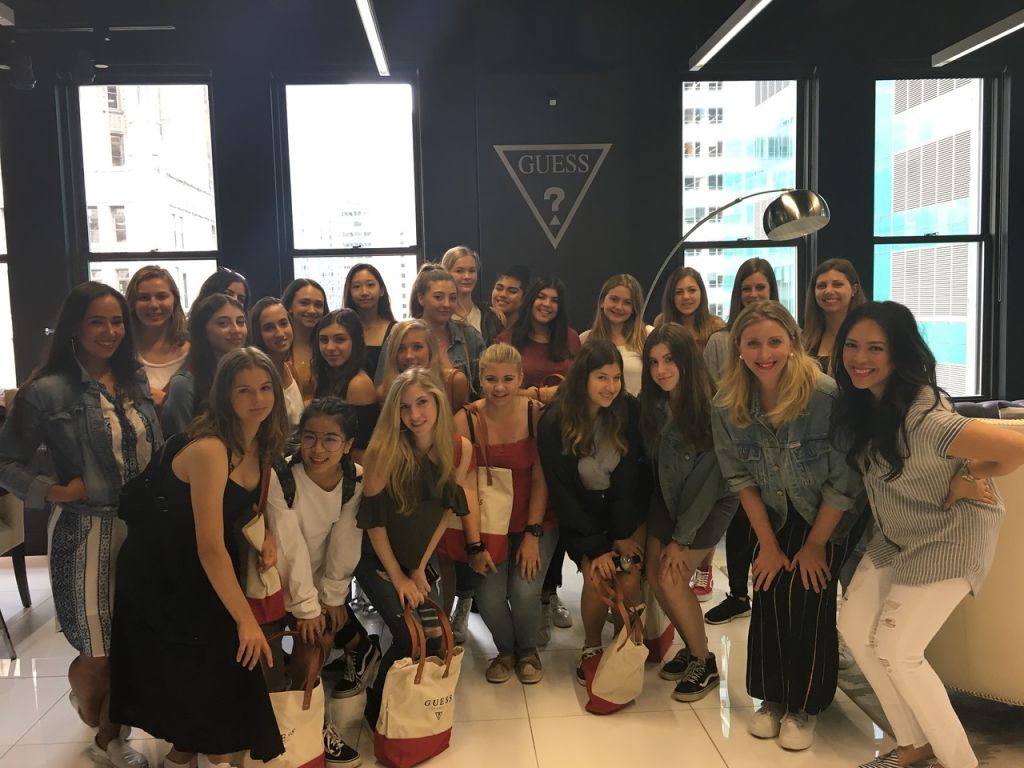 The next day kicked off at GUESS's beautiful NYC showroom, where the girls caught a sneak peek of upcoming and rare collections (including ASAP Rocky's capsule collection!) and learned about the power of a celebrity partnership from GUESS's public relations manager. After GUESS, we headed to accessory company Sakroots showroom. The Sakroots team set up four rotating stations: marketing, visual merchandising, mood boards, and a "battle of the bags" game lead by the merchandising team. At each of these stations, the girls caught a glimpse of what working in fashion is actually like from an insider perspective.
We can't believe we've already reached the end of our first week! It has definitely been a week for the books, spent exploring NYC with new friends and meeting with the city's brightest fashion executives and magazine editors. It has been mind-blowing and we are SO excited for the fun fashion-filled week to come! Looking forward to catching up soon!
Until Next Time,
The Westcoast Blogger
Explore Westcoast Connection's summer fashion programs for high school students and starting planning your own stylish adventure!