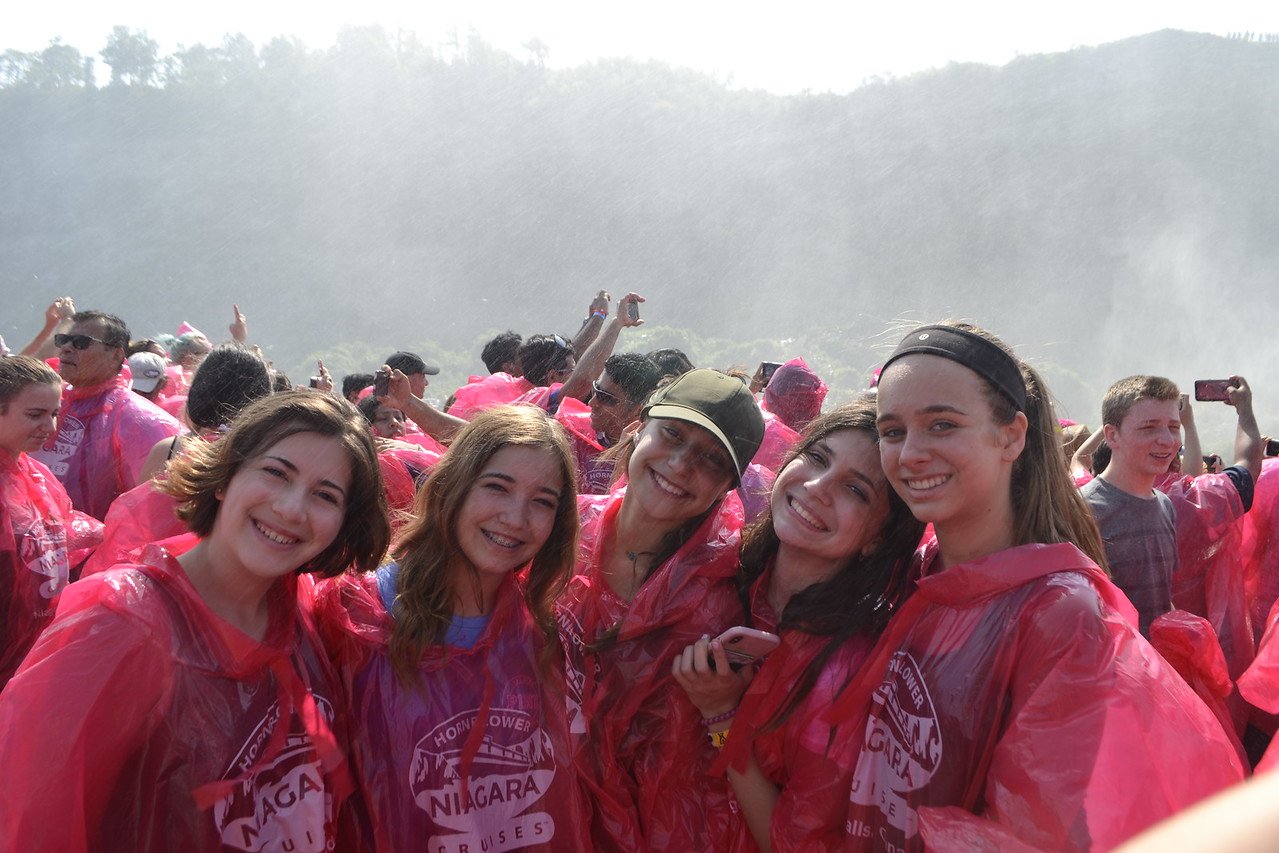 Coming together from America, Canada, and Hungary, all of us were excited to become a big family!
Beginning in Ithaca, we kicked off the trip with a great game of Human Bingo, which allowed all of us to introduce ourselves and get to know one another. We found out one of our trip members owns a rabbit, a few can count from one to ten in 4 different languages, and others are double jointed! We then went to Japanese Hibachi for dinner, and not only was the food delicious, but the show and participation of the trip members made it well worth it. We ended the night bowling and playing air hockey together. The enthusiasm, competitiveness and teamwork between all of our trip members made for a very fun first night!
The next day, our leaders introduced us to the playlist of the summer which we listen to each day on the bus. Some of our summer jams include songs from The Proclaimers, Carly Rae Jepsen, John Mayer, and Lynyrd Skynyrd. After starting the day with icebreakers, we arrived at the low and high ropes courses. A fan favorite was rock climbing up a wall and zip lining down. Not only was the thrill and adventure incredible, but seeing so many of our trip members conquer their fear of heights was also amazing!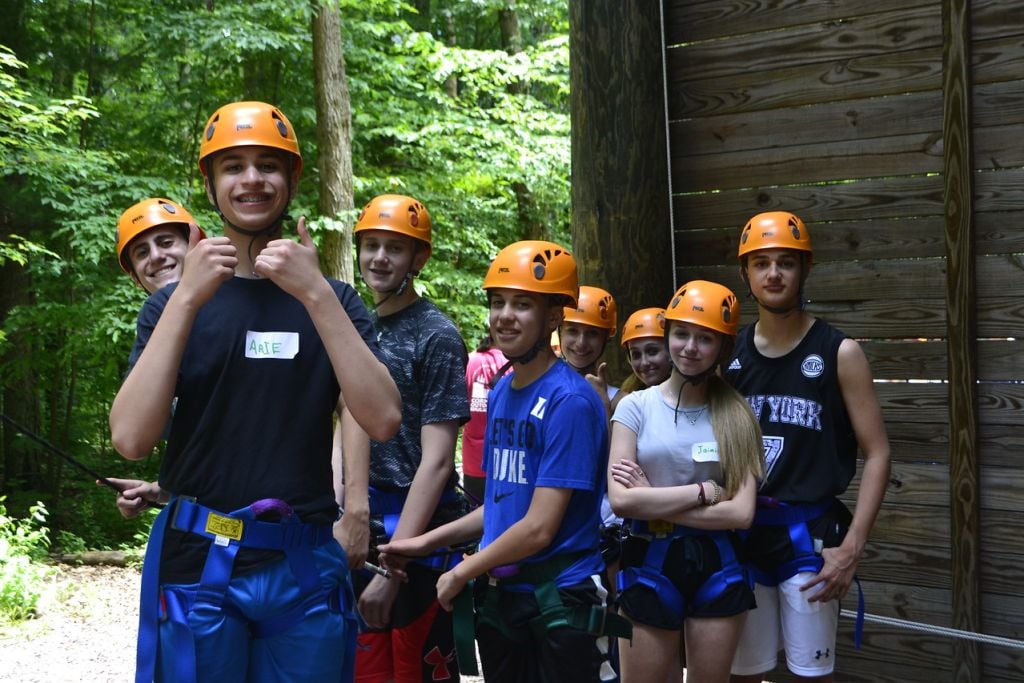 On Saturday, we crossed the border and headed to Niagara Falls-just in time for Canada Day! Seeing the reactions of so many trip members entering Canada for the first time was priceless. Our group did an awesome job setting up tents, cooking and let's not forget-making s'mores.
The next day was jam-packed as we boarded the Hornblower, the boat that guides you to the falls. There was definitely no better way to cool down on a hot summer's day than getting soaked from the powerful falls before our eyes. During our free time, we explored the busy main strip of Niagara before enjoying our picnic lunch at a beautiful park overlooking the falls. We then hopped on a wet and wild Jet Boat Tour, which was truly a one-of-a-kind experience. As our boat went up and down rapids, we were all wearing the biggest smiles on our faces! The ride was definitely a highlight for us all! We finished celebrating Canada Day watching red and white fireworks sparkling above Niagara Falls.
This morning we packed up our campsite and are headed to Cleveland. We're almost at the Rock and Roll Hall of Fame… so more to come later!
The Westcoast Blogger
Do you want to make a splash at Niagara Falls? If so, check out our 40-day U.S. Explorer!