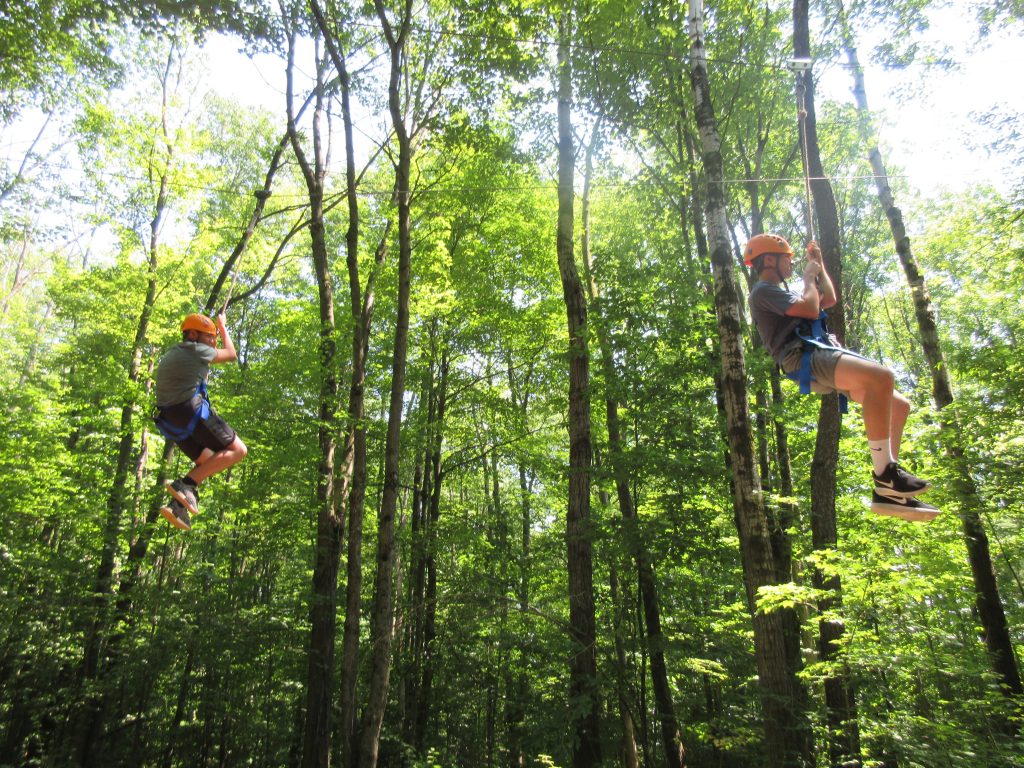 "A journey is best measured in friends, rather than miles"-Tim Cahill
The past 5 days have been filled with smiles, new experiences and some of the fastest friend making ever. We've already molded into a tight-knit family, where laughing hard and greeting each other with excited and enthusiastic faces each morning is our norm!
As we've now departed the U.S.A., we wanted to share a few of our many experiences to date. Beginning in Ithaca, we were met with our first breath of fresh small town air, and Mary our smiling bus driver, who's been with us every step of the way. Since the first day, we've been lucky enough to have spectacular weather guide us on our travels. As we arrived in Ithaca, we gathered for our first meal and to play icebreakers, such as Human Bingo and 10 similarities, where we quickly learned that we had lots in common!
It wasn't long before we were touring the town and seeing all that Cornell University has to offer. Our second day was highlighted by a world-class ropes course, and nothing brings a group closer together than a great team building activity. From the 500 foot long zipline, to the leap of faith, we were thrilled to be swinging around like monkeys high in the trees. A highlight for many was also the low-ropes course challenges, which tested our ability to work as a team, and we passed with flying colors!
Then we crossed into Canada, with one of the 7 wonders of the world as our backdrop, we felt the mist of Niagara Falls as twirled through rapids on an exciting jet boat ride. Feeling refreshed from the splashing water, we laughed and enjoyed every wave along the way! After we got up close and personal with Niagara Falls on the Hornblower Niagara Cruise and, while wearing our poncho's, we felt the mist of this thundering natural beauty.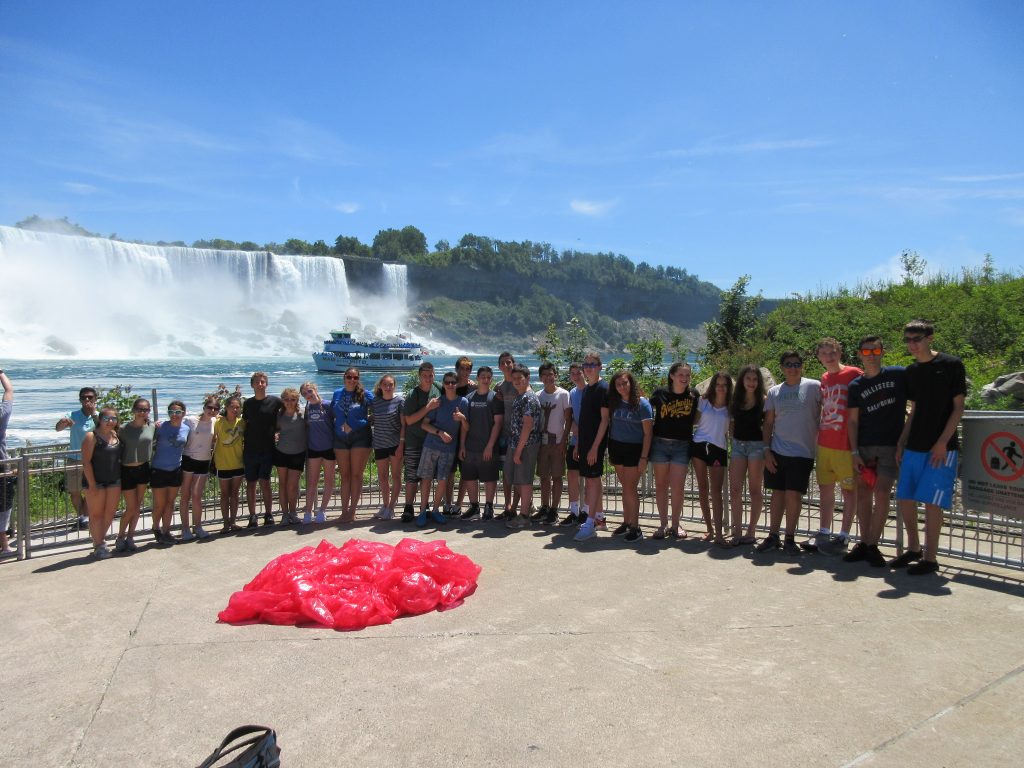 After a short drive, we were thrilled to be visiting the great city of Toronto! We traversed the city as locals with stops to see Kensington Market, as well as, to take pictures with the iconic "Toronto" sign in Nathan Phillips Square. Our nights were filled with a variety of fun activities, but nothing beats a Blue Jays baseball game, with the dome open, we cheered on the only Canadian baseball team as they took on the NY Mets! We have a few trip members from New York so they were equally excited to see their hometown team on the road.
Currently in Mont-Tremblant, we just finished a great day of water-skiing and wake-boarding on the beautiful mountain lake. We also explored the Tremblant International Blues Festival and rode the panoramic gondola to the top for some spectacular views of the Laurentian Mountains.
Stay tuned for many more adventures to come…
The Westcoast Blogger
Does adventuring along the East Coast sound like an amazing summer to you? Check out the full itinerary for our 15-day and 21-day Eastcoast Encounter tour.