Kia Ora! After landing in Auckland, we quickly immersed ourselves in the New Zealand culture by exploring the city and learning about the infamous All Blacks (the country's national rugby team). On the way to Rotorua, we stopped at an amusement park, where each of us partook in 'shweebing;' an activity where we all raced one another on bike while being suspended on a track from above. In Rotorua, we found ourselves infatuated with the Fat Dog Cafe, a restaurant offering a variety of foods and some of the best hot chocolate we've ever tasted! We simply couldn't get enough of it, with some members returning three times during our stay!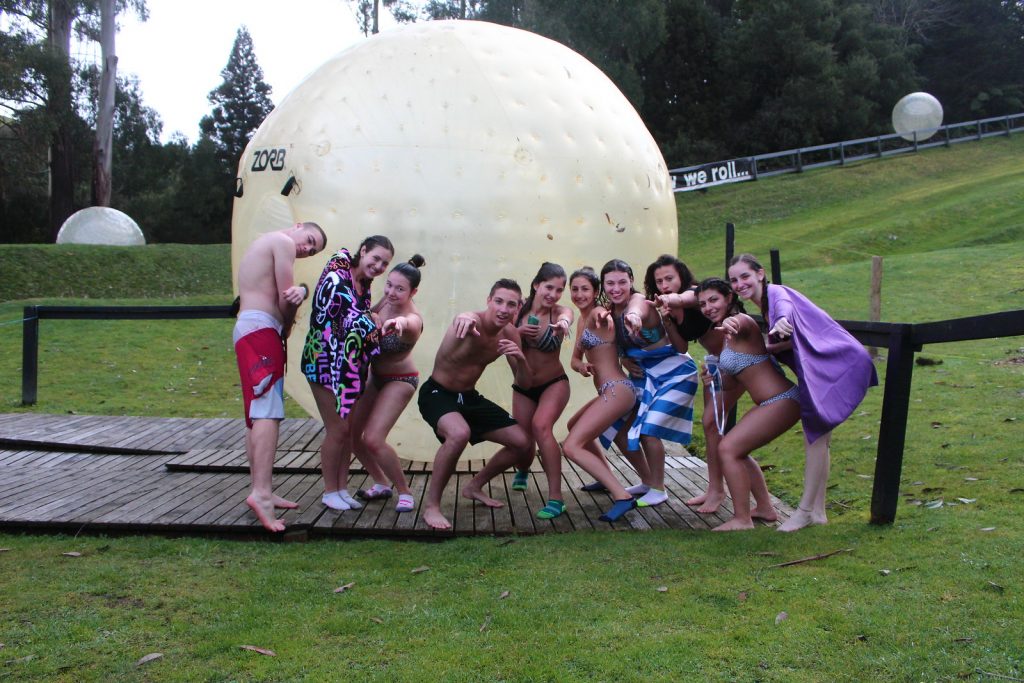 Every day has been filled with activities and adventures. One of these activities, unique to New Zealand, is zorbing. Eyes wide with excitement, we each jumped into separate giant balls filled with warm water and rolled through multiple downhill tracks, with the obvious favorite being the one that zig-zagged all the way down. Many of us couldn't help but zorb multiple times, and it's really something you have to try if you want to understand how cool it is!
After a day filled with adventure, we were lucky enough to be joined by Tiki, an expert in Maori tradition and culture. Tiki taught us about the Haka, a customary war dance that was used to intimidate warriors of opposing tribes hundreds of years ago. Nowadays, it's more commonly used at the beginning of an All Blacks game. During this time, we were given the opportunity to learn the Haka, paint our faces, and dress in actual Maori attire to perform it alongside our new friends. Some of us were even invited to be in the front row during our impromptu performance. It was an eye-opening evening that many of us will remember for a long time.
Little did we know that all our focus and hard work would be recognized the following evening at a torch-lit Maori village. Adam was chosen to be the chief of our 'tribe,' and he led us through various houses of the village and represented nearly 60 people that evening. Our dinner was cooked entirely in accordance with Maori tradition, which meant various vegetables and meats were cooked over smoking rocks for hours to ensure that certain flavors and textures were highlighted. It was a meal that none of us will ever forget.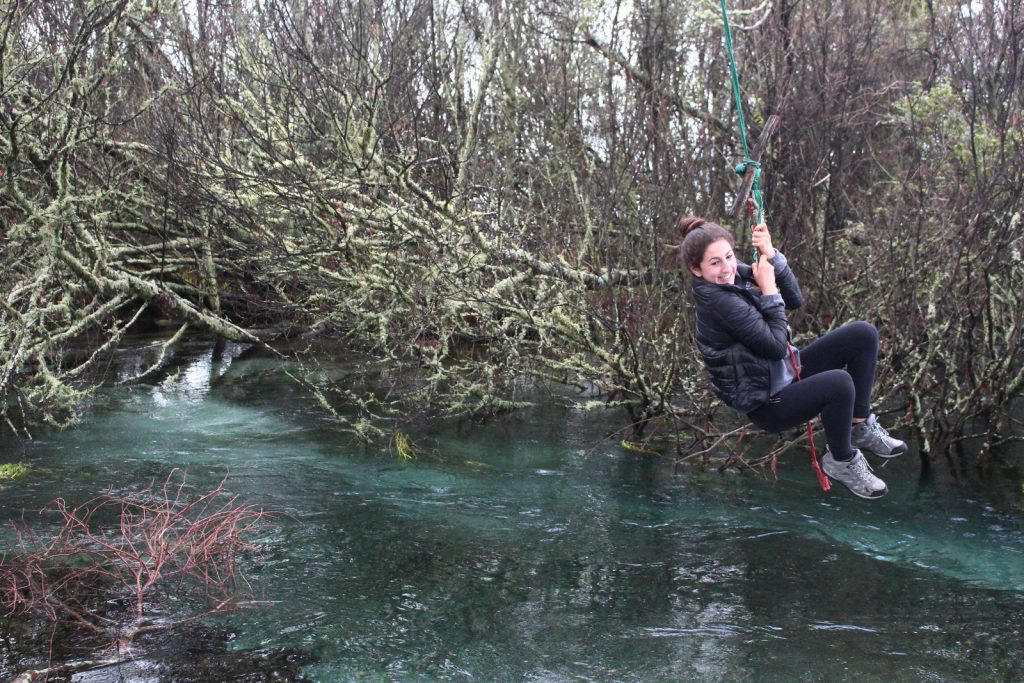 Following that incredible night, we traveled through beautiful countryside to Blue Duck Station, a working farm filled with sheep, alpacas, cows, horses, and picturesque views for miles in every direction. While at the farm, we had a true New Zealand experience, as we watched the sonogram of a sheep, rode ATVs through the countryside, and took kayaks through a beautiful rainforest gorge. It was the perfect day to have before the next stop on our itinerary: the Tongariro Alpine Crossing.
For those unfamiliar with this famous crossing, it is one of New Zealand's nine great walks and ranked the top day hike in the world. Our 12-mile adventure took us through rain, snow, and ice, and we came out of it feeling a sense of accomplishment that will be difficult to beat. Everyone took turns leading the group, and the positive energy was palpable throughout the hike. Together as a team, we finished this amazing expedition that began at sunset and ended at sunrise. No doubt we're all adding this to the list of accomplishments that we'll be proud of for the rest of our lives!
Until Next Time,
The Westcoast Blogger
Are you prepared for an amazing experience? Check out our 12-day tour of Australia, 14-day tour of New Zealand, and 23-day tour of both!