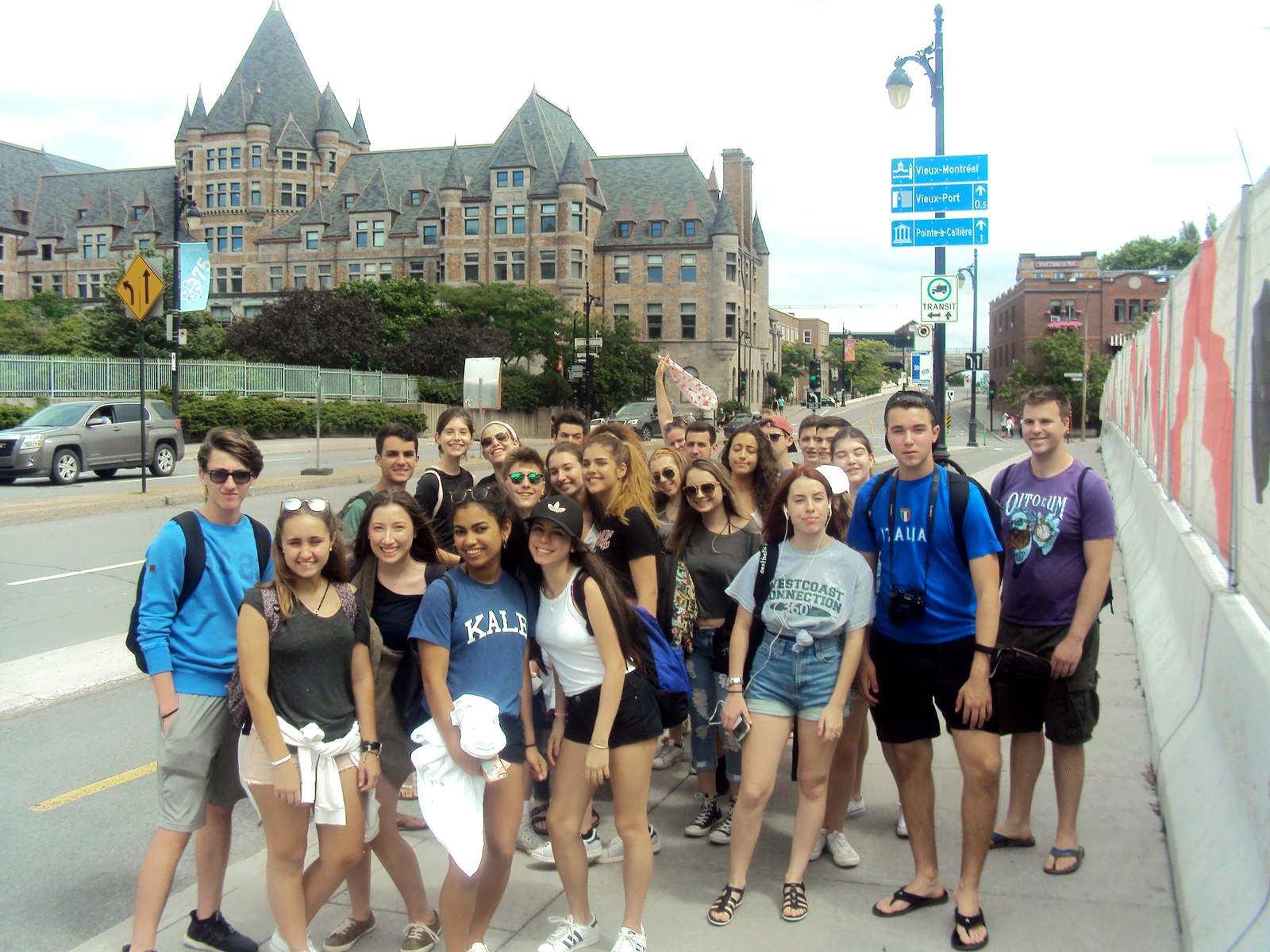 Students arrived in beautiful Montreal during a very special time in Canadian history, because it's the country's 150th birthday. Some of the students were able to experience Montreal's 'Canada Day Parade,' where they got to see all of the different floats. After the entire group arrived at the residence, we went for dinner and bowling. Bennett crushed the competition at bowling with an impressive score of 132 and, more importantly, had the best dance moves.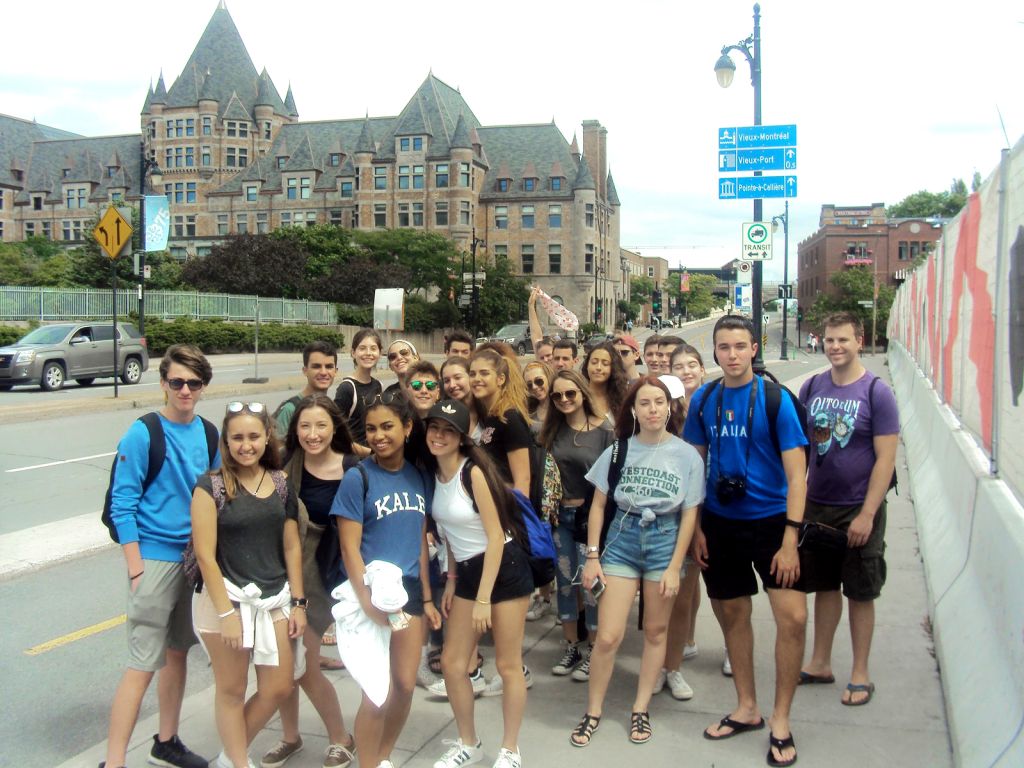 The following day, the students got to see McGill's historic athletic facilities. The gym's history and the variety of facilities inspired many of us to hit the gym and GET FIT! After that, we went to Old Montreal and learned that it was also Montreal's 375th birthday. Street performers entertained us at St. Lawrence River's waterfront, where we met Captain Jack and listened to his crazy stories about his 35 years of jet boating. The group went onto level 4 and 5 rapids and found that this ride took sitting in the "splash zone" to a whole new level! Everybody ended the activity happy and soaking wet from head to toe.
On a beautiful Montreal Monday, the students began their classes, and there were many highlights from the classroom experience. The cooking class was making a mouth-watering vegetarian moussaka. The entrepreneurship class started their first day by learning the fundamentals of business and what not to do by looking at Blockbuster as an example. In Social Media Marketing, the students learned the basics of individual platforms and found out about their summer project, which is trying to get more young people to travel to Montreal for its birthday!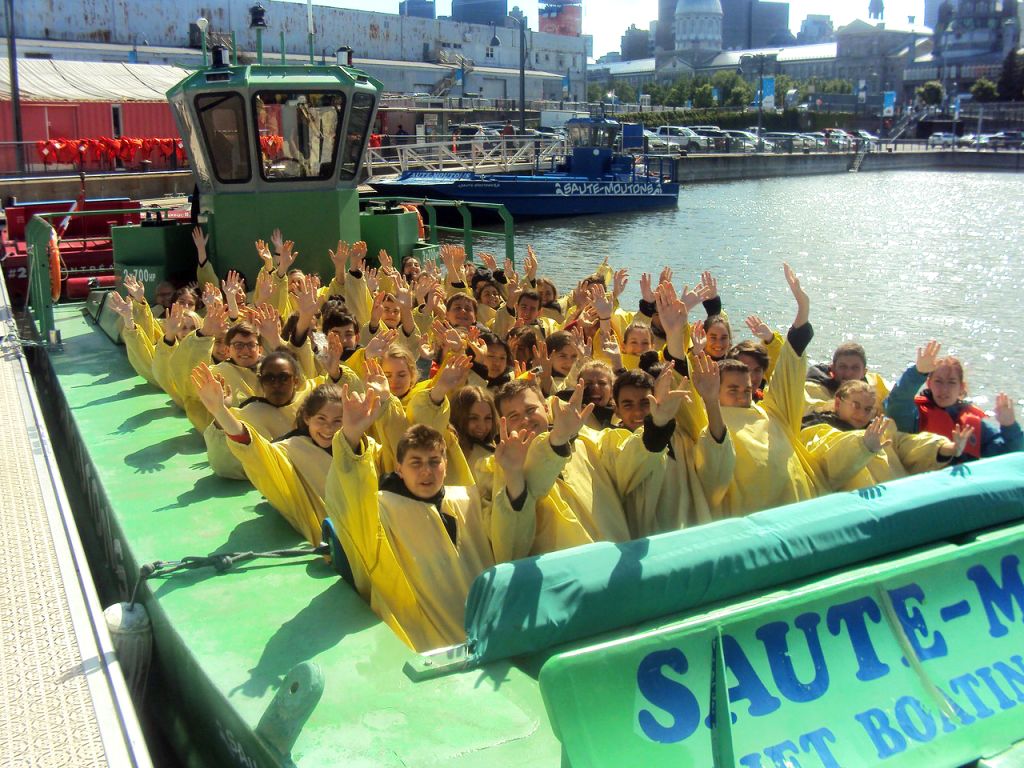 Overall, the first three days of PCE Montreal were nothing short of amazing! We are making friends, telling jokes, having fun, and, most importantly, learning about the college experience.
Until Next Time,
The Westcoast Blogger
Be a part of this pre-college enrichment summer program in Montreal to experience college life with our 21-day or 28-day program – which includes a college preview week in Boston.