Aloha! Greetings from beautiful Hawaii, where we're off to a great start on our amazing summer tour. The sun is shining, the fruits are fresh, and it's nothing but smiles on the sandy beaches overlooking the gorgeous views here in Hawaii. After running into a few celebrities at the airport, there was a sense of excitement as we found ourselves flying over the green mountains and clear blue waters of the Hawaiian islands. We touched down in Maui and were greeted by birds chirping and a warm tropical breeze.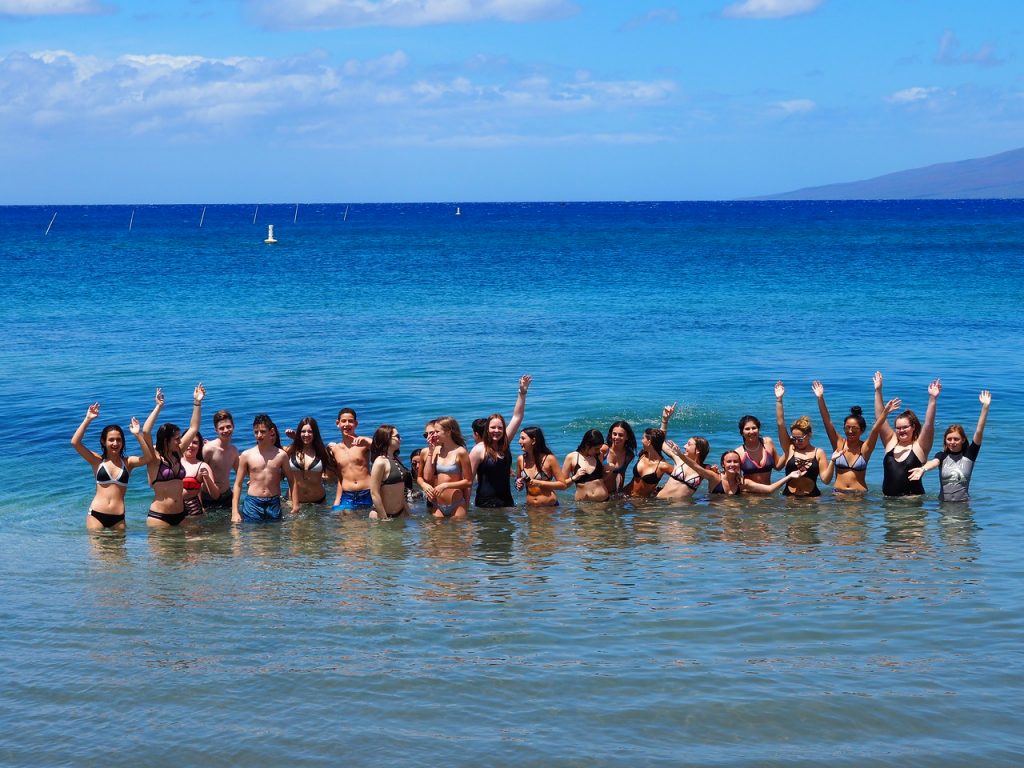 In the morning, we hit the beach to play some classic games like 'Knights and Cavaliers', and crowned our Rock, Paper, Scissors champion. After the fun, we got a chance to relax on the beach, swim in the crystal blue water, and enjoy the company of new friends. We had lunch in the quaint Whalers Village, and we returned to the beach before our impressive 'Drums of the Pacific' luau dinner at the resort. With pigs roasting, fire twirling, and grass skirts swaying, we all agreed that we had officially arrived and the trip was going great. We even met some locals and shared a ukulele, singing into the beautiful Hawaiian night.
The next day, we didn't just swim in the water and play in the sand – we also got to zip around on banana boats with our tour guide and snorkel with tropical fish. Surrounded by schools of fish, we enjoyed lunch out on the boat and soaked up the sun. After a fun day out on the water, it was time to taste some local cuisine in the town of Lahaina, and nearly everyone indulged in gelato or the famous shaved ice of Hawaii, as we sat on the sea wall watching the waves crash on the beach beneath the stars.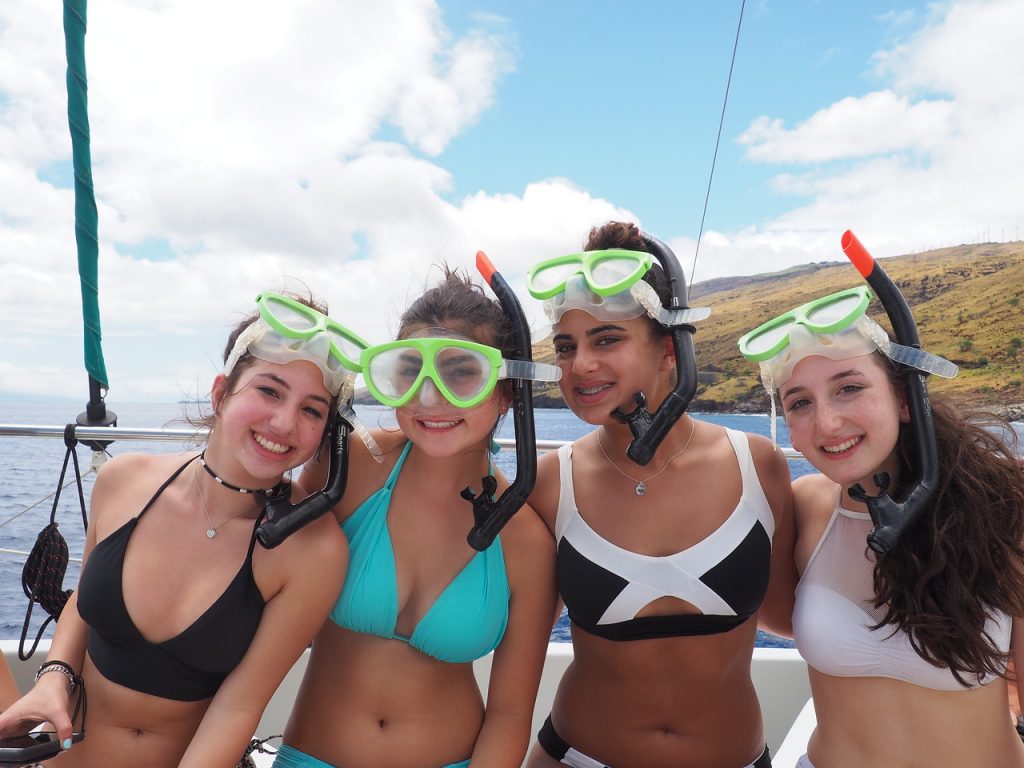 Our next travel day arrived quickly, and it was time for us to leave Maui and head to the Big Island. Our plane touched down, and the smiles and laughter continued as we checked into our beautiful resort and headed to the Kailua pier for dinner on the water. We capped off the night with disco bowling and it was clear that everyone was really starting to feel like friends and family. We spent our last day on the Big Island with a nature walk at Volcanoes National Park, where we walked over dried magma and tried and spot a few goats. Mahalo!
Until Next Time,
The Westcoast Blogger
Have you always wanted to explore the beautiful islands of Hawaii? Check out our 27-day Hawaii and Alaska trip of a lifetime!