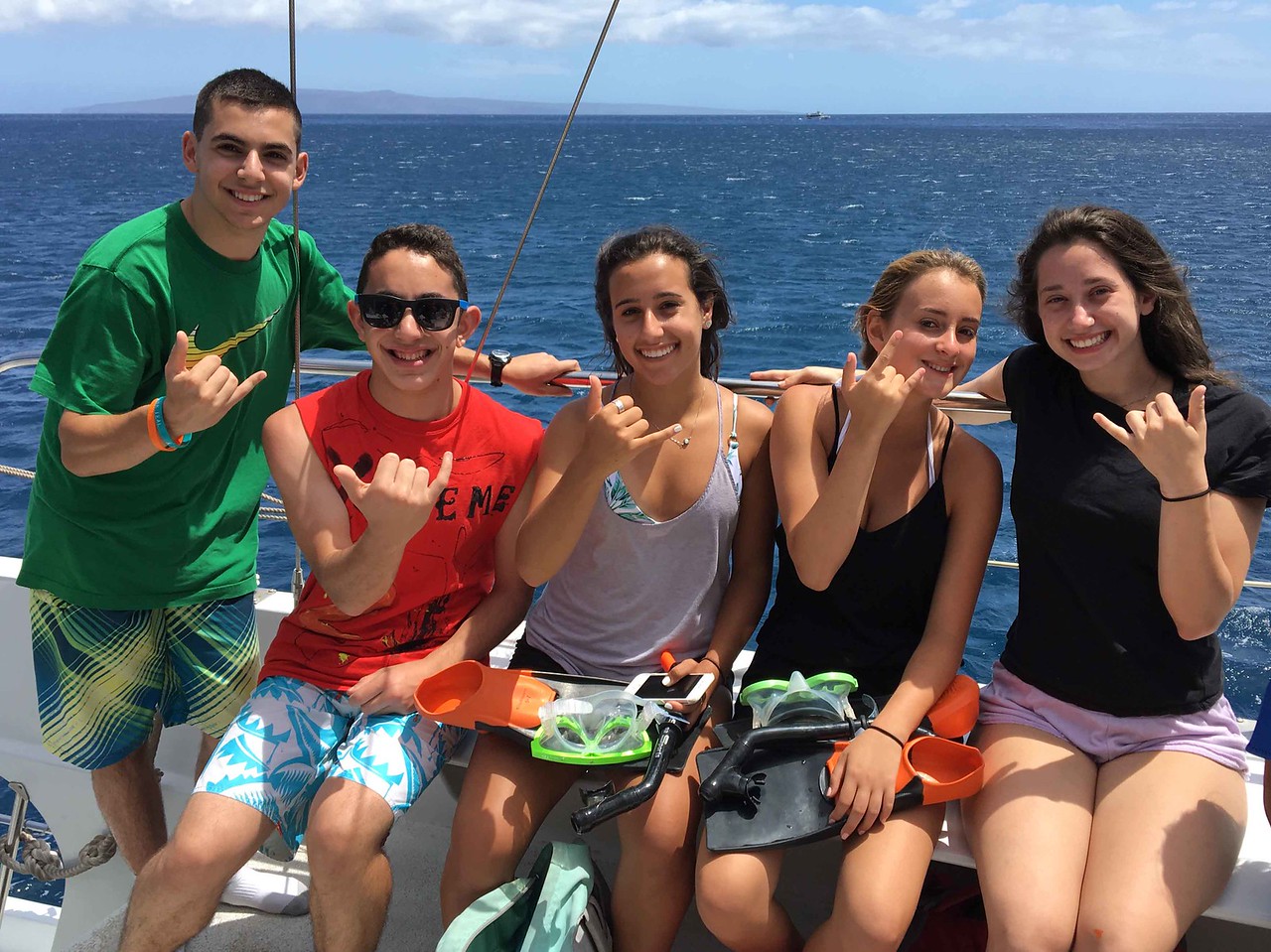 Aloha from the lovely island of Maui! We are so excited to be on this Hawaiian journey together, admiring the beautiful ocean next to our hotel, doing some community service, and getting a true flavor for the culture. Our team was thrilled to put their toes in the sand and laugh with new friends.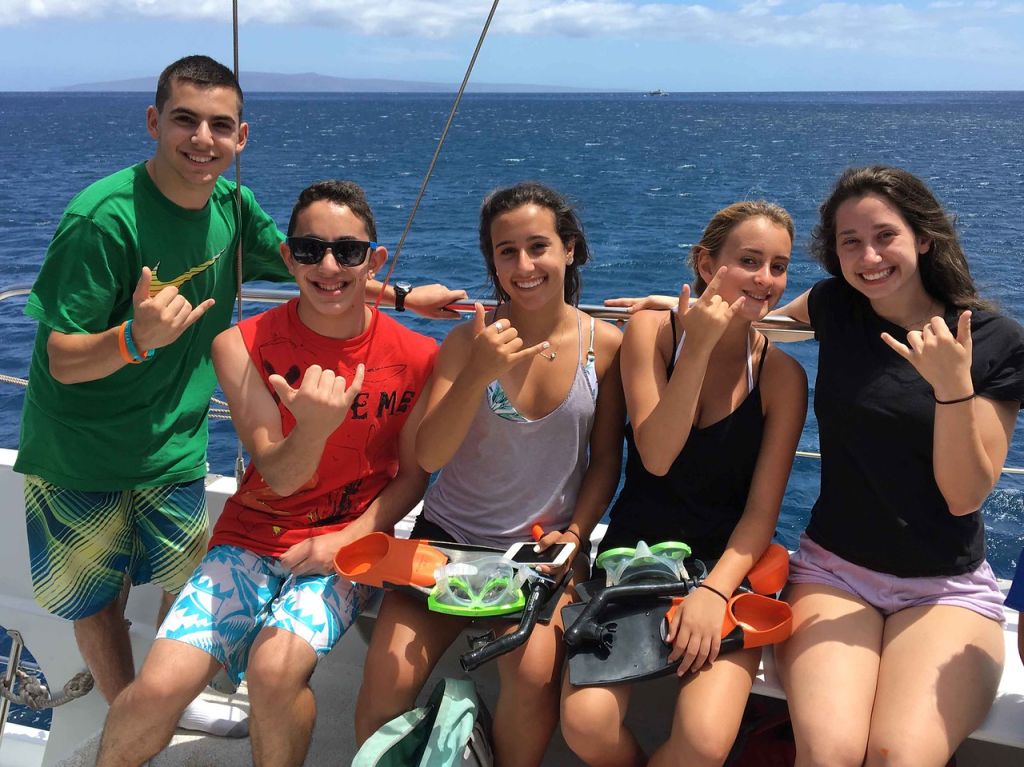 On our first full day, everyone got their flippers on, goggles ready, and headed for an awesome snorkel cruise to appreciate the fish and reefs below! We spotted some cauliflower coral and even got the chance to see a sea turtle. This cruise included a grill right on the boat, so a barbecue lunch was a special delight after spending time with our fish friends. Not only that, but our feast was a Hawaiian one, meaning our hamburgers were topped up with pulled pork! The boat sailed through the Pacific as we soaked up the sun. We cannot believe how lucky we are to be in such a stunning place!
To start off our service, we jumped right into it and played with the kids at the Boys & Girls Club. On Maui, there are six different clubs throughout the island and we couldn't have been more grateful to be placed at this specific one. The director, Jamie, was so welcoming and gave us a tour as the kids split into their classes. We were also lucky to have the Maui Arts and Culture Centre (the most prestigious arts organization on the island) run programming for the club on this day. This was so special because our team got to share in a completely Hawaiian cultural experience, alongside the kids.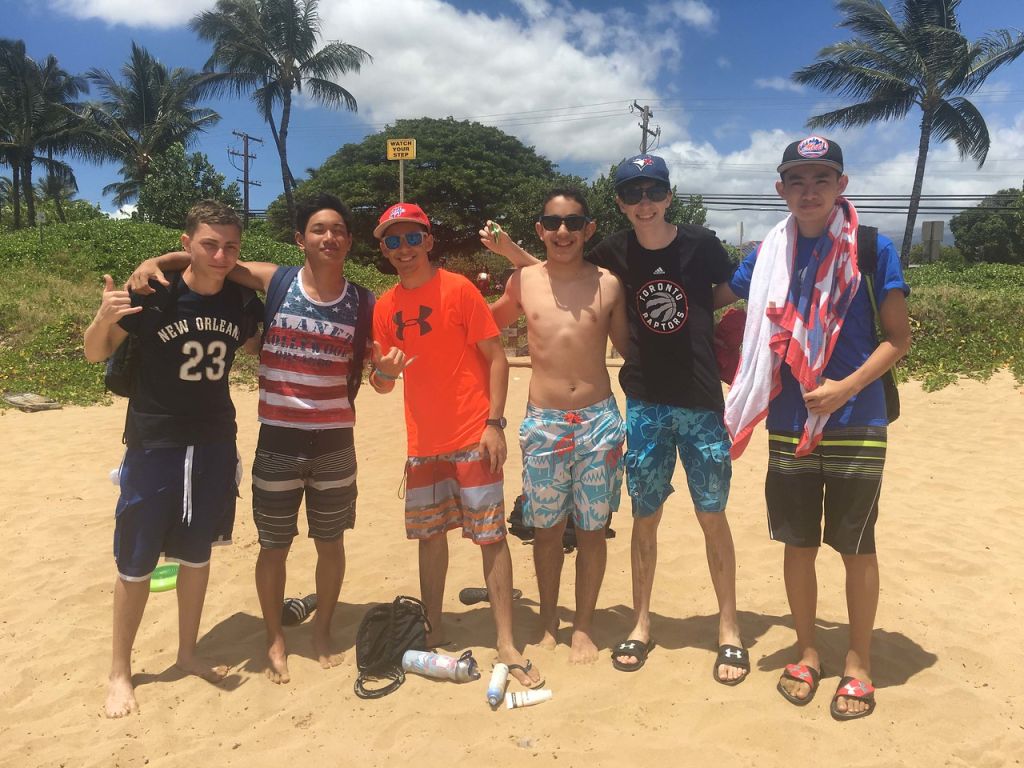 We learned how to hula dance, write some creative poetry, and strum some strings on a ukulele, that we used in a final performance with the kids from the club. The Hawaiian dance class was unique and authentic in that its movements were based on storytelling. Various parts of the dance were representative of the four elements: fire, water, wind, and earth, with the fifth element being the dancer's story. The dancers were complemented with some awesome instruments, particularly a Pahu (drum), which is generally used to accompany sacred, traditional songs. The chanting, dancing, and drumming combined to create what is called a mele hula pahu!
After enjoying a fun day of programming provided for us, we got to run our own activities; our team jumped at the opportunity to make bracelets, choreograph dances, play soccer and just hang out with the kids. Leaving was the hardest part by far, especially as a few kids wanted to jump in our vans to come home with us! Our team couldn't stop raving about how wonderful their experience interacting with the kids was and how the club was so full of life. We're excited to keep building this family (or should I say, Ohana) together and see where this experience takes us.
Until Next Time,
The Westcoast Blogger
Do you want to make a difference? Volunteer with our 18-day Hawaii community service program, for an incredible opportunity to explore its islands, its people and its culture.