Hola! Being in Peru is so exciting and has only gotten better as the days have progressed. We were able to absorb so much of this incredible country's scenic beauty as we traveled by train from Ollantaytambo to Aguas Caliente, a town that was built to bring people to Machu Picchu! The town was very quiet with no cars and had a beautiful waterfall running through it.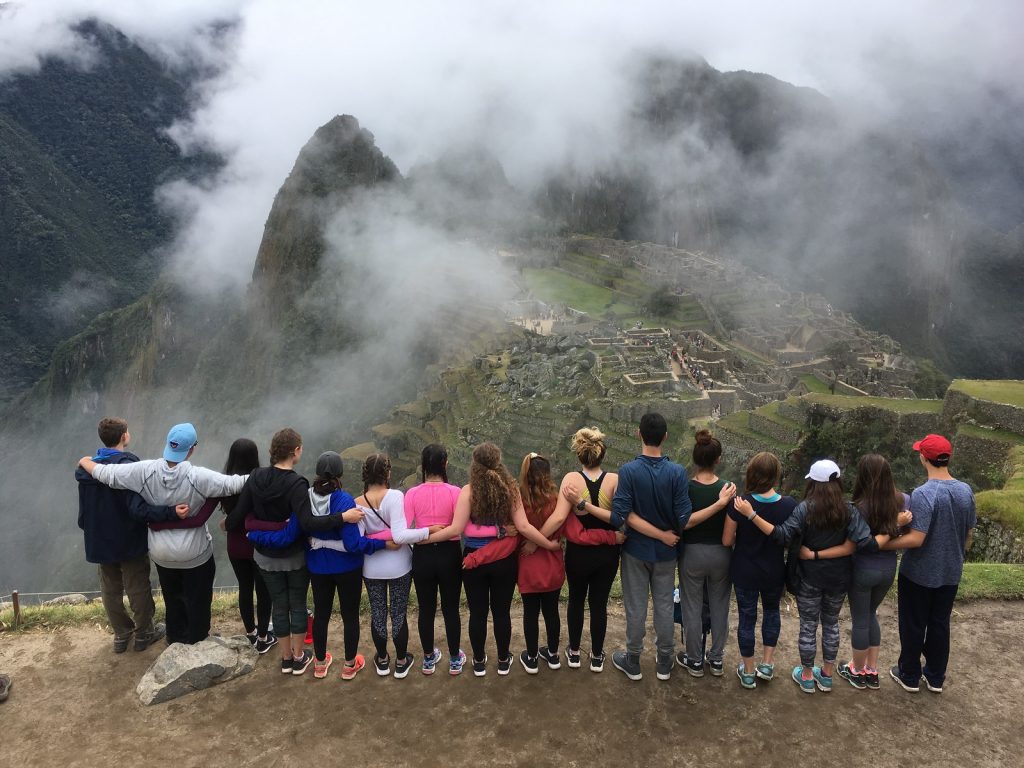 Finally, the day arrived where we got to see one of the seven wonders of the world and learn all about the Incas and why Machu Picchu was created. We were greeted there by Alpacas that were wandering freely on the Inca's steps. We also got the opportunity to walk through what was left of the Inca city. Our guide took us to the Sun Gate where we learned about the significance of the Inca Cross, a symbol we've seen all over Peru. We also learned about the importance of the condor, puma and snake to the Inca people. We did a short hike up to the top of the mountain where we were able to get breathtaking views from its peak.  
After experiencing the incredible Machu Picchu, we boarded the train to go up to Cuzco. In Cuzco, we got to experience horseback riding where one of our trip members (an experienced horseback rider) showed us her amazing riding skills on a five-year-old horse. While horseback riding, our instructor took us to see the Temple of the Moon, where we saw some rock carvings of animals done by the Incas many years ago. When we were done horseback riding, we went to lunch at a restaurant where we got a surprise performance of traditional Peruvian music and dancing. We all admired the beauty and intricacy of the costumes they wore while performing.
Following that, we headed to a local market where we were able to see handmade crafts made by the locals. A lot of us bought alpaca wool socks, sweaters and blankets, as they've become the most fashionable items on our trip! After the markets, we started our walking tour of Cuzco City. Some highlights were seeing cathedrals with such intricate designs that they reminded us of the Game of Thrones. We saw pictures of what the cathedrals looked like in the 1930s and got to compare them to what they look like now.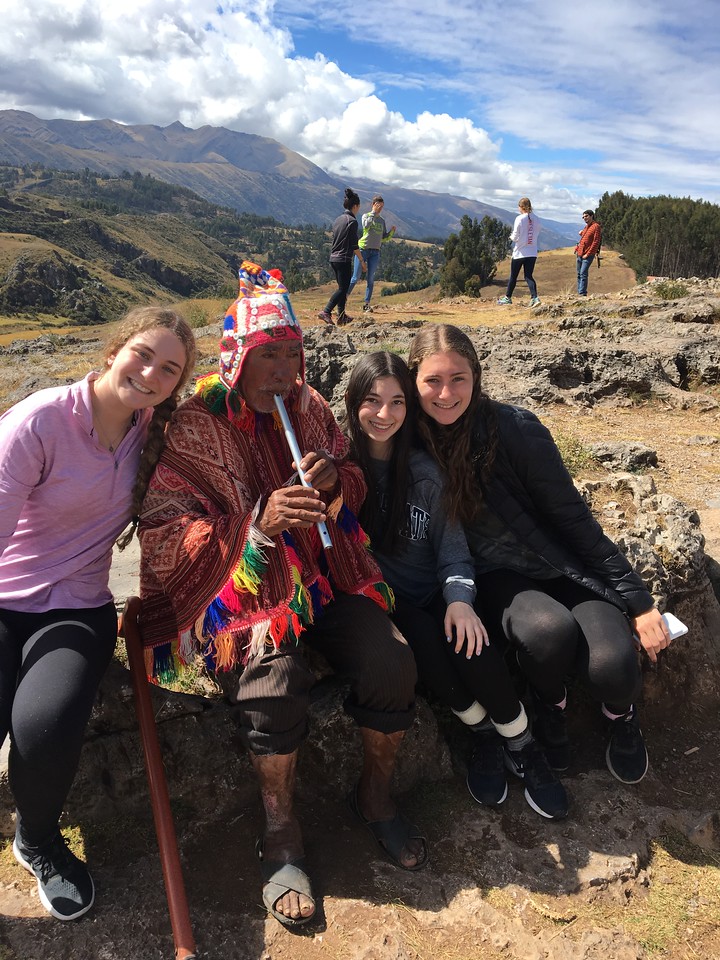 Upon travelling to Lima, we had another fun-filled day where we went to a famous historical ice cream parlor that has been around for generations. We also ate churros and played games in the picturesque Kennedy Park in Miraflores. Waking up in Huaccachina, an oasis in the middle of the desert, was amazing! The sand dunes that surrounded our hotel were amazing and we had a chance to soak up the sun while hanging out by the pool. We also got to watch the sunset from the dunes while sandboarding.
And now we are sadly saying goodbye to some of our trip members as some of us depart for home and others continue on to Ecuador. With new friendships made and strong connections, we are sure to keep in touch!
Until Next Time,
The Westcoast Blogger
Have the wonders of Peru piqued your interest? Learn more about our 11-day Peru Adventure, or 21-day Peru, Ecuador & the Galapagos Adventure!