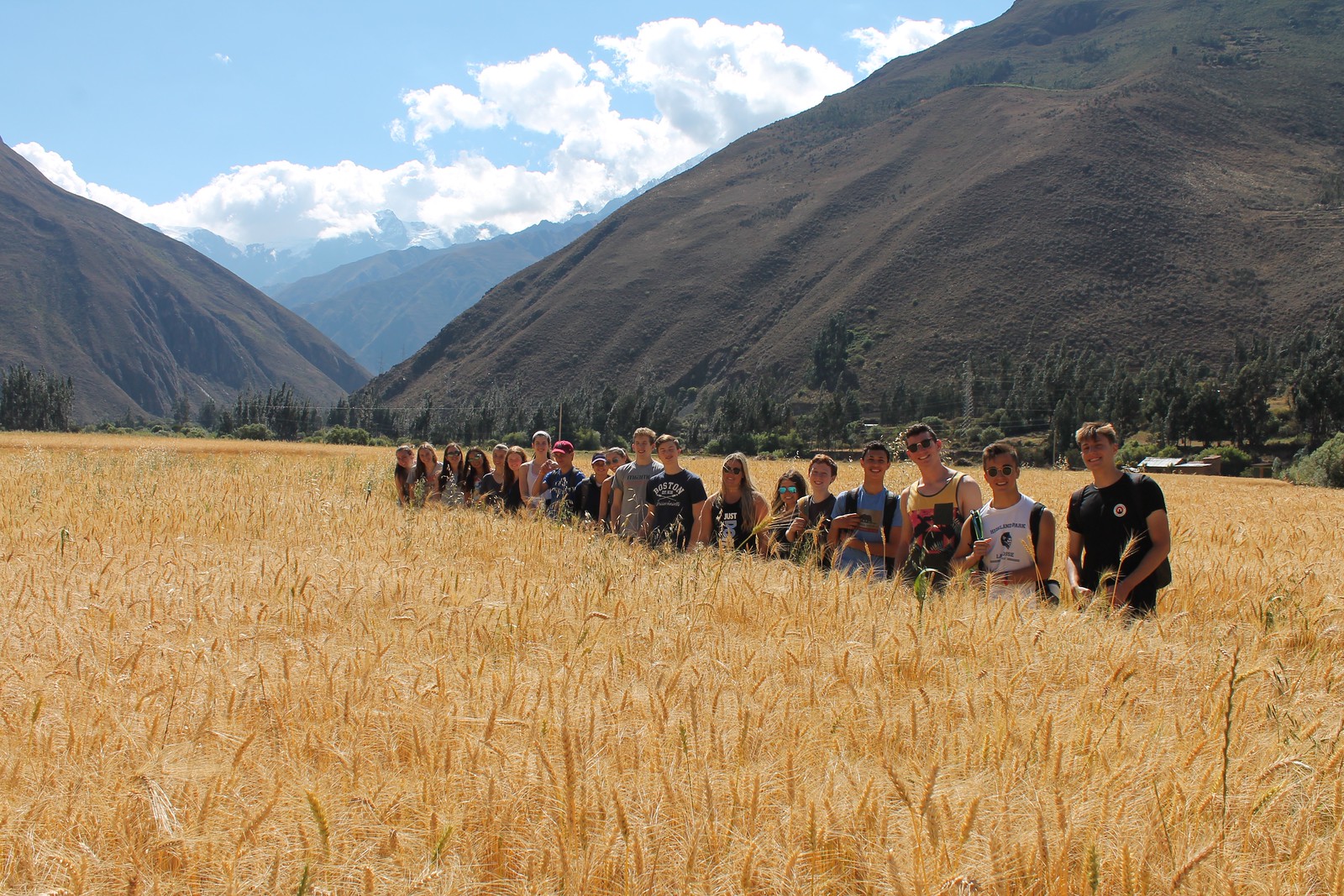 As night came, the plane descended into the capital city of Peru. The flickering lights of the city looked beautiful from the sky! Everyone was ready to get to Lima, and the energy was palpable. With a burst of energy, our entire trip began with a bang! With bags in hand, we jumped onto the bus and had the opportunity to meet everyone on the trip. New and old friends alike made their way to our gorgeous hotel, La Castellana, and each trip member was given a postcard so that they could write a quick note home about what they are looking forward to most on their South American adventure. Get excited! The cards are already making their way back to North America!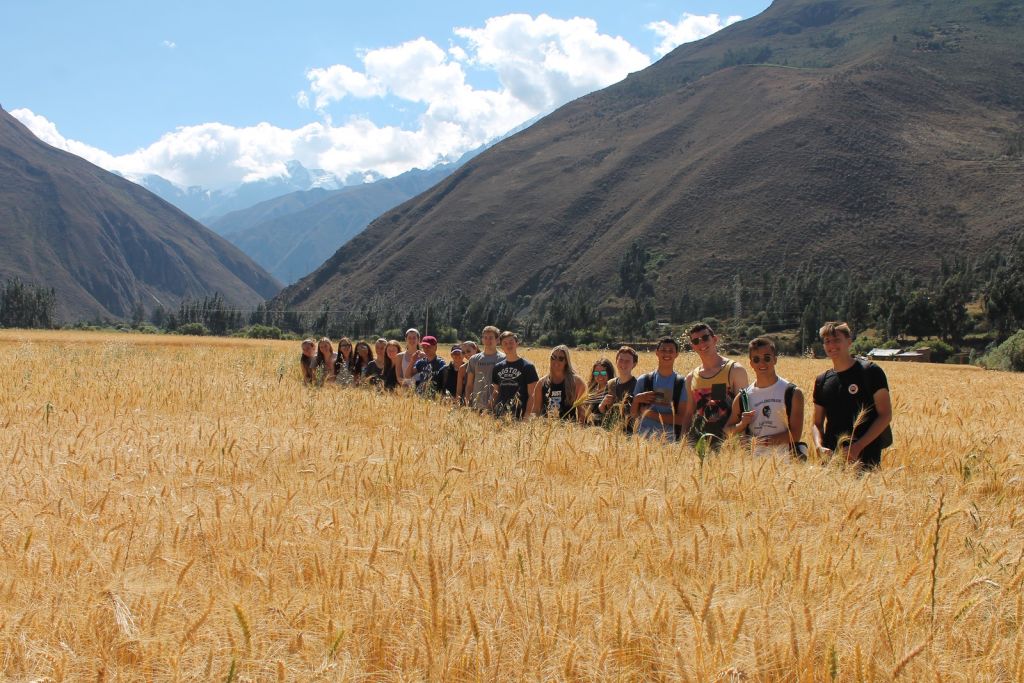 Our first day in Lima was incredible! We started out by walking down to the Larcomar seaside mall and every trip member was able to taste some Peruvian cuisine. Some tasted the incredible sandwiches at La Lucha, while others ate Peruvian chicken at Tanto. Seriously, Lima has some of the best gastronomy in South America and everyone was impressed with the lunch options. Even better, the Larcomar has a phenomenal view of the Pacific Ocean, and we were all able to capture some incredible photos!
So, with smiles on our faces and food in our stomachs, clearly it was time to do some yoga! Namaste! Our very own led us through some sun salutations, downward dogs, and up-cobras, all of which provided us with some great laughs. Also, this moment gave us the chance to start filming our teen travel Peru music video, and everyone's dance moves were on point!
That afternoon, we journeyed through Lima on a city tour, where we learned interesting facts about the city. Did you know that flamingos inspired the flag of Peru? Further, it never rains in Lima! Our favorite stop was the catacombs under the Convent of San Francisco, where bones were organized in unique displays. There must have been 2000 femur bones in the catacombs. We all joked around and asked, "Where was the rest of the skeleton?" Nobody knows!
Our day ended at Pardos Chicken, where everyone was paired up with someone new and had to share a fun fact about their partners that they learned during dinner. We even awarded our first carabiner, which we pass to someone who's been particularly inspirational to the group that day!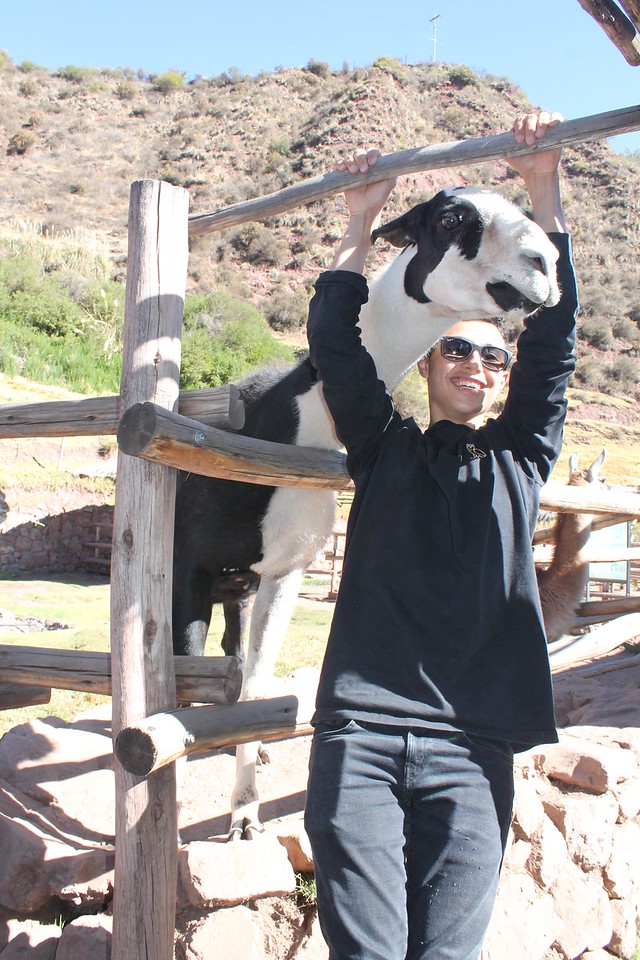 Right now, we are making the trek to Ollantaytambo, which is about two hours from Cusco. On our way, we stopped to feed llamas and alpacas! Everyone snapped some magnificent pictures, and we laughed when each of the llamas and alpacas made grunting noises. However, we didn't laugh when they spat, and thankfully we didn't get any on us! You seriously have to move away in a "spit" second! That afternoon, we also made a quick stop in the market, where we found so many handmade trinkets made from alpaca and llama fur. We also saw super cute baby alpacas there!
Without a doubt, this trip is filled with unbelievable experiences, amazing trip members, and pure happiness! The entire crew is excited for the gnarly whitewater rafting trip and mountain biking experience on Sunday! Right now, we're about to head out to the Cachicata Community for a campfire dinner, more bonding, and some fun games.
"Alpaca" bag for you next time because Peru wouldn't be the same with "u"… it would just be Per.
The puns and jokes never end on this Peru adventure! We'll touch base soon!
Until Next Time,
The Westcoast Blogger
Have the wonders of Peru piqued your interest? Learn more about our 11-day Peru Adventure, or 21-day Peru, Ecuador & the Galapagos Adventure!