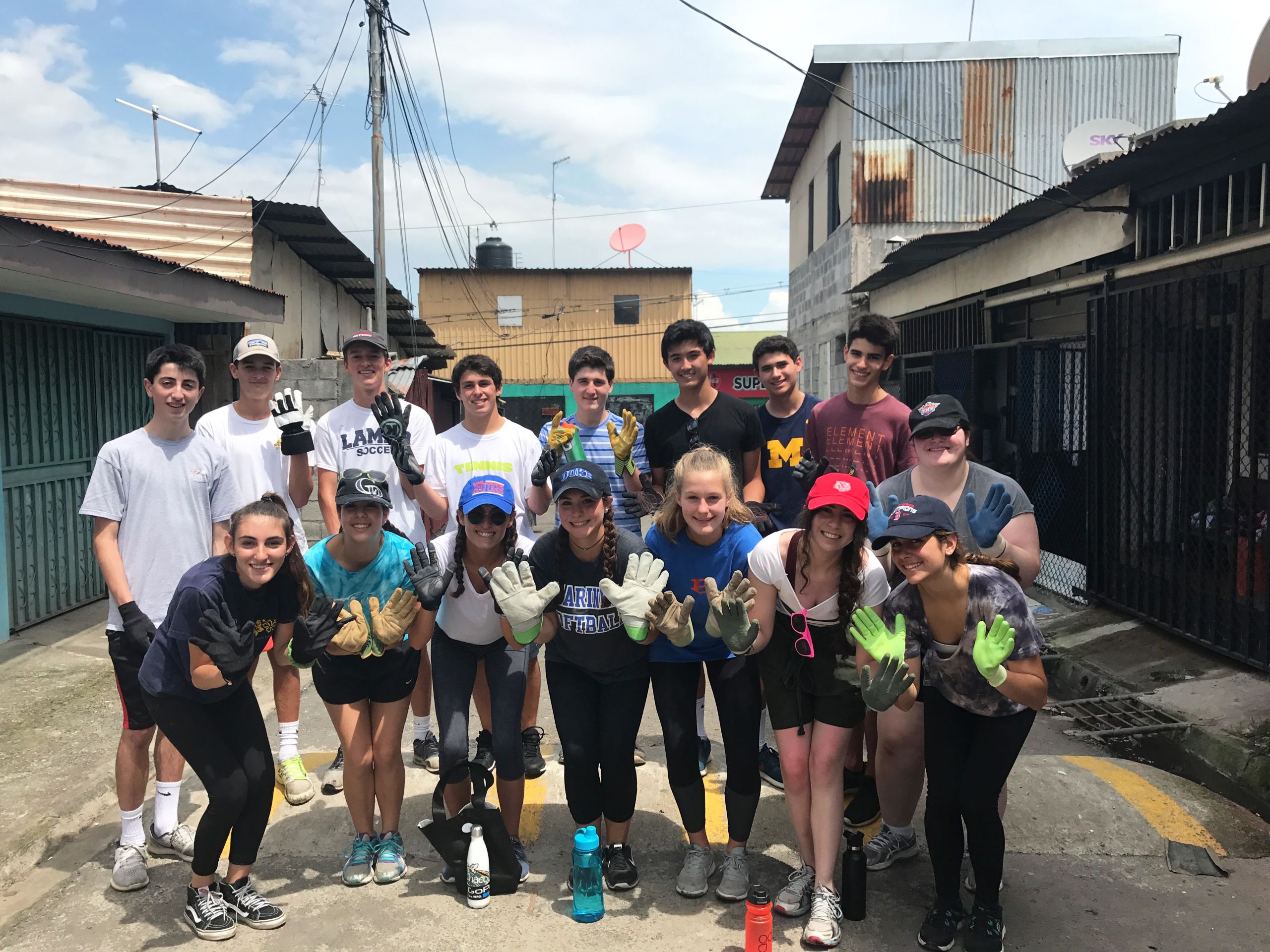 Our life-changing journey has finally begun in Costa Rica, where the first thing that could be seen from the airplane window was the beautiful green mountains and jungles. Upon arrival, we played ice-breakers and bonded during various team-building activities. A special activity we did was writing down individual goals for our trip we hope to achieve, and sealing them in an envelope, only to be opened on the last day.
We woke up the next day, enthusiastic for first adventure-white water rafting! As we drove up a mountain higher and higher to our destination, our excitement grew just as rapidly. The group's guide Jefferson was great and the rafting was a perfect mix of fun and beautiful sight-seeing. Afterwards, we ate a delicious lunch in a cabana overlooking the river.  
On our third day, our group was ready to make a difference! We met up with Gail, a kindhearted woman that lead the Costa Rican Humanitarian Foundation. She provided us with valuable insight about the foundation's purpose, giving us better insight about the experiences of residents who reside in the community we would be working with. The journey of one immigrant woman was acted out for our group in a small play. We went to meet the children of La Carpio and they instantly grew very fond of us. It was really special when a child named Marco came up to Nikki and gave her his drawing. Upon walking the steep and narrow path to his home, and seeing the surroundings, many of the trip members realized how different our two worlds were and just how minute some of our problems at home were. This first hand experience really made us want to help even more and in any way we could. The community had requested we beautify their neighborhood by painting on the blank walls. We understood later in our group debrief that a burst of color, such as a mandala, can inspire people and give them the confidence to own the day!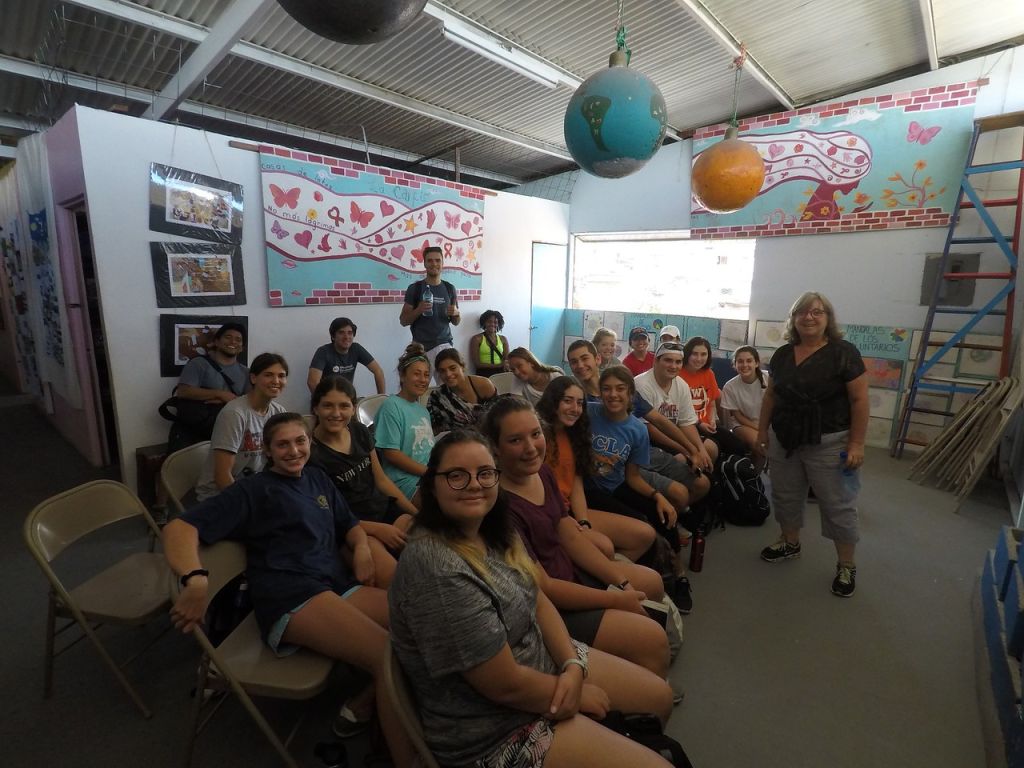 We started the following day by hosting a day camp for the local children we met yesterday in San José. Before our special guests arrived and to prepare for the day ahead, we gathered together in a park to learn some Spanish phrases such as, "pasame el balón" (pass the ball) and "te divertiste" (did you have fun?) It's worth noting that during the day most of these children don't have parental figures present, so they really appreciated our affection and in return, we were showered with hugs and shared many heartfelt moments. After having the children create paintings, Gail displayed them and had each artist come up and speak about their creation, in hopes of the children increasing their self confidence.
Lastly, we would like to give a very special shout out to Piper, a first year WCC trip member, who did an absolutely amazing job at helping us write this great blog!
The Westcoast Blogger
Curious how you can create colorful change in Costa Rica? Check out our service opportunities here!