Hola and bienvenidos! We've had an amazing first few days in Costa Rica. On our first day, we were lucky enough to celebrate Amanda's 17th birthday with dulce de leche cake, and we all sang happy birthday to her in Espanol! After settling in the hotel, we played a game of human bingo to get to know each other better.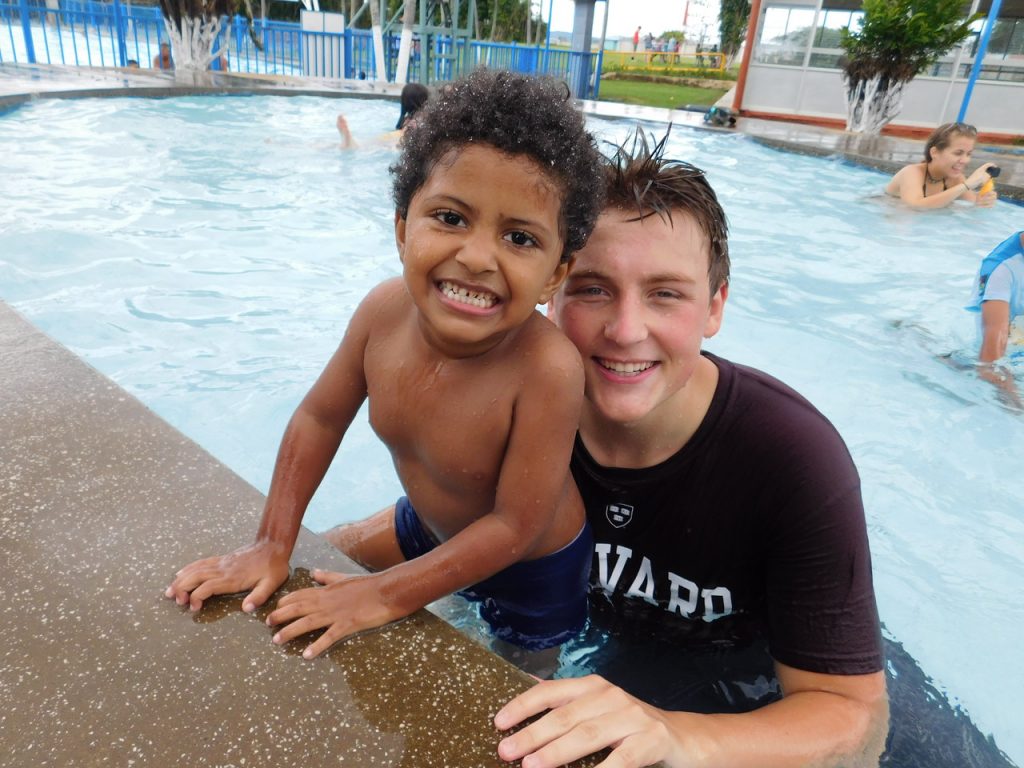 White water rafting was a huge success, as we made our way down class 1, 2, 3 and 4 rapids. We pulled over in the middle of it and had a river-side lunch of vegetables, meat, tortillas, and fresh pineapple.  All of us were able to jump out and swim in the Pacuare, which is the fifth most beautiful place to go whitewater rafting in the world!
The first day of service was an incredible experience that caused a rush of emotions. We handed out toothbrushes and toothpaste to the people of La Carpio; all of whom were incredibly grateful for the donation. Some of us were even able to help build a home for a family there, while others spent the day feeding kids at a community center. It gave us all a glimpse of how other people live, which showed us how lucky we are.  
Playing sports and drawing with the kids of La Carpio was yet another highlight for us. We made really great connections with the children there, and didn't want to have to say goodbye. It was clear that the people of La Carpio were grateful that we were there, and we were certainly grateful to have had the opportunity to help. Our day ended with a competitive game of mini golf, which was a ton of fun!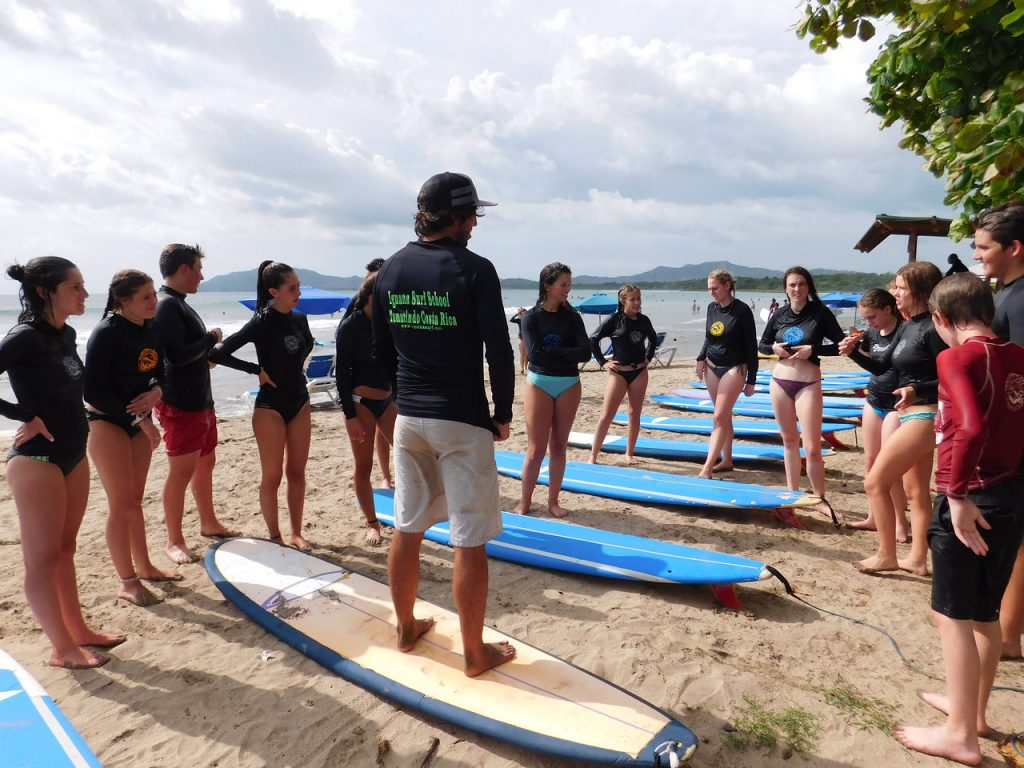 After an exciting four days in San Jose, we made our way to Tamarindo, a beach town to the north. Because we had moved to the ocean, we started off right away with a beach activity: surfing. It was so much fun and our trip members surfed like pros! We're very excited for the second half of our trip, which will be filled with important service projects and more adventure activities. We'll update you all again soon—thanks for reading!
Until next time,
The Westcoast Blogger
If a Costa Rican adventure sounds like something you'd like to be a part of, explore our 10-day, 21-day, and 28-day community service tours!