Today was a fantastic day to say the least! Everyone was energetic as we set off to Isla Tortuga to soak up some rays and enjoy the beauty of Costa Rica. The fun began with pumping music on the catamaran, where at any given moment, trip members were having a blast on the dance floor! When we arrived at the beach, we played some friendly games of volleyball with Costa Rican locals, followed by a dip in the glorious water. Many of us also went snorkeling and swimming among the beautiful schools of fish. Everyone made their way back to shore to enjoy an array of Costa Rican food for lunch, complete with good conversation.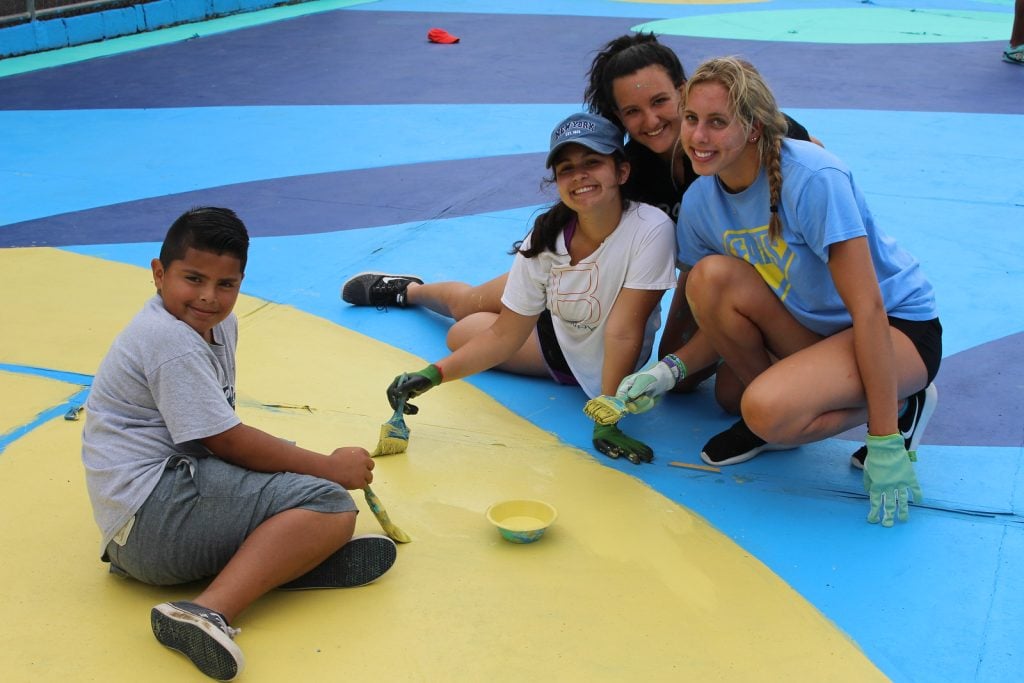 In the afternoon, we played soccer on the beach, went swimming again, and captured breathtaking photos of our surroundings! The good times continued that evening on the bus when we enjoyed a delicious pizza dinner to celebrate Emma's birthday. Several of the trip members also organized a piñata filled with candy to celebrate her special day and to top it off, we had some mouthwatering birthday cake! It has been such a joy to see how kind and close our incredible group of young adults has already become.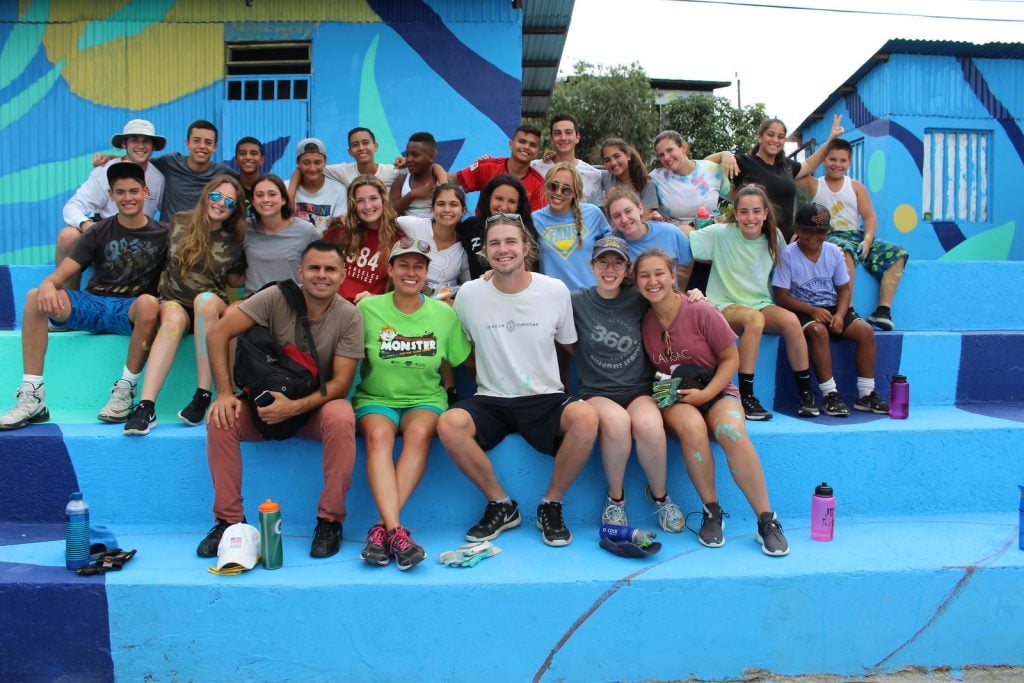 Our lunch on Sunday was filled with fabulous food, including delicious pineapple and chicken fajitas!  Upon arrival at our volunteering site, we were welcomed by the Urbarium staff and many locals from the community. The group enjoyed a day of painting, socializing, and playing with the kids. Jake embraced the soccer game, joining forces with the locals, and attempting to beat the mighty Westcoast team. After a day of meaningful work helping the community, we parted ways in the evening to relax at the pool.
We have enjoyed our time here thus far and look forward to more meaningful service and creating new friendships!
The Westcoast Blogger
Do you want to soak up some rays, beauty and culture in Costa Rica? Find out more about our various community service opportunities here!