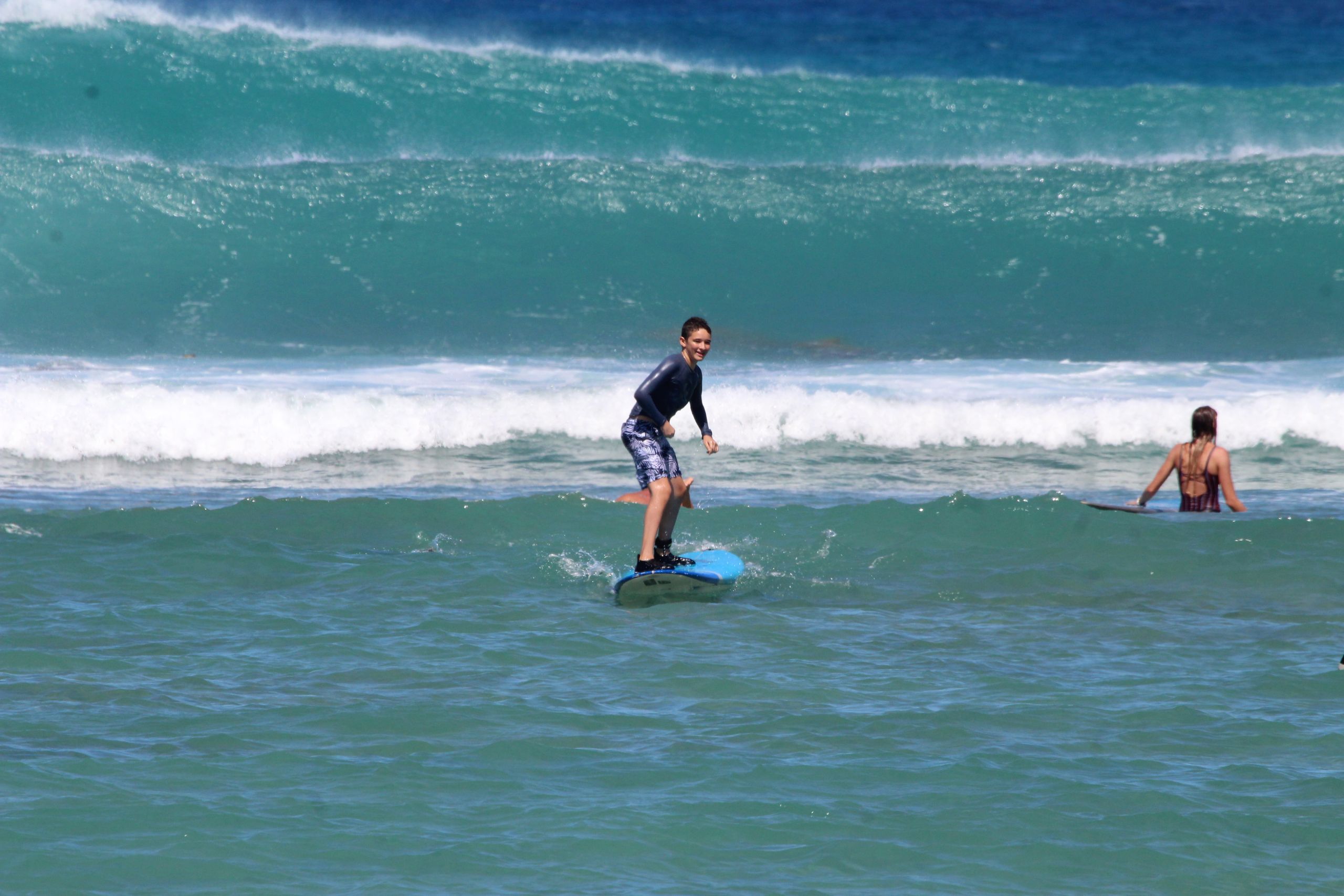 Aloha from Hawaii! It's been an eventful first week here and we've already begun to share amazing experiences with each other. We started off the trip in Honolulu by surfing the crystal clear waters of the famous Waikiki beach. It was an absolute blast being out on the water for a couple of hours riding the waves and the best part was that everyone caught a wave, whether it was standing up or riding down low on their belly. But wait! Did you think that's all the fun in the water we had? Think again! We also canoed off Waikiki Beach and kayaked the beautiful bay of Kailua Beach.
You probably wouldn't think there are winter activities in such a hot and tropical destination, but they actually have an ice rink in Hawaii! We all laced up our skates and slid onto the ice, which was only lit up by a groovy disco ball. The majority of us had little experience skating so you could imagine we put on quite the show for the rest of the rink holding hands and linking arms to keep our balance. We laughed hysterically with one another and skated the night away to some old-school disco tunes.
Our next adventure was a breathtaking hike up Diamond Head. Trekking up to the summit of 760 feet was definitely worth the gorgeous views. Sights of the lighthouse, the mountainous range, roaring Pacific waves and Waikiki's coast line were absolutely stunning and left all of us in awe. Our trip mascot, Moana, even came with us! We had fun cooling off and playing in the sprinklers once we arrived back at the base of the mountain.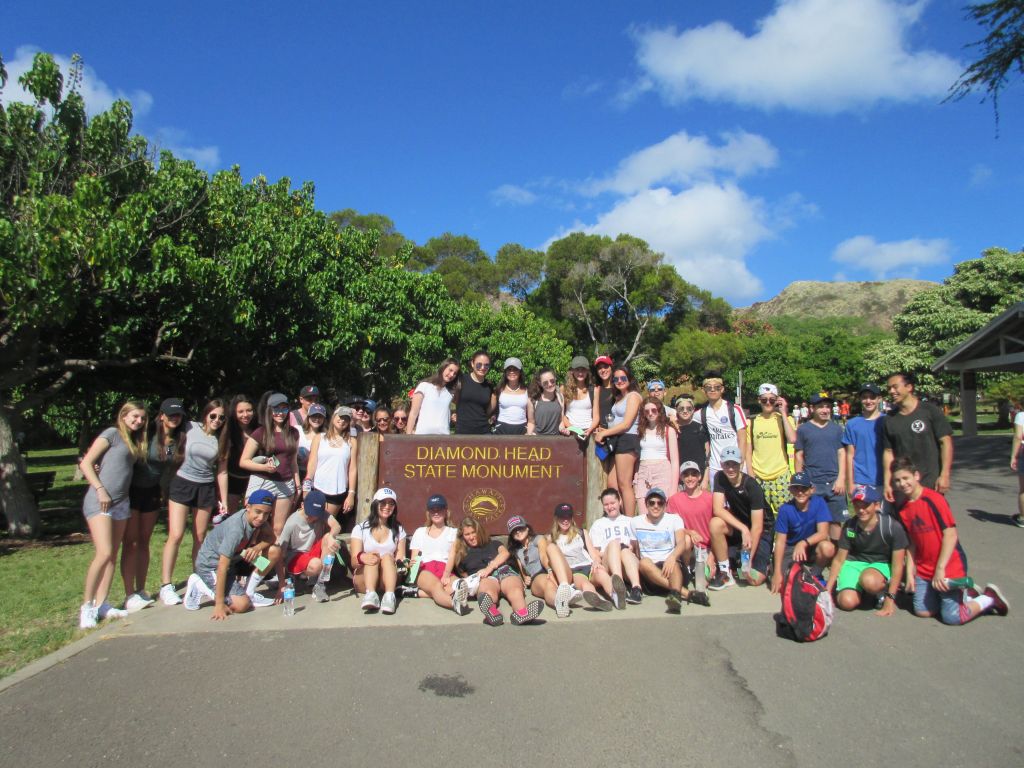 On our final afternoon in Honolulu we shared a once in a lifetime experience by entering a whole new world: a submarine! We went 110 feet down and could even see the ocean floor! Our group had the submarine all to ourselves and it truly felt like we were in an aquarium! Traveling in the depths of the Pacific Ocean, we saw two different shipwrecks and the remains of an airplane. We all admired the different types of marine life, including sea turtles, a moray eel, a shark and both unicorn and puffer fish. In fact, it was an extremely rare sighting of the unique white tip reef shark because it actually sleeps on the ocean floor without moving! The ocean was full of life and color, which kept us entertained and eager to explore!
We've all been enjoying the sunshine and keeping cool by paddle-boarding and trying out paddle trikes.
Stay tuned for more…we're just getting started on our adventures in Maui!
The Westcoast Blogger
Have you always wanted to explore the Hawaiian Islands? Read more about our 20-day Hawaiian Spirit or 27-day Hawaii & Alaska trips!