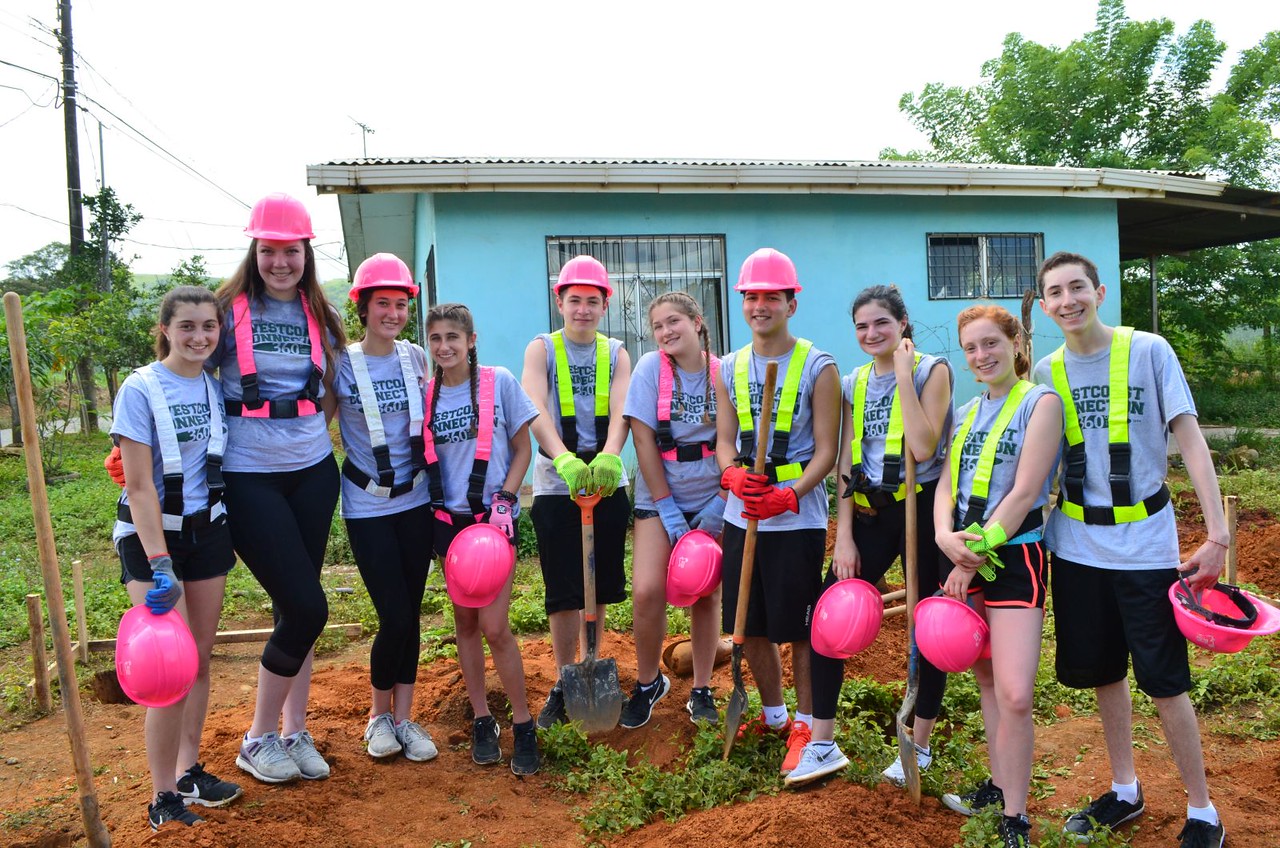 Our group arrived in Costa Rica's capital city, San Jose, eager to begin our adventure together! We were greeted by our trip director, Aaron, who brought us to meet our bus captain, Alex, and Costa Rican guide, Ronald. Both have been with us since day one and will continue to guide us on our 21-day Costa Rican adventure.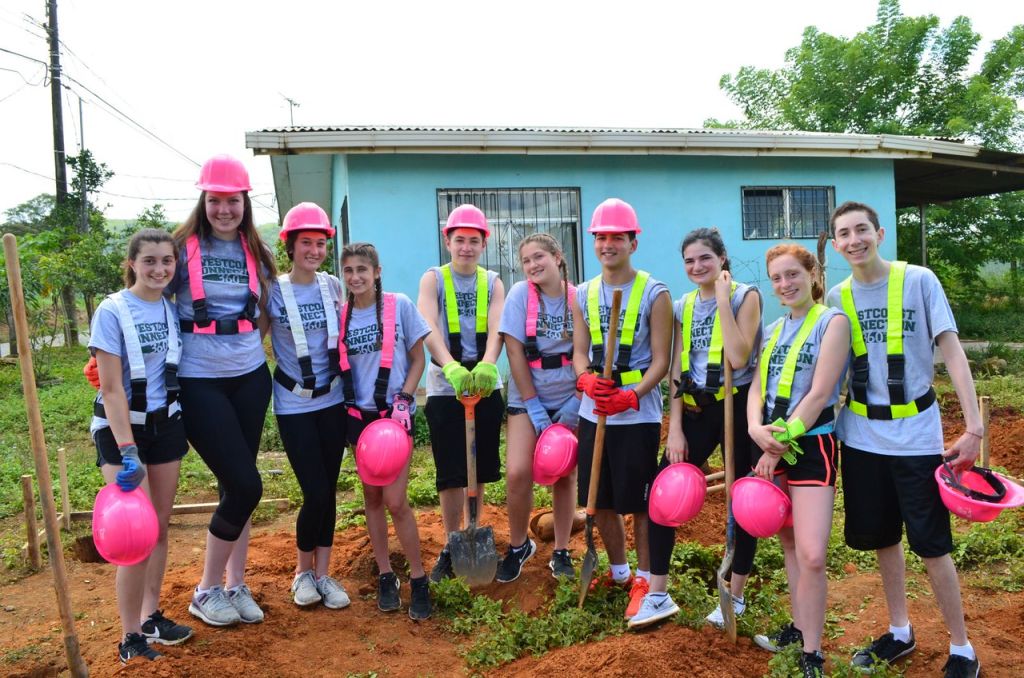 It didn't take long before we heard the common Costa Rican phrase ¡Pura vida! (pronounced "poo-rah-vee-dah"). Simply translated this phrase means "simple life" or literally "pure life," but here in Costa Rica it is more than just a saying – it is a way of life. Costa Ricans (Ticos as they call themselves) use this term to say hello, goodbye, that everything is great, or that everything is cool. This laid-back culture has a simple way of looking at life. No worries, no fuss, no stress – Pura Vida to them means being thankful for what they have and not dwelling on the negative. A perfect motto to start to our trip!
After waking up bright and early, there was a buzz of excitement in the air as we packed up our stuff, boarded the bus and made way towards the Pacuare river. We arrived at our meeting spot where we had our first meal of rice and beans and met our guides Roverto, Santiago, Fernando, and Angel. Ready and fueled for white water rafting, we were quick to jump in our blue rafts and paddle towards the rapids. Most of the groups were paddling hard, while the guides helped steer the more difficult rapids. We stopped for lunch on a sandbar along the river and then returned to our rafts and set forth once again for adventure. The water was refreshing and many participants chose to swim as we drifted down the lazy parts of the river. We ended this exciting day with a karaoke night with disco lights and fun Spanish music!
For our first day of community service with Habitat for Humanity, we arrived at a vacant space between two homes in Buenos Aires, Puntarenas. We received a warm welcome from Juan-Carlos (a.k.a Wonka), Andrea and Karen – our on-site project leaders who lead us through the work over the next three days. We learned about Habitat for Humanity, a non-profit housing organization whose sole focus is to build and improve the homes of families in need. We would be working on two projects. The first project was to help build Karol's family a house by breaking ground (literally)! We dug holes for the columns and septic tank, put the columns and the tiles for the house, helped with the ballast placement, and other tasks to help make her dream home a reality!
During our time working on the house we learned that Karol works at the community nursing home, cleaning and doing laundry, for which she earns a meager wage to sustain her three children. Karol and her children are currently living in a relative's house having struggled to afford rent for many years. We didn't meet Karol and her family our first day, as she had to work and her kids were in school, but she left us a letter (translated by the project leaders) to welcome us:
"It is an illusion, it is a dream come true since many years ago. Having three children and having to be looking for a place to live. Most of the time it is very hard to find a place where to rent, mostly with three children…so the possibility to have a house is a blessing, even the tears of joy came out the day I found I was going to have my own house, because there are no words. There are so many things, so many mixed feelings, that well…it will be a blessing from God to say that I have my own house".
-Karol Castrellón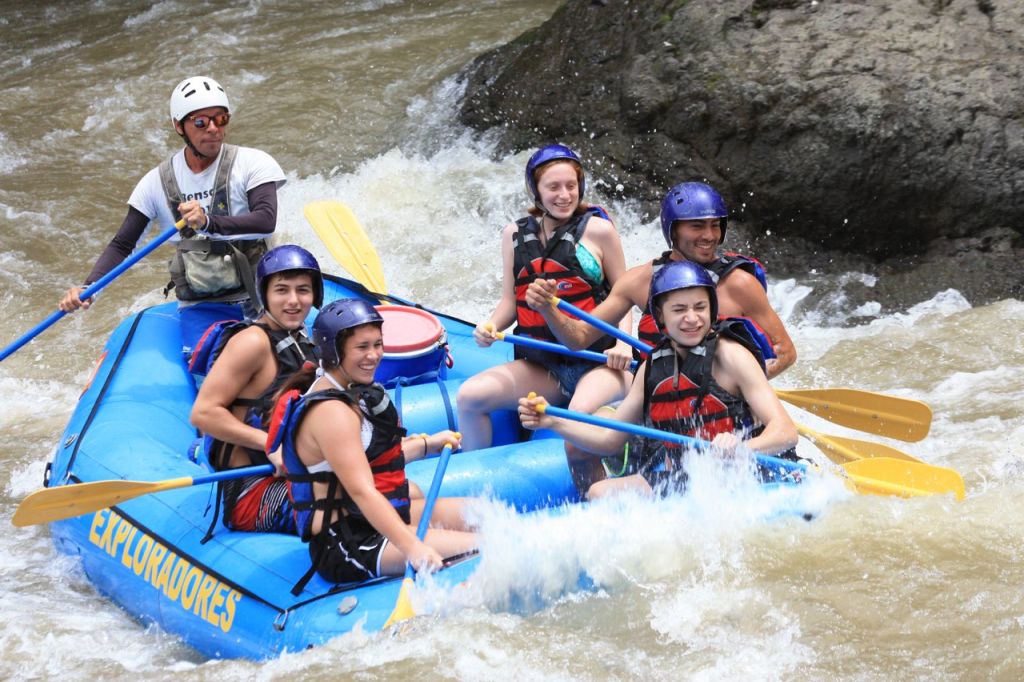 Over the weekend we worked with the Habitat team and local contractors to help progress the building of Karol's future home. Our connection to the family motivated us to give it our all in working together towards a common goal. We also played with the local kids and tried not to get too distracted by meandering chickens and dogs. Through the experience we learned a lot about teamwork and about supporting each other, which lightens the workload for all. Wonka and his big heart taught us that our impact is not only in the work we do, but also in the connections we make with the family and the lessons we learn through service.
The second site was down the road at the community elementary school, where Karol's daughter Marian attends. The school is aiming to earn their Blue Flag from an environmental education foundation based out of Copenhagen, Denmark called the "Blue Flag Programme". This is a program to help communities connect with their surroundings and encourages them to learn more about their environment. We helped the school clear brush and lay the groundwork for a sustainable garden. After raking the area, we began digging holes which would serve as the supports for a greenhouse. This greenhouse will teach the kids all about agriculture and allow them to grow, harvest and enjoy locally grown fruits and vegetables.
Until Next Time,
The Westcoast Blogger
If a Costa Rican adventure sounds like something you'd like to be a part of, explore our 10-day, 21-day, and 28-day community service tours!