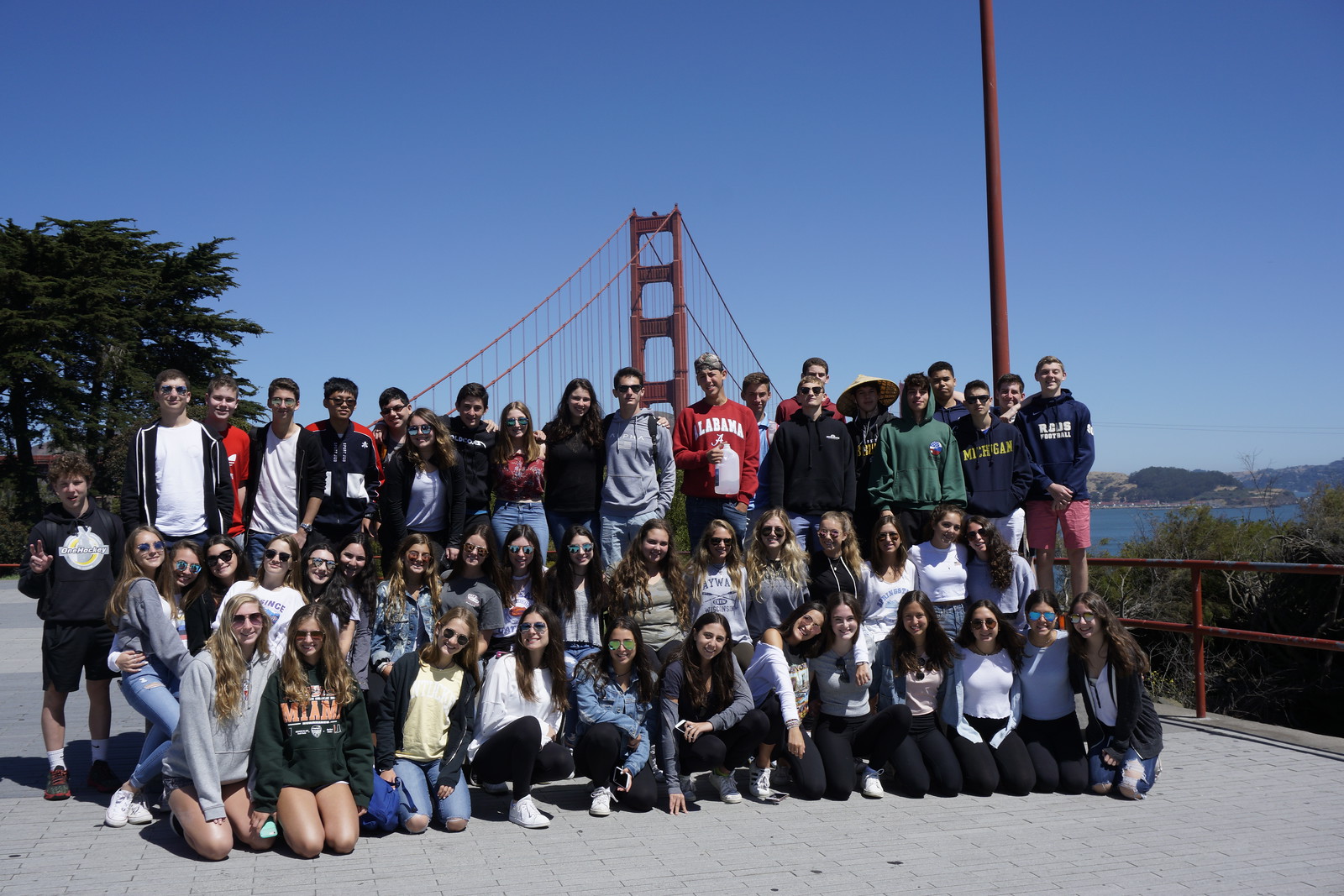 As soon as we met at the San Francisco airport everyone was filled with excitement and joy as we began to greet one another. We played multiple ice breakers such as, "Where the Wind Blows" and "Heads Up", before embarking on our journey. Our bus driver Gary welcomed us with a great big smile as we got on the bus and introduced our morning song, "Good Morning." Several trip members were already eager to learn all of the lyrics. After a delicious dinner at Mel's Diner, we took a journey on the famous cable cars on our way to explore the culture of Chinatown. Some trip members even went to a fortune cookie factory!
The next day we explored Alcatraz, Pier 39, and the famous Ghirardelli Square. Our first stop at the notorious penitentiary was filled with curiosity, as we learned where Al Capone, "The Birdman" and other infamous criminals resided. Trip members enjoyed exploring while taking in the breathtaking views of San Francisco. Upon returning, we made our way over to Pier 39 where we stopping to see the sea lions and got a stuffed animal trip mascot named "Sasha the Sea Lion." After feasting on the famous San Francisco Clam Chowder, we continued our adventure over to the incredible Ghirardelli Square. Everyone had a large sweet tooth for the famous chocolate and ice cream sundaes that you could smell from miles away. Later that night, we only had strikes and spares on our minds, as we bonded over bowling and music.
The following day we walked across the famed Golden Gate Bridge, stopping to take in the incredible skyline. There was not a single cloud in the sky and after many pictures were taken, we hopped back on the bus to enjoy the world famous burgers and ice cream in the beautiful town of Sausalito. Lounging and chowing down on the great San Francisco delicacies, new friendships were formed. Excitement and energy then rised as we headed to Lombard Street! We climbed up the crooked street and took in the great view. As we headed back down a spontaneous decision was made, and the trip was surprised and extremely ecstatic about a visit to the "Painted Ladies", the Victorian and Edwardian housing area featured in the Full House introduction. In the evening, trip members were excited to watch the hometown Giants face off against the visiting Chicago Cubs, especially since this was also many of their first times at a baseball game!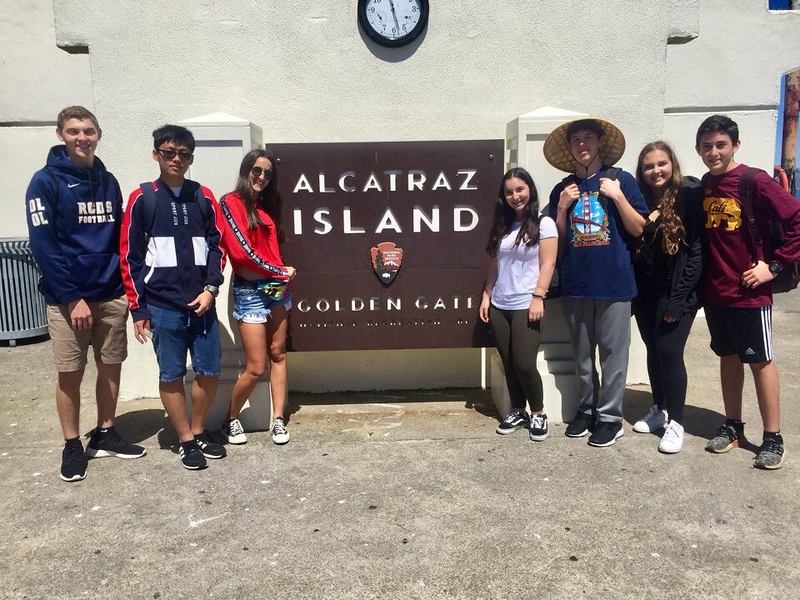 Looking for a change from the big city, we continued on to Lake Tahoe where we had a fun time white water rafting. Before we knew it we had arrived to our first campsite and had a trash bag fashion show, where trip members were given a theme and had to make an stylish outfit to match it.
Our beach day was filled with sand and sunshine as everyone relaxed and had the opportunity to go tubing, water skiing, and wakeboarding. Some trip members experienced these activities for the first time, while others had fun showing off their talent and skills! We spent the afternoon cruising Lake Tahoe and appreciating the stunning views from the crystal clear water. After a long day in the sun, everyone was excited to hang out by the fire at campsite, while roasting s'mores and playing games.
Stay tuned for more exciting memories to come!
The Westcoast Blogger!
Want to explore San Francisco and all it has to offer? Check out our 14-day or 21-day trip itineraries!