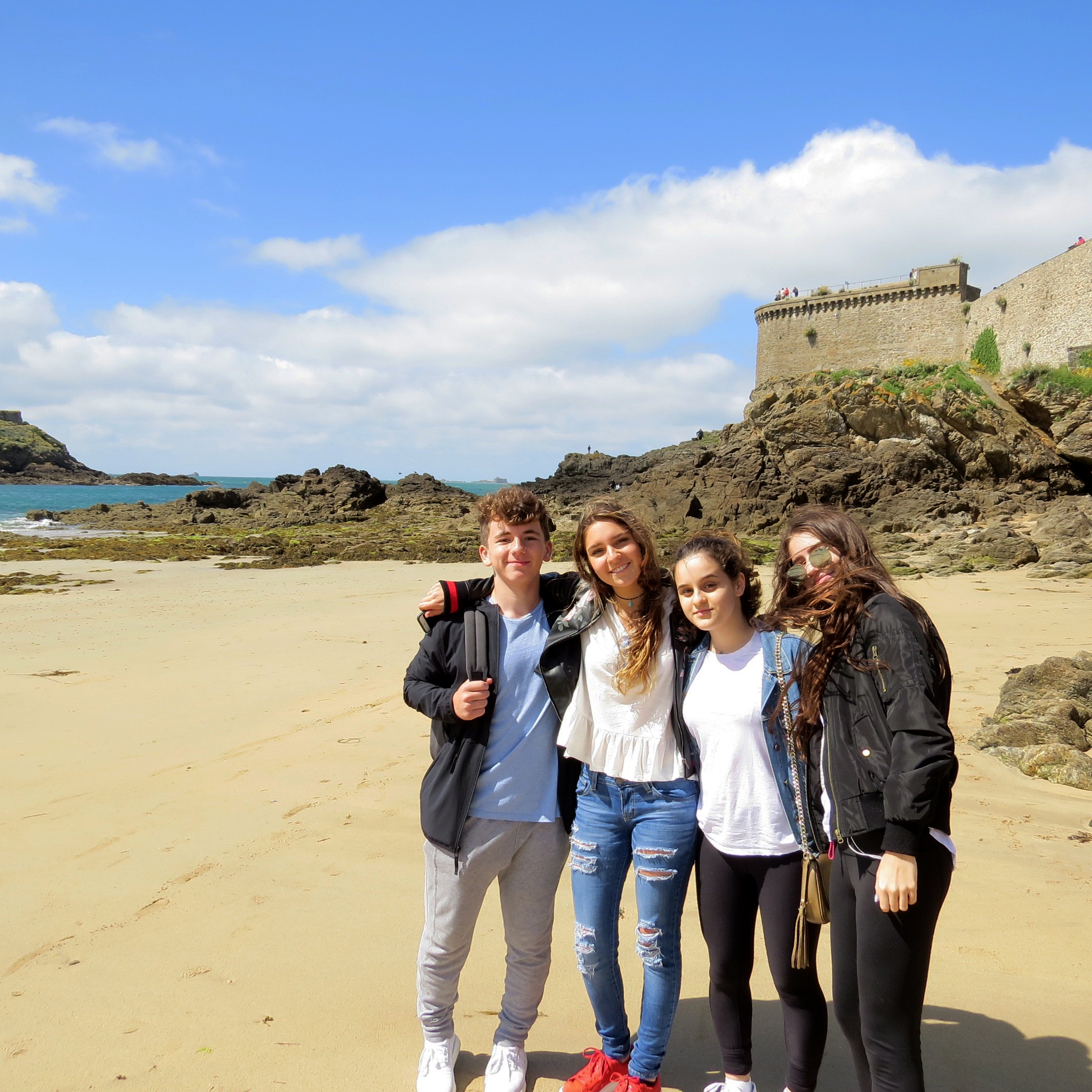 Bonjour! Our trip's first week has been excellent. From London we traveled to Caen in Northern France where we were welcomed with a beautiful sunset and our first taste of France's rich history. Caen was a great first stop for us: easy-going, yet interesting, allowing us the chance to get to know each other and visit important sites like Mont St. Michel, Omaha beach, and both the American and Canadian cemeteries. Plus, we all loved our bus driver, Fabian, who was an absolute joy and let us jam out to music whenever we were on the bus.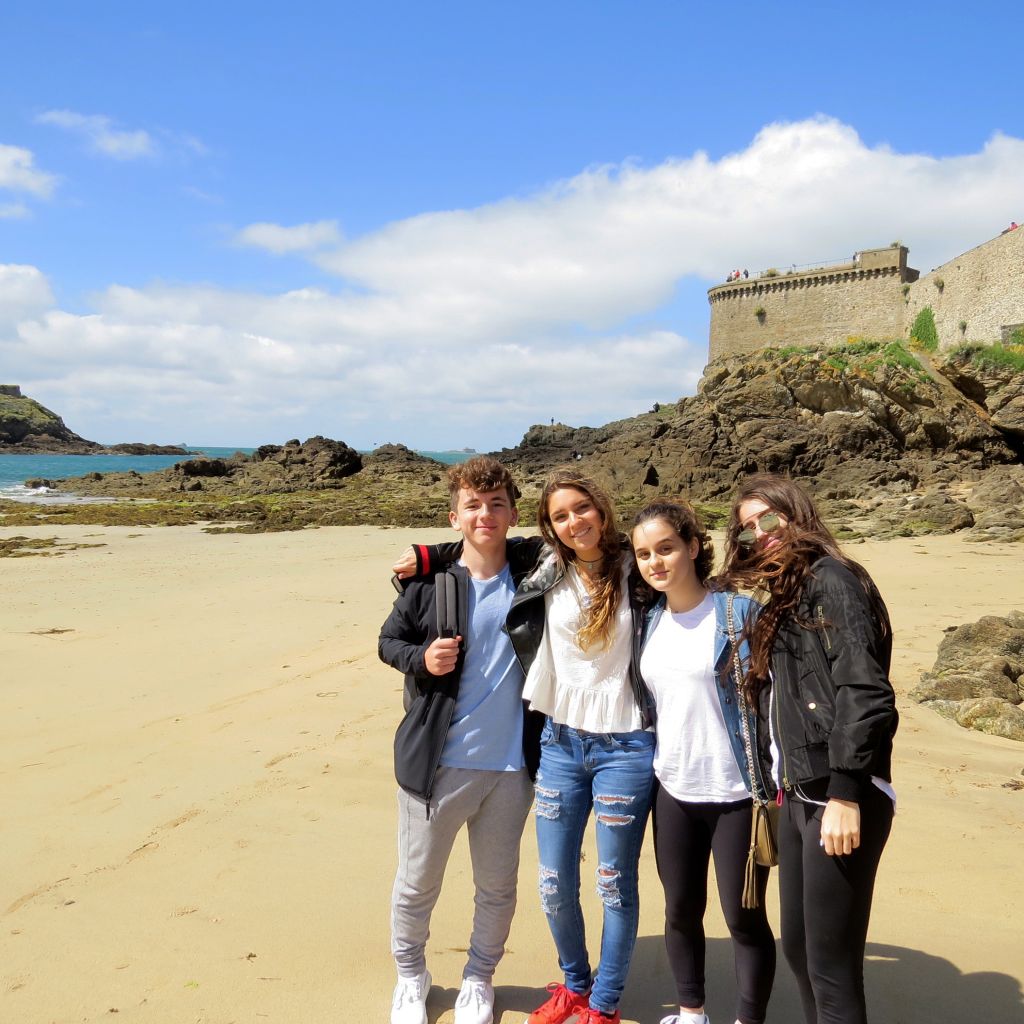 Then it was onto Paris, where we dove right in with high spirits. Our boat tour on the River Seine offered us a unique view of some of Paris' most historically significant monuments, and lots of photo opportunities. Our days in the city of romance were filled with art and history: selfies with the Mona Lisa, pondering life with Rodin's The Thinker, and experiencing a life of luxury in Versailles. A highlight (literally) was the Eiffel tower, which rewarded us for ascending its arches – and even doing some squats on the way up – with its famous light show. There truly is nothing like seeing Paris at sunset from way up there.
After eventful days, we always looked forward to eating more of France's delicious food. Dining in the Latin Quarter was a treat, offering us a wide variety of cuisines to choose from. Speaking of treats, crepes were always a popular option, although some of us opted for some delicious macarons, as well. However, it seems karaoke night was by far the most enjoyable meal. We lit up Café Rive Droite, and apparently we've got some real superstars on our squad! We certainly wouldn't be surprised if we saw some of these kids performing on the big stage in the future.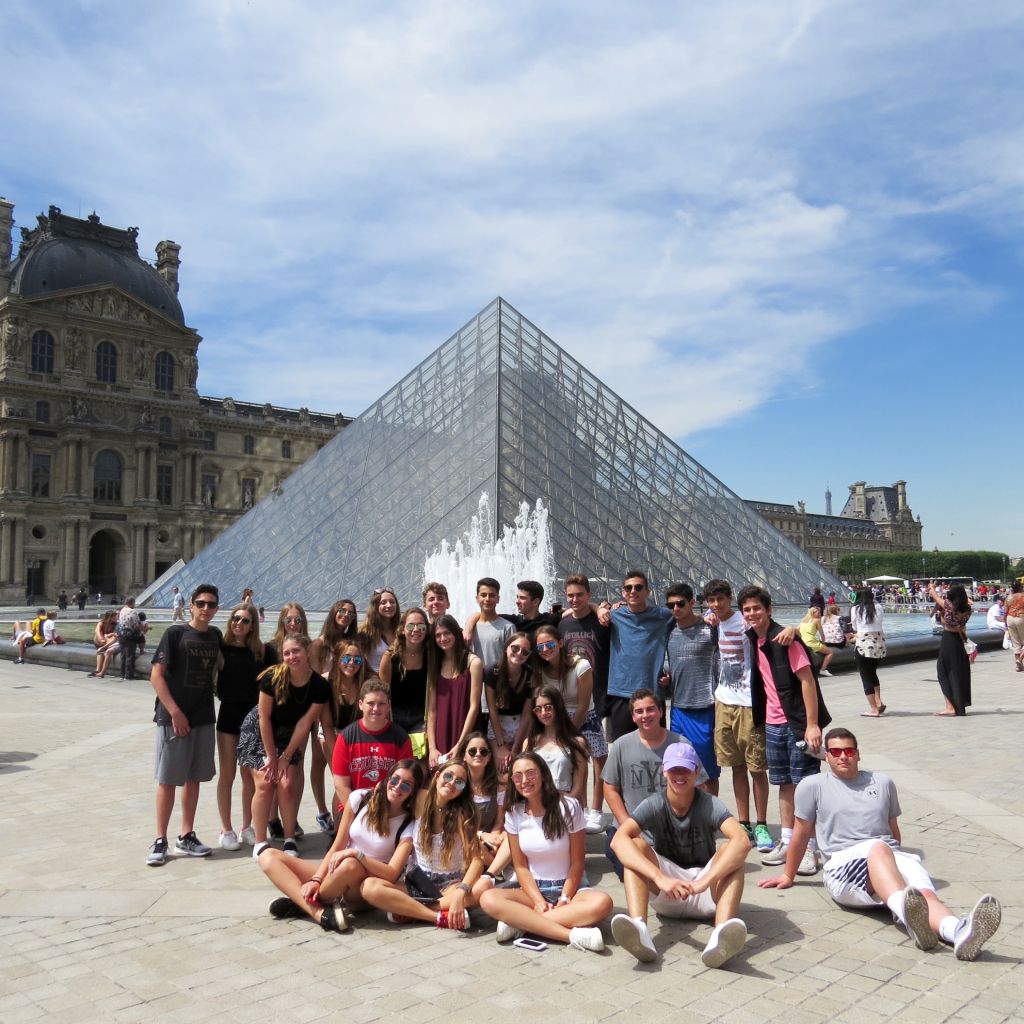 All in all, Caen and Paris were big hits. As this is being written, we are on our way to Annecy, which will be a nice break from the hustle and bustle of the big city; from there, we hit Zermatt. It's nothing but good vibes with this group and we're all looking forward to what's to come!
Au Revoir,
The Westcoast Blogger
Interested in learning more about Westcoast Connection's European tours? Explore our European Discovery 22-day and 30-day options!