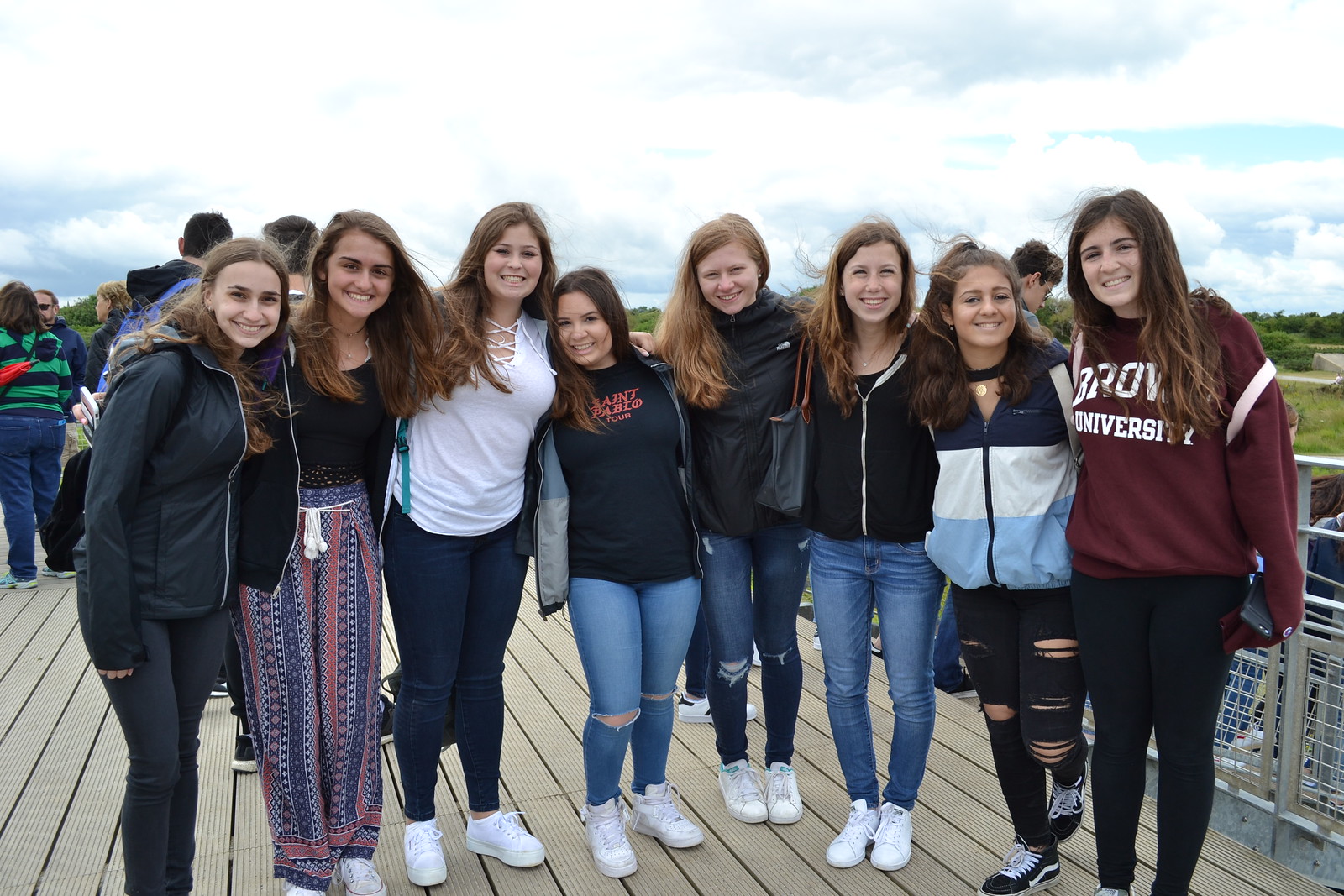 Bonjour to everyone back home! We are having an amazing time in France while touring, discovering new things, and quickly forming friendships. We kicked off the trip by breaking the ice with the 'toilet paper' game on the stunning Bon Secours beach in Saint Malo. We laughed together as it was soon realized that the more paper taken, the more facts to be shared.  We bonded over our love for animals, as trip members shared facts about pet horses, a house full of rabbits, and 'Rocky', a childhood turtle.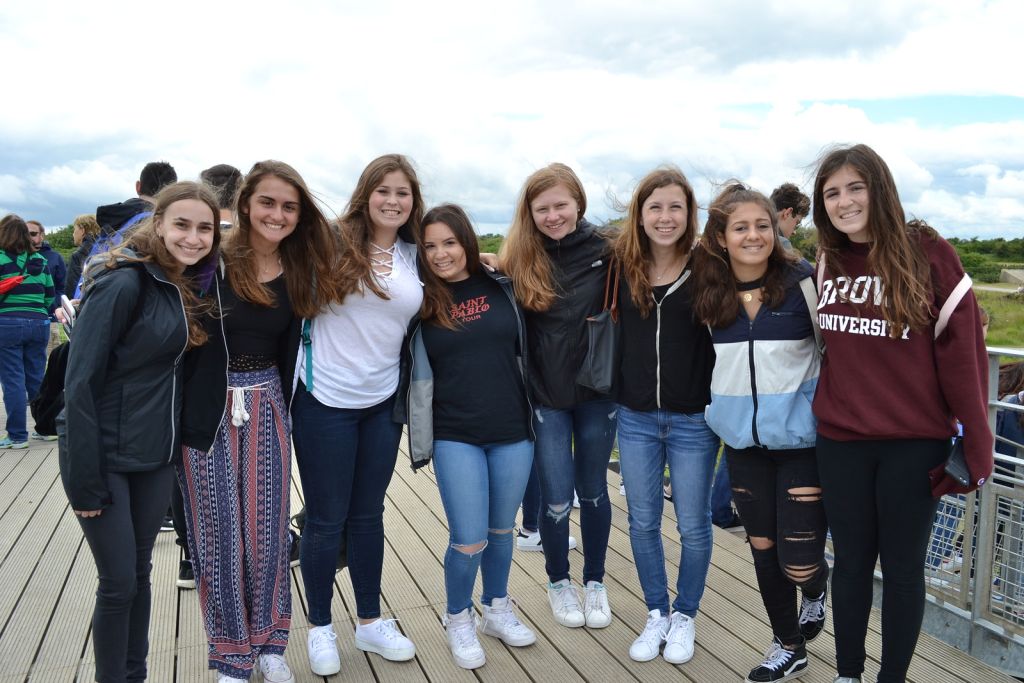 As much as we enjoyed the beauty of the cliffs and beaches, we quickly came to understand their importance in World War II and their significance during the major D-Day landings. While visiting the American cemetery, we remembered those who fought for us. We took a moment to roam around the bright grassy fields and read the names of those brave soldiers who fought for our freedom. We even got to go into an old bomb shelter on the cliff and view the trenches that were used during the war.
We start off every morning with "Can't Stop" by the Red Hot Chili Peppers to get us ready to conquer the day. As we stepped into our fifth day, excitement was in the air as we made our way to Paris for more adventure, exploration, and the opportunity to create new memories. We stopped at the famous Louvre Museum and were amazed by all of the ancient treasures displayed. One detail that caught everyone's eye was the Winged Victory of Samothrace sculpture. Many were surprised to discover that Nike's swoosh logo was inspired by the curve in the sculpture's wing!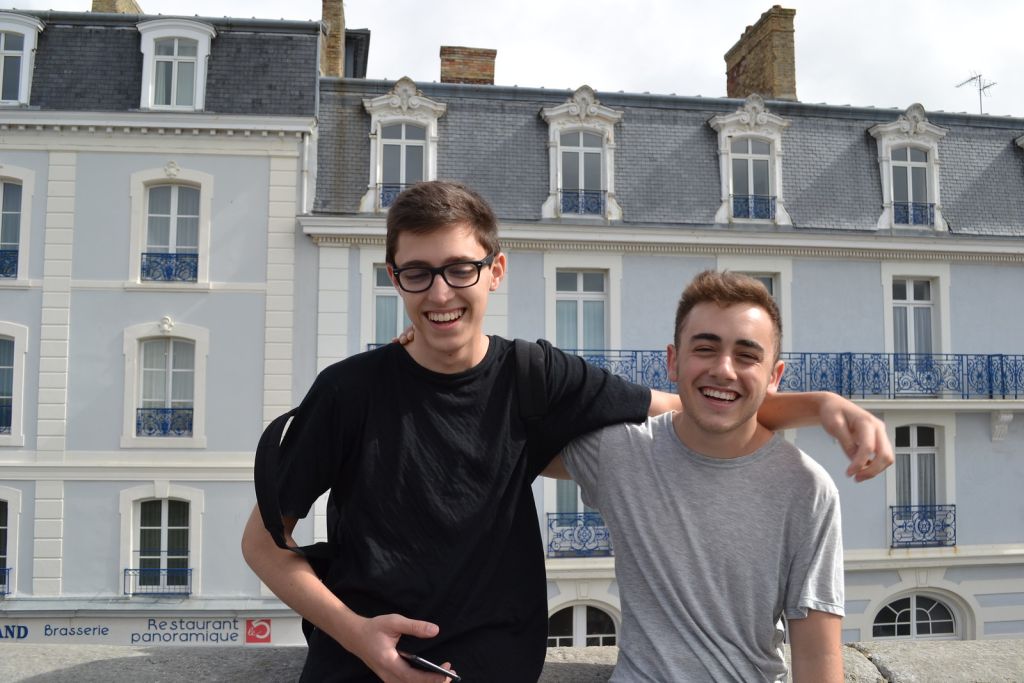 The bonding and adventures continued into the evenings and our karaoke night was one to remember. We shared the mic as we sang our hearts out to our favorite tunes and laughed together as the boys sang a hilarious rendition of Katy Perry's "California Girls,"  and we all enjoyed hearing the locals sing some catchy French songs!
Last night, we were filled with emotion as we said au revoir to Paris while looking out at the bright city lights from atop the Eiffel Tower. The slanted elevator took us up to a stunning view of the Paris skyline. The pink and navy skies lit up the beautiful buildings. As we looked out onto the city, we reflected on how much we have learnt; from the intricate details of Versailles to the history of the Greek and Roman sculptures.  Although sad to say goodbye to the culture of Paris, we are ready to take on the more adventurous part of the trip in the quaint town of Annecy. Stay tuned for more exciting updates!
Until Next Time,
The Westcoast Blogger
Interested in learning more about Westcoast Connection's European tours? Explore our European Discovery 22-day and 30-day options!