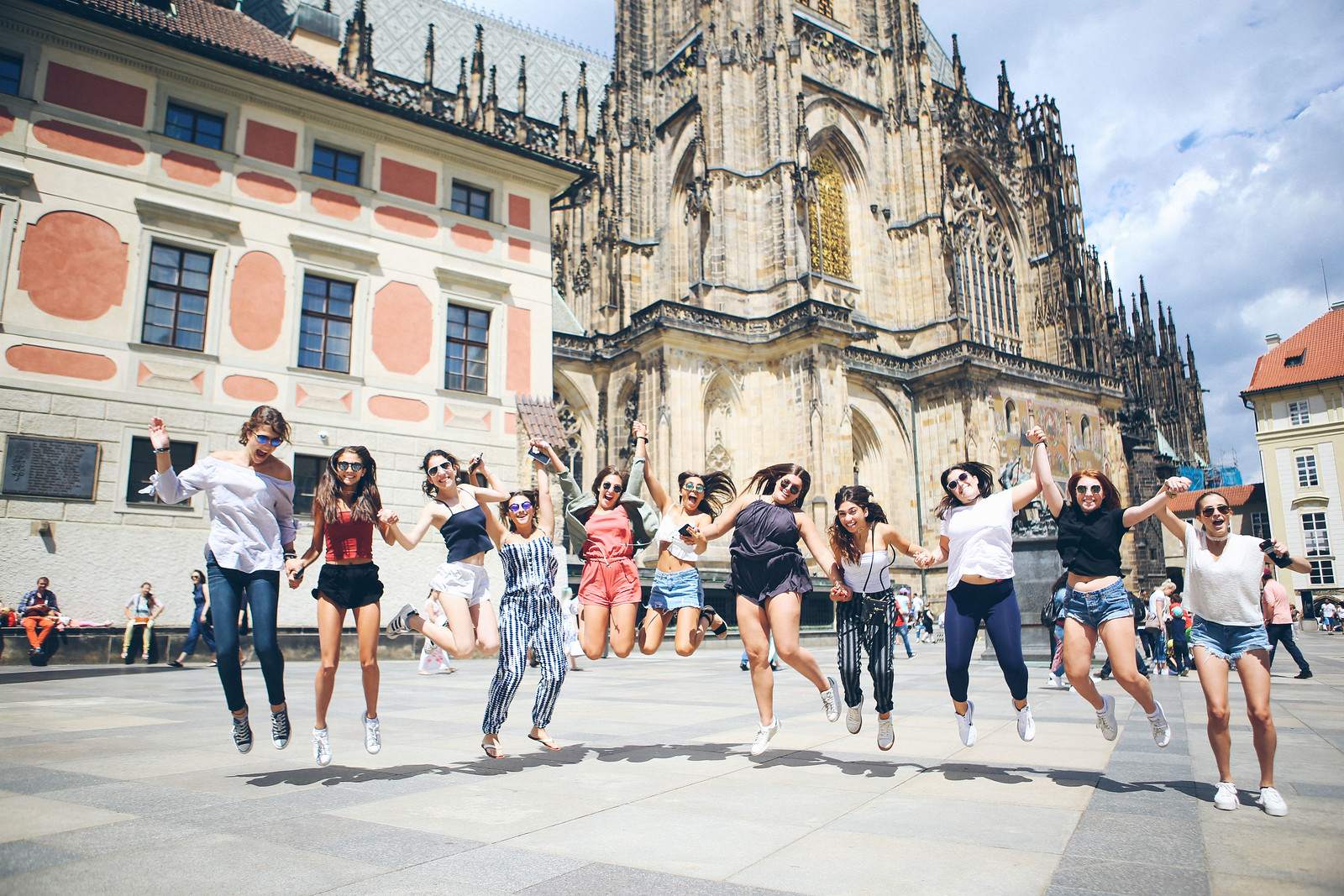 What an amazing start we've had! The group landed in Prague and didn't waste any time before exploring the winding cobblestone roads and Slovansky Island. We pedal-boated along the river which gave us a view of the entire city, including a perfect view of Prague Castle.
It was our Trip Leader Josh's birthday, so we had a special dinner and surprised him with a cake before slowly making our way back to the hotel. We stopped for as many photo-ops as possible, enjoying our first of many gelatos and exploring an old city tram.
The next day, we headed right to the old town where we tried our first trdelnik – a Czech cinnamon rolled pastry – and walked the famous Charles Bridge before getting a tour of Prague Castle. We enjoyed amazing views overlooking the city and learned about the past and current political climate of the Czech Republic, and even saw a few peacocks in the castle garden!
From there, we headed to the Lennon Wall, a famous graffiti wall where locals write messages of peace and hope. We all wrote our names and other inspiring messages and – of course – took some cool photos.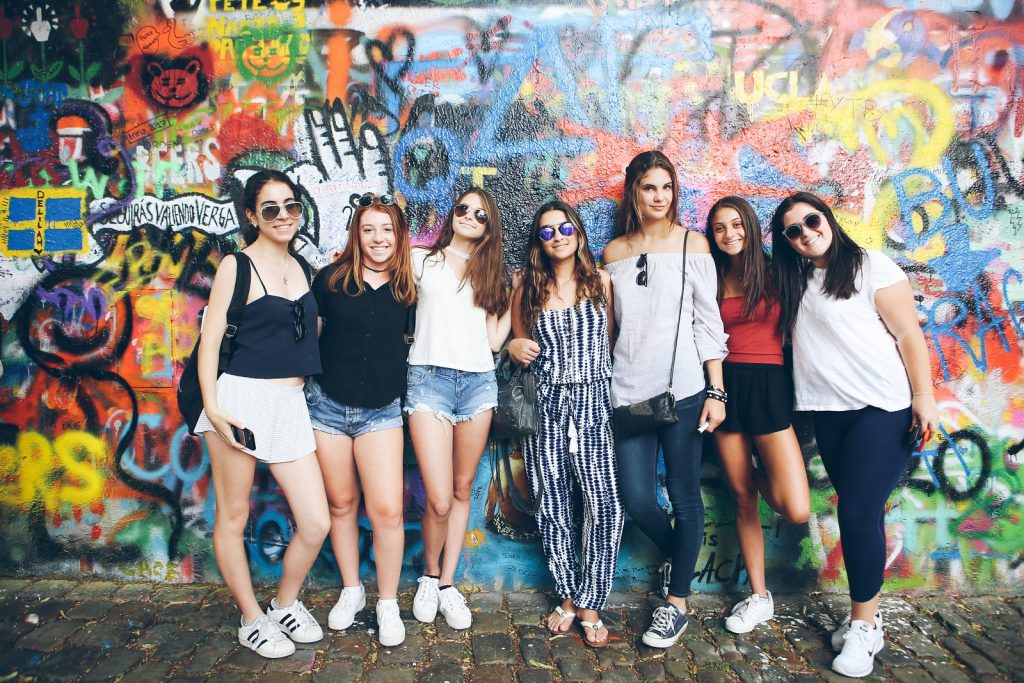 After touring the city all day, we were ready to eat, but first we had to learn how to cook our own traditional Czech meal. We had amazing chefs teach us about their cuisine and whipped up traditional sandwiches, dumplings, goulash, and more. The best part was the strawberry cake for dessert – the head chef said it was so good that he wanted to use the recipe at his own restaurant!
Our last day in Prague was spent exploring the Jewish Quarter and then getting a tour of Theresienstadt concentration camp – an impactful experience for us.
We had a nice dinner in the Old Town square, we hit the bowling lanes, but no one seemed to remember their scores after we sang through the streets during the entire walk home!
After an amazing first few days getting to know each other and wandering through the beautiful streets of Prague, we were sad to leave, but looking forward to what Vienna has to offer!
Until Next Time,
The Westcoast Blogger
Have we piqued your interest? To see the full itinerary, check out our 18-day European tour through Austria, Croatia, Slovenia, and the Czech Republic.