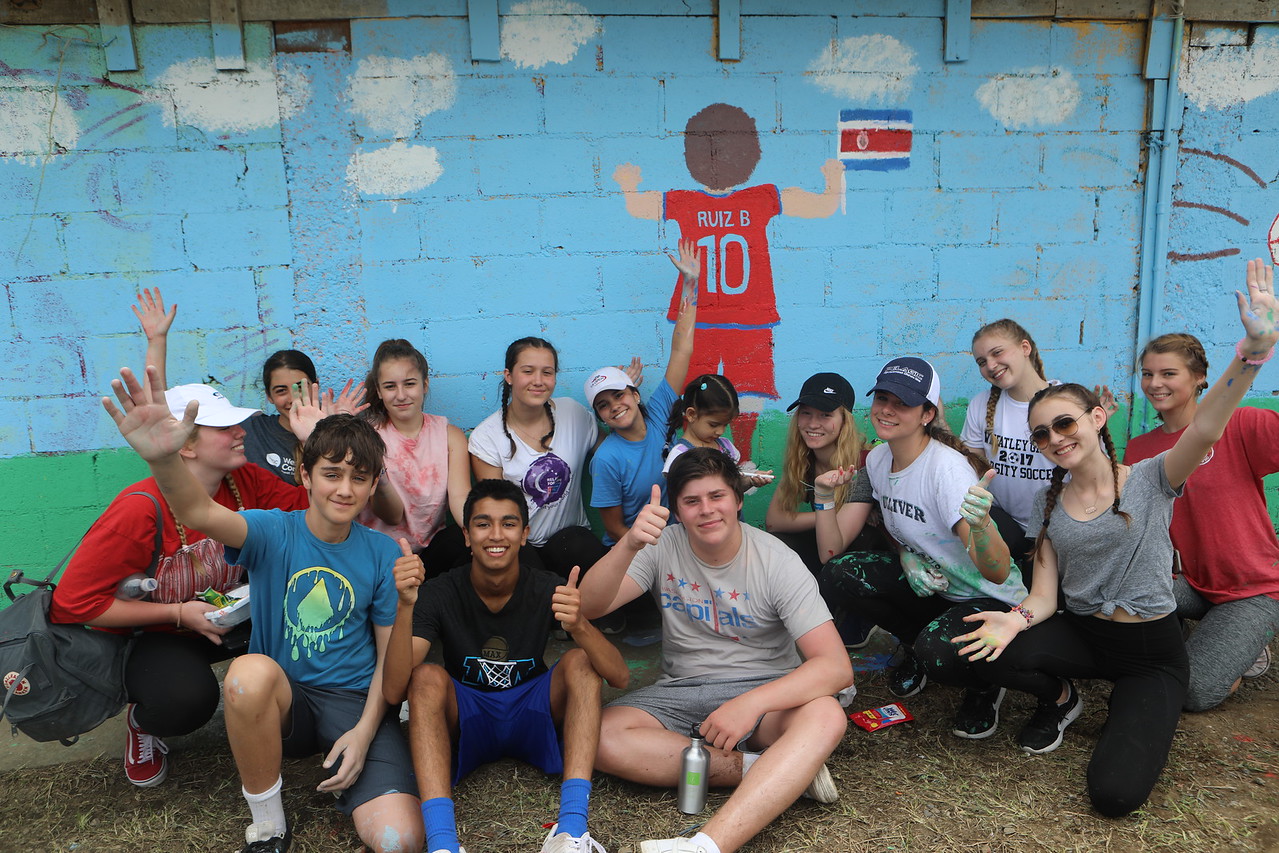 Hola Amigos! What an amazing first few days it's been here in Costa Rica. Surrounded by beautiful palm trees and friendly people, we instantly felt at home.
Our first dinner together consisted of fresh fish, chicken, beans, rice, pico di gallo and much more! We certainly knew we're in for more amazing meals ahead. We also tried guanabana, a typical Costa Rican fruit drink, and quickly realized how juicy and incredibly fresh the fruit in this country is.
The next day we headed out on our rafting excursion under beautiful sunny skies. After a day cruising down the rapids, we took some time to relax at the hotel and prepare for the work we'd be doing with the Costa Rican Humanitarian Foundation.
On our first service day we helped beautify a new soccer field that was donated to the local children of La Carpio. We cleaned up around the field and set out to paint a mural surrounding it that was equally beautiful and inspiring. We based our mural around a quote, "los ganadores nunca abandonan y los que abandonan nunca ganan" meaning "those who win never quit, and those who give up never win."
We then walked around La Carpio to interact with the local people and learn about the city's history. After, we discussed how we can take what we've learned here and apply it to our own futures!
Our second day of service was spent at a camp for local children. We swam, played soccer, and organized some crafts and games to do together. The kids were adorable and it was hard to say goodbye after such a great day of fun and learning from one another.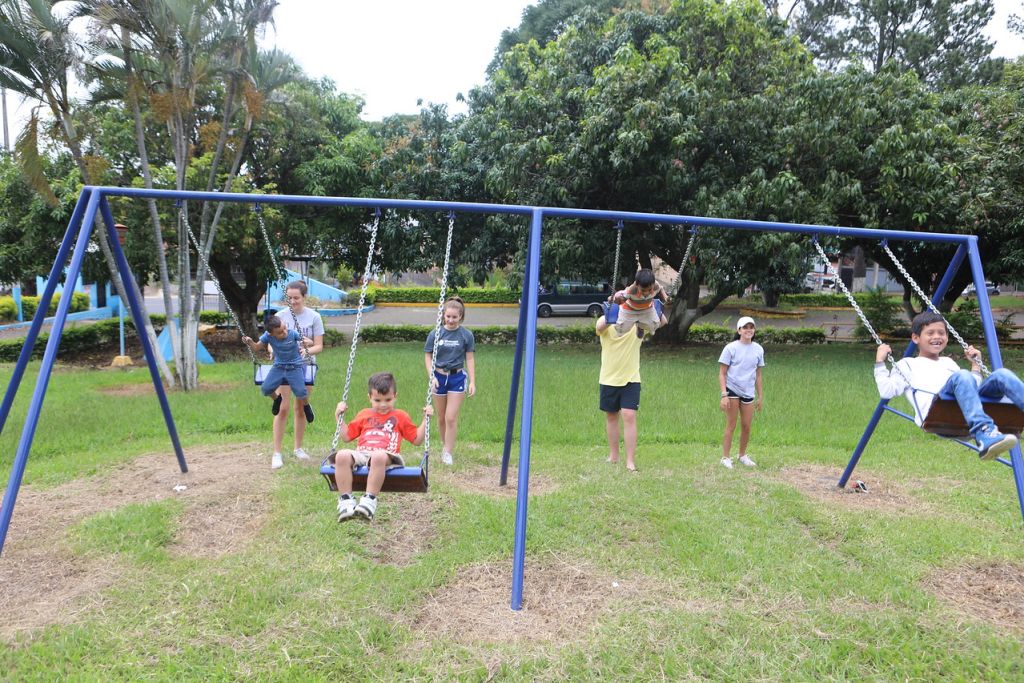 After our final meal in the Central Valley, our competitive sides were brought out as we played the most intense mini golf game of all time! Next, we can't wait to see what Playa Flamingo has in store for us…
The Westcoast Blogger
Do you want to life la pura vida in Costa Rica? Learn more about our various service community opportunities here!