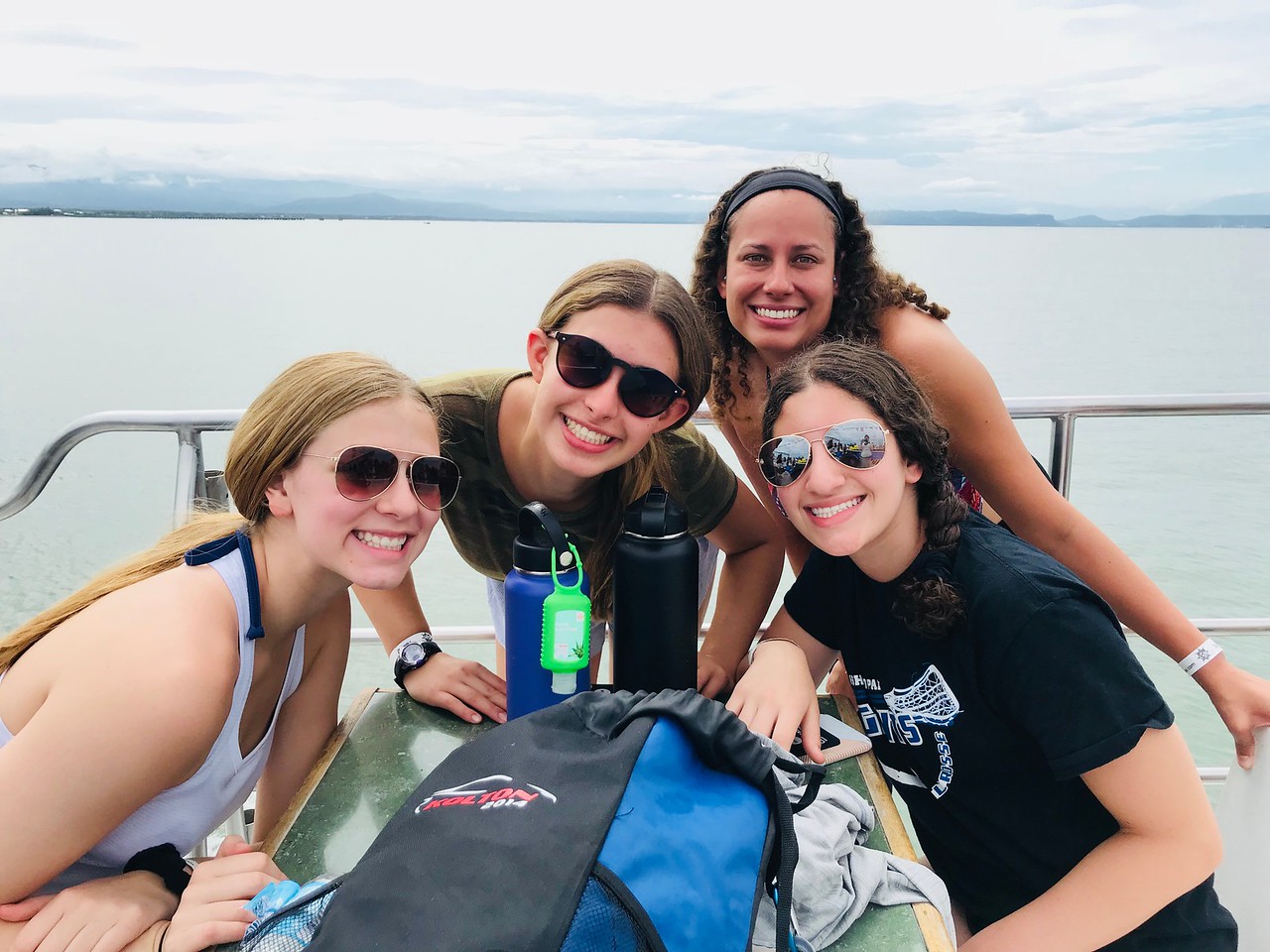 Our trip is off to an amazing start in this beautiful country. We arrived in Costa Rica on Wednesday afternoon and spent the day getting to know our fellow trip members and staff through games and fun activities. By the end of the night we were already starting to feel like one big family! We also shared our first dinner together at a local restaurant where we enjoyed sampling the authentic options like chicken, rice, beans and vegetables. At the end of dinner, one trip member proudly stood up and toasted the group for a great first day together and to an amazing summer!
Yesterday, we started off the morning by introducing our trip's empowering morning song, Girl on Fire. After, we took a catamaran cruise where we had a blast dancing to authentic Costa Rican music. We also enjoyed fresh fruit, fruit punch, as well as ceviche, a local fish dish. Everyone had a great time relaxing in the pool aboard the boat and taking in the gorgeous views from the deck. When we arrived at the scenic Isla Tortuga, our first activity was snorkeling and we all loved being in the water. We were so lucky because at times schools of blue and yellow fish swam all around us! Next, trip members took turns riding on banana boats, which was unanimously voted the highlight of the day. We ended our fun day in the sun with a cake to celebrate Amanda's 14th birthday!
The next day we woke up ready to begin our first service project! Working with Urbarium, a service partner dedicated to improving public spaces, our project was to beautify a sports field for the local children to appreciate. The girls took turns doing a variety of tasks to clear the field and seating area of weeds and trash. While we were working, everyone loved interacting with the local community members and practicing their Spanish skills! Many of the trip members even spoke to some school children who expressed their immense gratitude for our day's work. At lunch time we took a break to savour a delicious meal freshly cooked by a local baker. The group found today's service work to be a very humbling experience and they shared their excitement to see the progress they will continue to make. The following step will be to clean and begin repainting the field using a design created by a Costa Rican artist.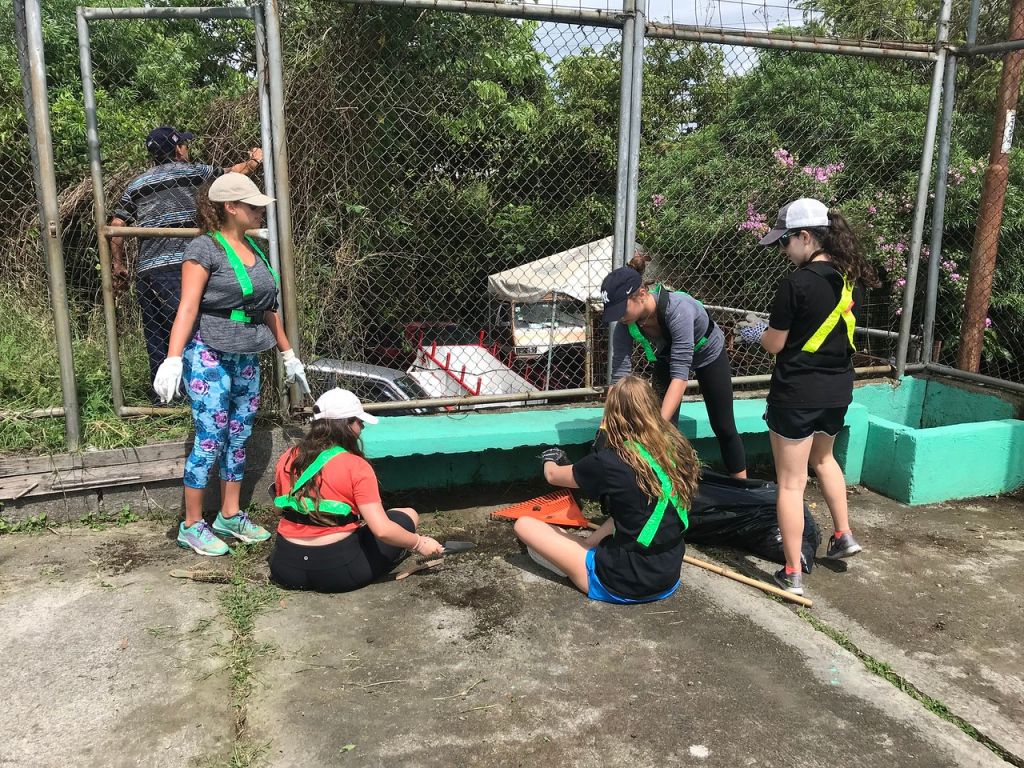 We can't wait to see the impact our work will have in the community! Pura Vida!
The Westcoast Blogger
Do you want to explore and contribute your time in Costa Rica? Learn more about our various service opportunities here!