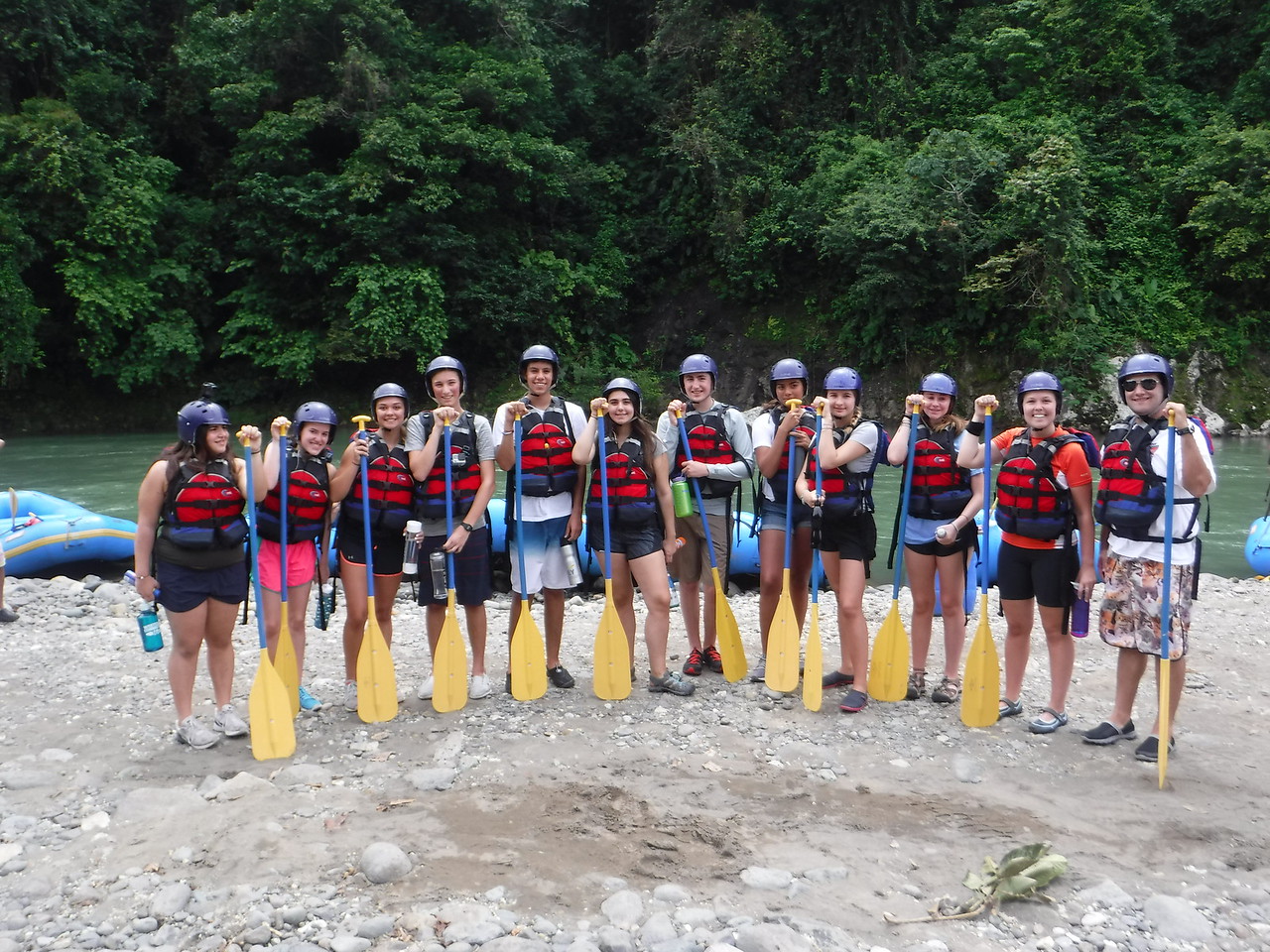 What a wonderful start to our trip featuring adventure and giving back to the Costa Rican community! We jumped right into the adventure aspect on our second day with white water rafting on the Pacuare river. On the scenic drive to rafting, the highway took us through Costa Rica's deepest jungle and national park, Braulio Carrillo. Rafting was an absolute blast, and the group's favorite part was floating down the river between two breathtaking canyons. We rafted 18 miles, starting in one province and ending up in another! At dinner later that evening, everyone was feeling exotic as we sampled a tropical hibiscus drink. And guess what? Everyone enjoyed it! By the end of that day, we couldn't even believe that we'd all met each other only 24 hours prior. We were talking and joking and so comfortable with one another that it felt like we'd all been friends for a long time.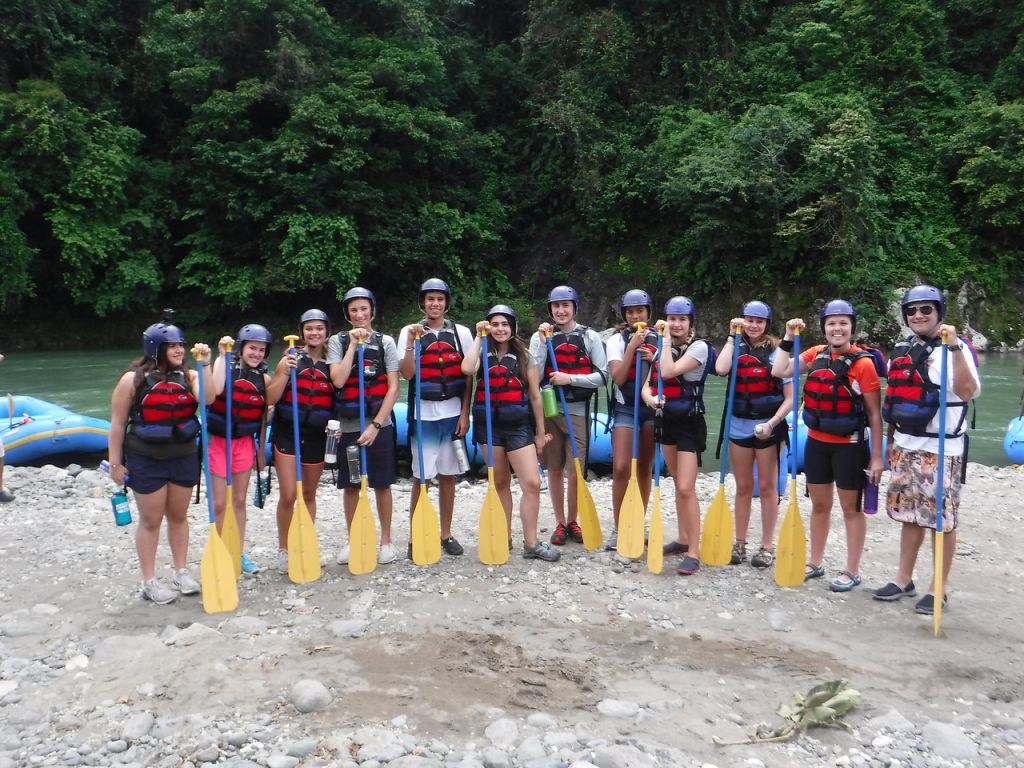 After that, we had our first service experiences. We did some of our service in the village of La Carpio, which is an area affected by poverty. Five homes in the village recently suffered damage, so we helped the village members rebuild them. We moved cinder blocks to where they were needed and mixed concrete on the first day there. The second day, we combined the two and started to build a retaining wall. Because the village is built on a steep hill, the houses at the bottom get flooded when it rains (which is every day during rainy season) so the retaining wall will help protect them from further damage. The highlight of working in La Carpio, though, was definitely getting to engage with the local children. We colored, chatted, and laughed with them, and every single one of us left with full hearts.!
We followed up a day of service with dinner at a karaoke restaurant. Trip members did group numbers, duets, and even a few solos! Highlights of the karaoke numbers included Queen's 'Bohemian Rhapsody', Justin Beiber's 'Despacito', and Enrique Iglesias's 'Bailando'.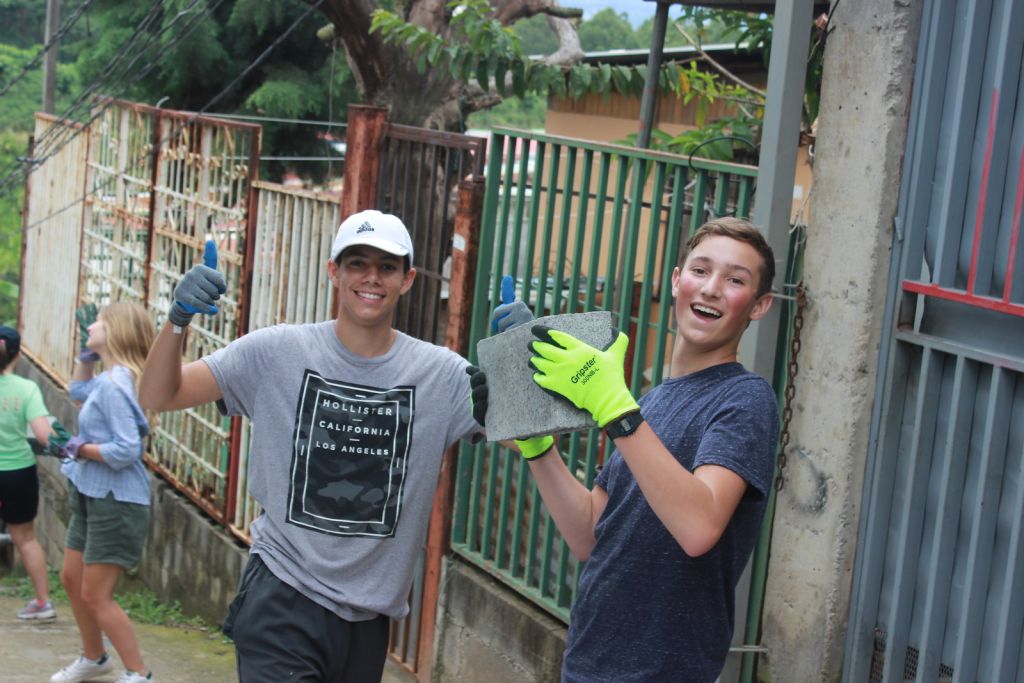 Our first of three days of service with Habitat for Humanity began in San Isidro del General and we were split up into two groups. One group laid a dirt foundation at a home so that concrete could be poured in, and the other prepared the ground and cut wood beams to be used for further construction during the days that would follow. The two groups will switch roles tomorrow so that everyone experiences both areas of the Habitat for Humanity site.
All in all, the first week has been a blast. Trip members are loving the amenities at our current hotel, which has a hot tub, two pools, tennis courts, fitness center, pool table, and an open grassy area for sports. We've tasted new foods and drinks, given back to Costa Rican communities, and had fun getting to know one another pretty well. We are all looking forward to the remainder of the trip – especially the future opportunities to interact with more local children.
Until Next Time,
The Westcoast Blogger
If this adventure sounds like something you'd like to be a part of, check out our 28-day Costa Rican community service program!