This week kicked off with amazing activities that allowed us to break the ice so everyone could get to know one another. You name it, we did it! For starters, we took over Boulder's bowling alley for some friendly competition between lanes.The fun continued when our group had the opportunity to visit Boulder's Pearl Street, where we got to enjoy a game of people hunting while taking in all the street performers along the street. The excitement didn't stop as trip members then laced their skates on a rink in Colorado where we had the chance to show off our skills in an environment that promoted good tunes and good times! Many of us hadn't skated in a long time but that didn't stop trip members such as Justin from getting on the ice and proving that his skills had not gone anywhere. It was truly amazing to watch trip member's faces light up as they came together to help each other balance and created a human chain of skaters!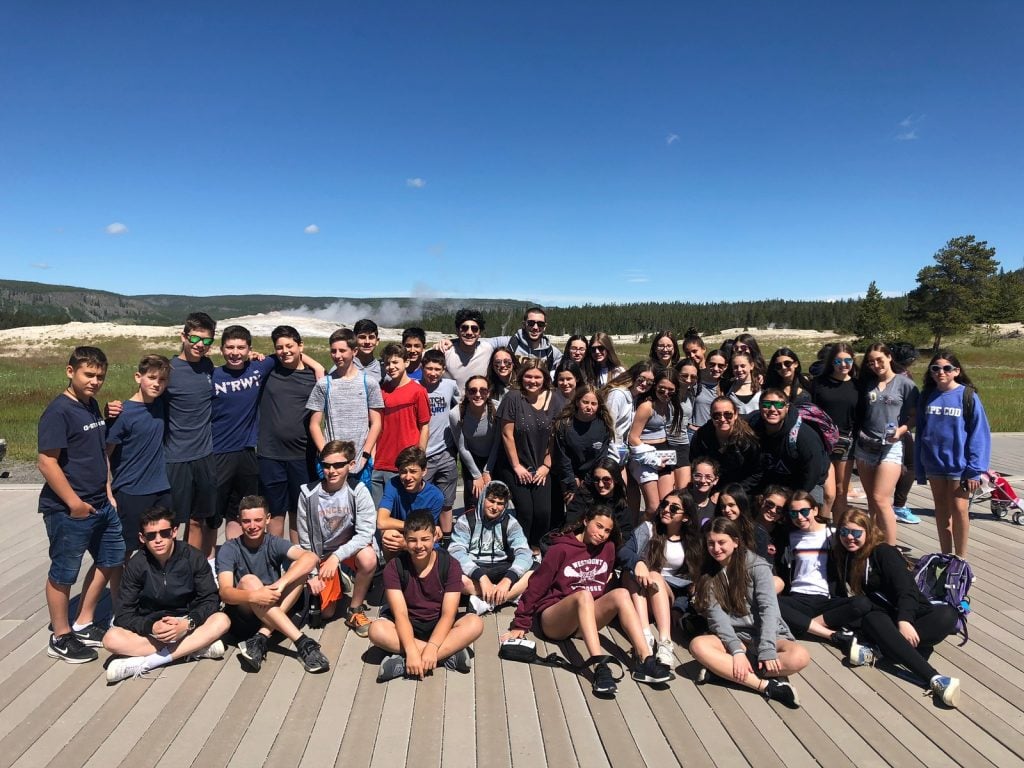 Afterwards, we made our way to Yellowstone National Park, where we spotted bulls, bears and elk, from our bus. However, the greatest view was provided by Old Faithful's natural eruption and incredible thermal pools that left trip members with many pictures sure to last. The sight were so breathtaking that we returned after the boardwalk with Emily, Natalie and other trip members, so they could take additional pictures of this natural geyser.
After Yellowstone we headed to Salt Lake City's campground, and on our way our group shared our love for music with an awesome game called "Name that Tune". Max, Gavin and some other trip members won a delicious prize for showing us their extensive music knowledge. This was followed by other epic games during our travels, that included a battle of the sexes. The girls successfully described who the Dream Team was, while the boys tried to keep up by explaining the works of cosmetics and, in the end, the ladies reigned victorious.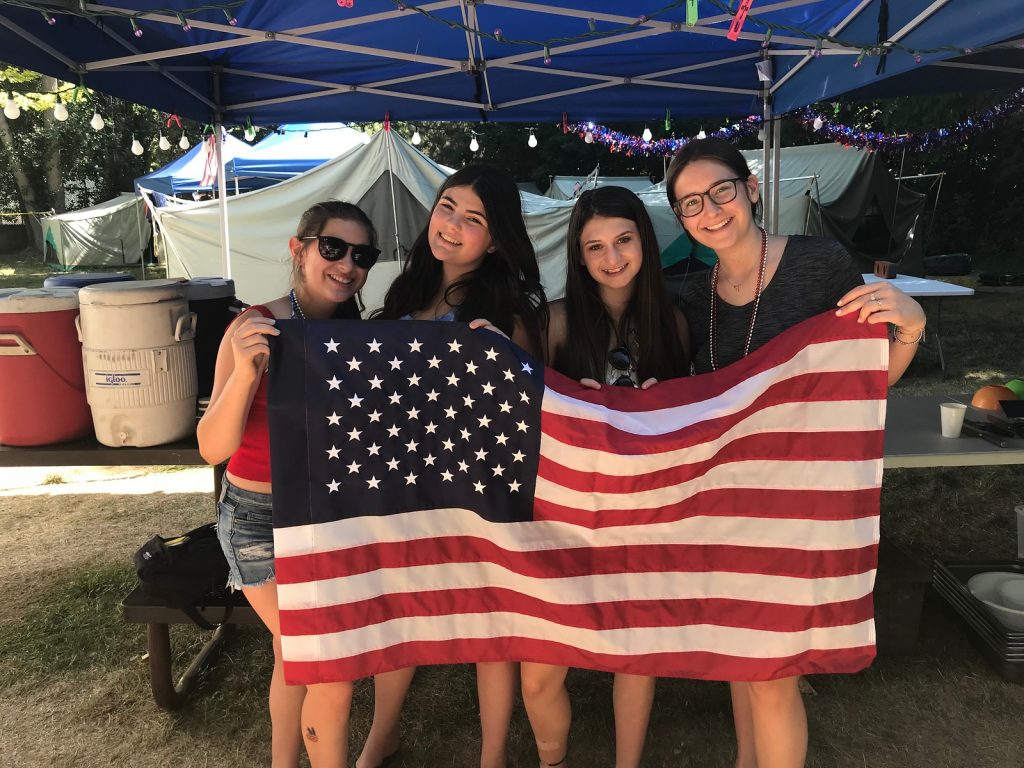 The fun continued at the Lagoon Campground and our activities will be forever remembered on a Fourth of July filled with sunlight and smiles! Some trip members braved exciting rides at the Lagoon Amusement Park and came back with the tingling sensation of a new ride conquered. A big shout out to Jacob and Hannah who barely flinched and took on various rides with no hesitation.
Now we're off to Lake Tahoe for more beautiful sights and exciting camping experiences. California, here we come!
The Westcoast Blogger
Seeking new sights under the sun? See our 28-day California Extravaganza!