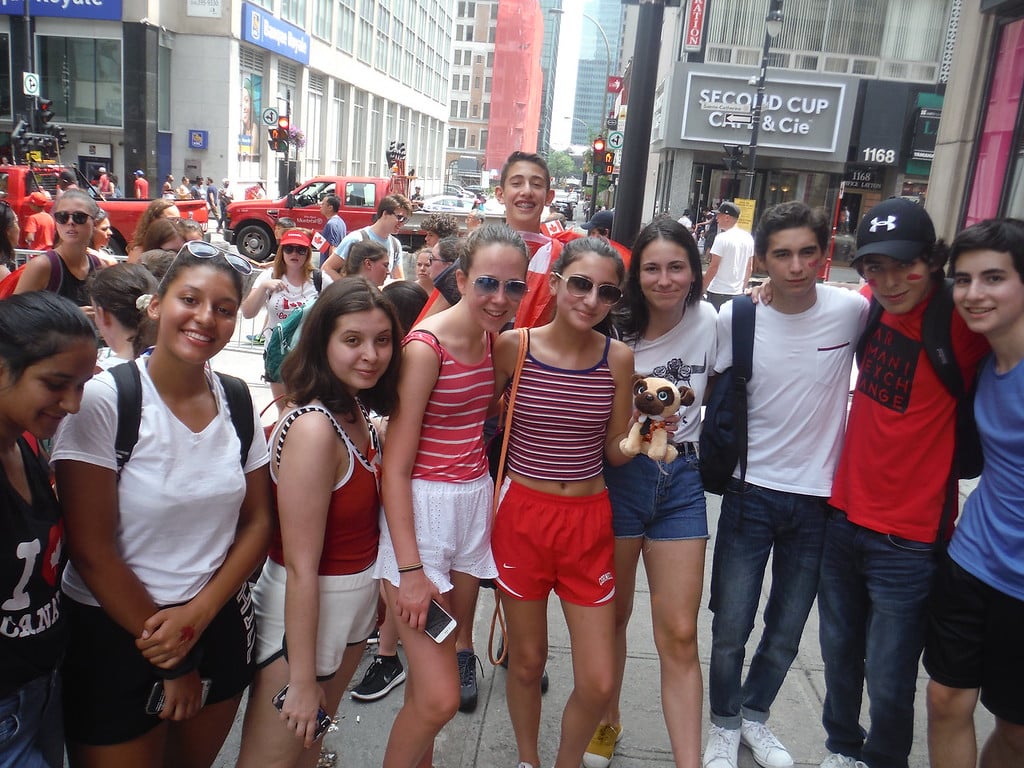 Bonjour from Montréal! What an amazing start to our program, which kicked off with a fun first evening bowling with new friends and roommates.
The following morning, many of our program members chose to try Tim Horton's breakfast for the first time. Timbits are a definite new favourite amongst the group!  We had an absolute blast at the Canada Day parade on Saint-Catherine St, where a few of our program members decided to join the celebration and walk with the parade, decked out in red and white. Afterwards, we moved on to the old port of Montréal where we went jet boating. The drenching experience was described as "suspenseful and exhilarating" by some of our members! What an amazing activity on a hot summer's day.
In the cobblestone streets of the old city we split up into groups and began a picture scavenger hunt. Some of our members proposed to strangers, served food at restaurants, danced and sang in the streets and posed for the funniest photos they could think of.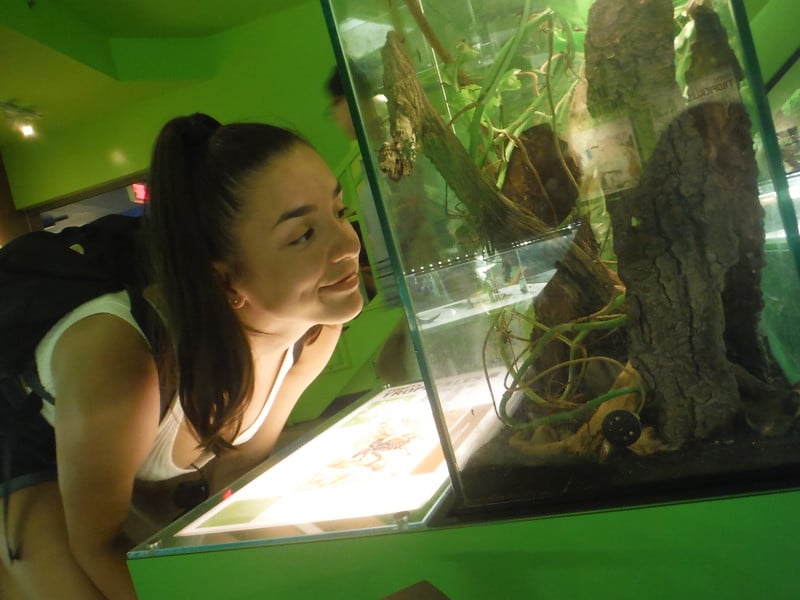 We fell in love with a pet Iguana named Ramona, and many of us took photos and got to pet her before we went off to dinner. After dinner we walked through the charming and picturesque streets of old Montréal with ice cream and lemonade in hand, and ended the night watching the fireworks over the river.
Over the past couple days we have officially become masters of the local metro system as we visited the Insectarium and the Botanical Gardens. We also had the chance to check out the Planetarium, which was out of this world! Our program members enjoyed walking through the beautiful garden where it was lovely just to lay back on the beanbag chairs and watch the universe unfold above us.
Au revoir!
The Westcoast Blogger
Feel like learning a little French and getting a taste of what college will be like? Check out our full 14-day or 21-day Pre-College Enrichment Montreal trip.