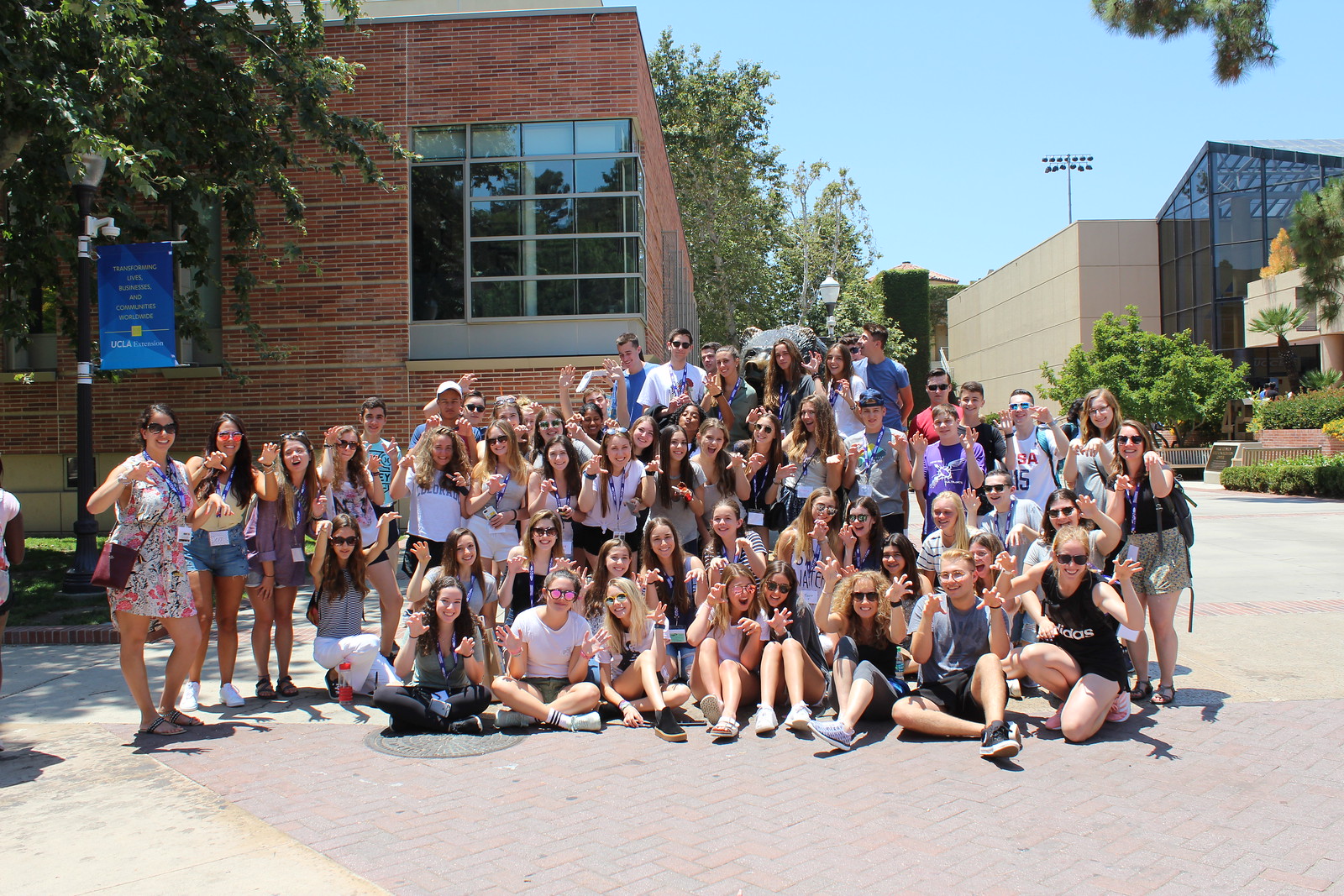 New friends, new world. While getting comfortable in a new place can sometimes take time, our group made easy work of it. Students arrived from North America, South America, and Europe on Saturday. Our first day had us moving into the Delta Terrace residence halls of UCLA, and wiping the Westwood Target clean of fleece blankets and other goods needed to set up our homes for the next few weeks. However, nothing really cemented the campus as home quite like watching these teens put on an impromptu rehearsal of High School Musical in front of the dorm.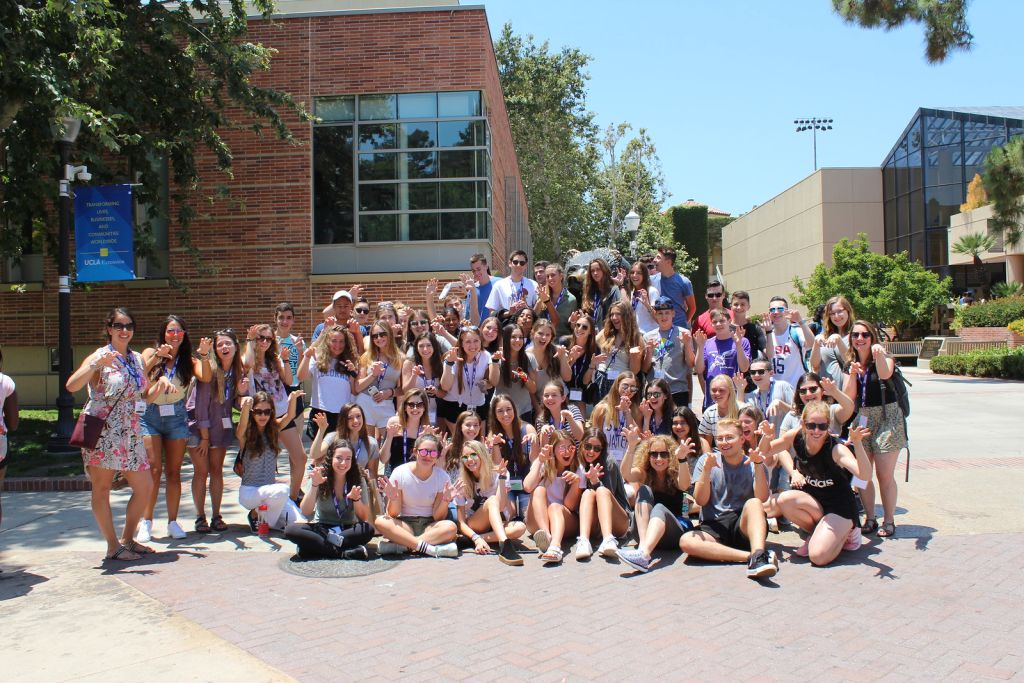 Sunday's big events were a Westwood Village scavenger hunt and bowling at Pinz. It's easy to put your best foot forward while everyone's rockin' their most creative socks, and showing off their bowling skills. Students had a blast, struck down pins and danced to the music!
On Monday, we hit the ground running with our introductory day of classes. Full day programs included Film at the New York Film Academy, where students learned about directing and learned that they would each direct a two-minute short film; Community Service at the Boys and Girls Club, where they met the children who they'll be working with; the Seventeen Fashion Experience, where they got to go behind the scenes of the trend-setting magazine; and Popular Mechanics, where the editor-in-chief gave a tour of his personal workshop.
The rest of the program was split into morning and afternoon classes. During morning classes, we dug into different schools of thought in Introduction to Psychology, the origins of new and successful businesses in Introduction to Entrepreneurship, and what they envision for their future in College Prep. After a lunch break, afternoon classes were Photography, Surfing lessons at Santa Monica beach, Community Service, and another session of College Prep as well as SAT prep.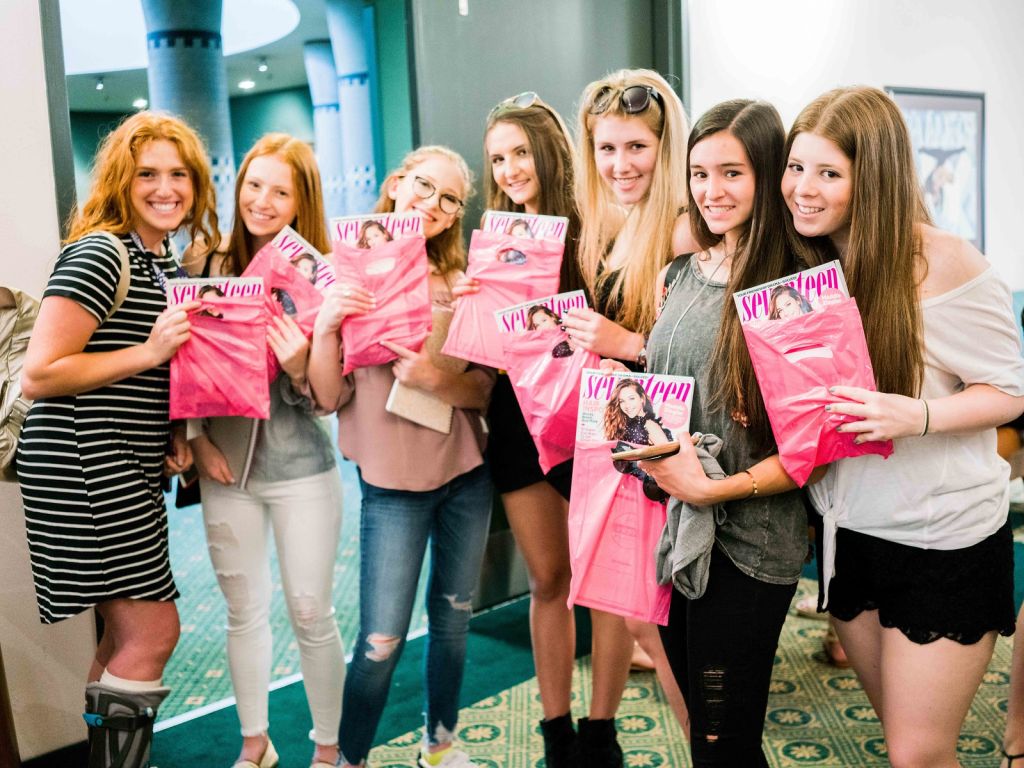 Students looked up at the Hollywood sign in awe as they weaved through the street performers on Hollywood Boulevard on Monday evening. They got to choose from a wide and tasty variety of restaurants and see the handprints and stars at Mann's Chinese theatre. Jessica D and Chloe B also got a birthday surprise when a giant cupcake appeared alongside their classic birthday serenade!
On the 4th of July, we enjoyed a morning of swimming, volleyball and frisbee, and took group pictures in red, white, and blue gear! After that, we enjoyed fish tacos, NYC-style pizza, and ice cream just a short walk away. We screamed "USA" as loud as we could while root-root-rooting for the Dodgers as they beat the Diamondbacks, and finished Independence Day with fireworks at the stadium.
In only four days, classes have begun, new friendships have been made, and everyone has settled in nicely. Although it seems like we've been here together for weeks, these teens have just begun an unforgettable experience that will be remembered for the rest of their lives.
Until Next Time,
The Westcoast Blogger

Do you want to learn, prepare yourself for college, and have fun at the same time? Check out our 14-day, 21-day, and 28-day pre-college enrichment programs.