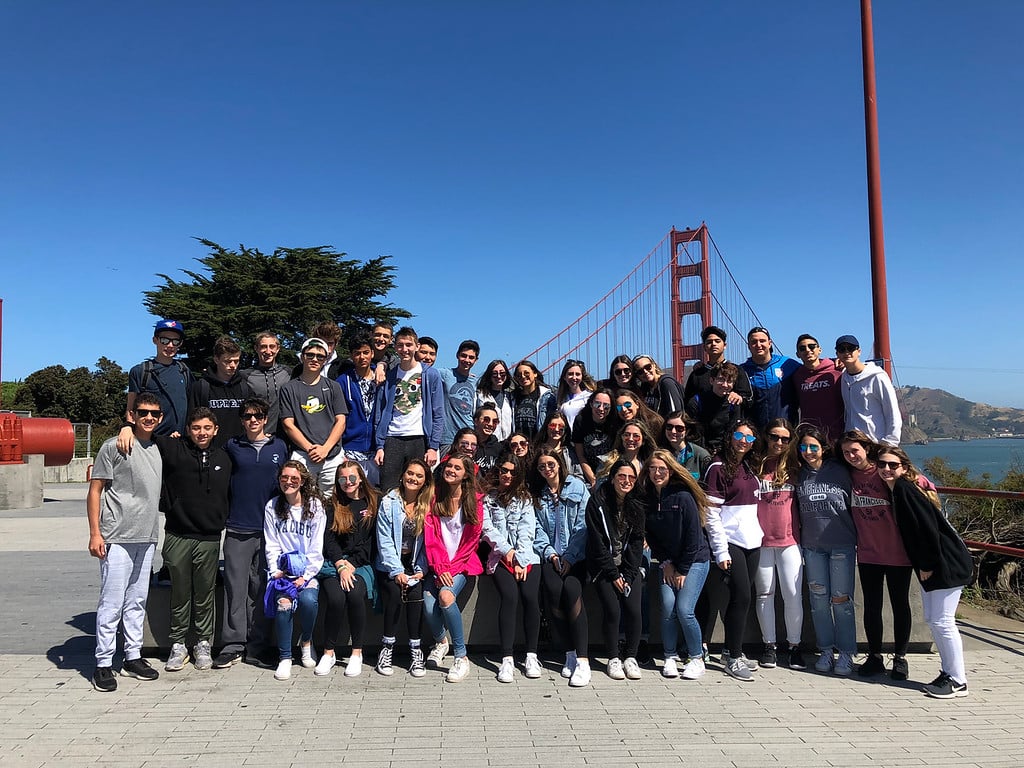 We've all been having an incredible summer, not only seeing amazing sights, but also creating memories and friends we will never forget! Starting in San Francisco, California our group quickly bonded and became one big family. There were so many interesting things in the city we were fortunate enough to do, but  riding the cable car was definitely a favorite. As we navigated our way through the streets, we enjoyed seeing all the colorful San Francisco townhouses. We played the "trade up" game where each team started with a pen and exchanged it for better items. One of those items brought back by a group was a fluffy unicorn that we named Alfred, who now sits at the front of our bus and travels with us wherever we go!
While visiting Alcatraz we took an audio tour and learned many interesting facts about the federal prison history dating back 55 years. Trip members were able to go inside the prison cells, which only helped bring the learning to life! While walking from Pier 39 to Ghirardelli Square we stopped to watch a street performer do an impressive balancing act. Afterwards, we all had a great time at the baseball game where the home team, the San Francisco Giants won!
On our way to Lake Tahoe we went white water rafting, which was incredible! We floated down the river and got to take a dip in the water to refresh ourselves in the beautiful California sun. Our group also loved learning about the different species of wildlife spotted along the river.
Going camping in Tahoe and Ventura was an adventure for everyone. There were tons of new experiences, great bonding opportunities and a wonderful opportunity to enjoy nature. We looked up at the sparkling stars as we celebrated Kaitlyn's, as well as Canada's, birthday! In addition to our time at the beach, we also had the chance to water ski, tube and ride the sunset cruise. On our way to Ventura Beach everyone was ecstatic to spot several dolphins frolicking in the water!
The facilities at UCLA are awesome and the campus is bigger than any of us could have imagined. We got a sneak peak of what it's like to live in a college residence on campus. Our visit to Venice Beach was filled with eclectic people watching and the murals and street performers impressed us all. Later we attended an Improv Comedy show and some trip members laughed until they cried listening to the comedian's jokes, including such relevant topics as being a teenager and traveling.
We all had an amazing time exploring fun-filled Universal Studios and Disneyland with our new friends! At Disney we watched a fantastic fireworks display over Cinderella's castle, making our evening absolutely magical! At Universal Studios we enjoyed the backlot tour where we got to see where many of our favorite movies were filmed. Some trip members made it a goal to go on every ride, while others enjoyed walking around the Wizarding World of Harry Potter. We celebrated the Fourth of July with a dinner at the Hard Rock Café and our group proudly got the entire restaurant to join us in singing the holiday-appropriate song "Firework" by Katy Perry. Some of our servers were even dancing and doing flips!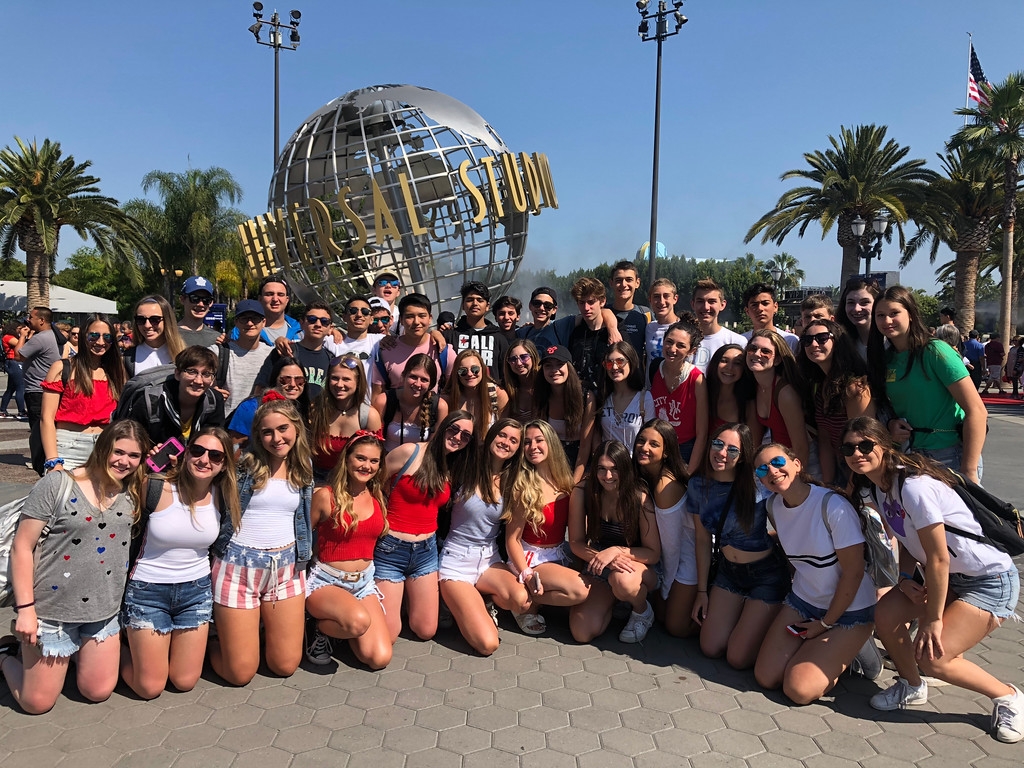 The next day, it was clear that surfing in San Diego was a big hit, with many trip members saying it was their "best day!" We enjoyed eating lunch on the beach and cheering on our friends as they successfully got up on their boards, catching some great waves.
Whoever said everything's bigger in Texas, clearly has not been to Las Vegas! The buildings and attractions are larger than life, like our hotel being shaped like a pyramid! The rides at The Stratosphere let us enjoy the view and a thrill at the same time!
The next morning, we were impressed by Zion National Park's breathtaking beauty, and while hiking learned about the layers of sediment and the iron colored soil.
For some friendly competition our color war games began on the way to Bryce Canyon! The red and blue teams participated in competitions like pass up and song contests! Bryce Canyon was also incredible, as we saw all of the rock formations and the view went on for miles and miles. Afterwards we visited Coral Pink Sand Dunes State Park to run in this giant sandbox and play more games.
We all love California so much!
The Westcoast Blogger!
Ready to take on California? Check out our 14-day and 21-day itinerary!