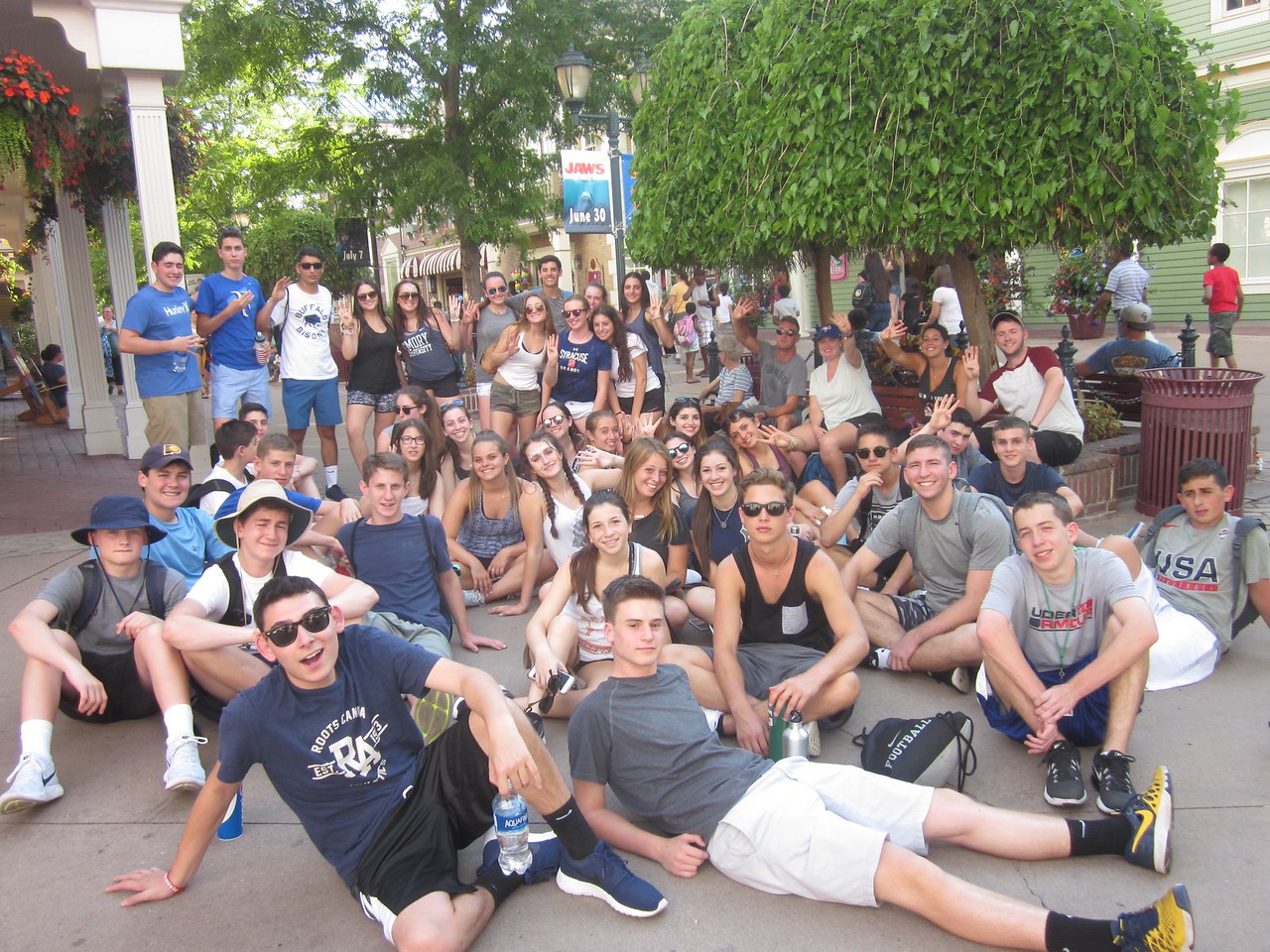 Wow! It has truly been an amazing start for the Westcoast Connection Cali4nia Extravaganza! Once we arrived at the University of Colorado in Boulder, we worked on getting to know one another's names and a little bit about our new family. We then enjoyed a delicious meal at The Sink in Boulder right near the campus and ended our night by going bowling!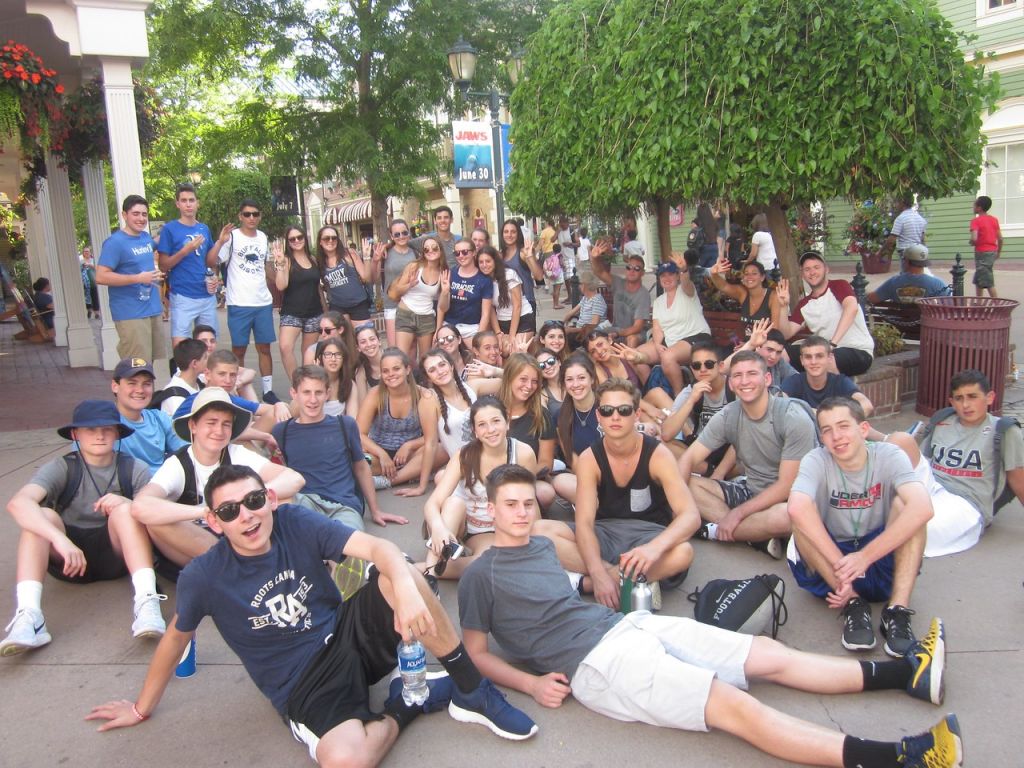 At Pearl Street, we went on a photo scavenger hunt which included taking a picture of people with purple socks, a video of someone counting to ten in French, and then thirteen other tasks to complete! After that, we headed to Six Flags, aka Elitch Gardens! We enjoyed Dippin' Dots, carnival games, some wild rides, and everything else it had to offer! We grabbed dinner there and made our way to Trampoline Street. We enjoyed racing on trampolines, playing basketball and dodgeball on them.
After an eventful day, we woke up bright and early destined for our next destination: Jackson Hole, Wyoming. On the bus, we played a variety of games including 'would you rather' and 'two truths and a lie' so that everyone could get to know each other better. The ride was filled with laughter and everyone had a great time. At Artisan Pizza and Italian Kitchen, we enjoyed a delicious buffet that some members loved so much they said that they have to come back one day.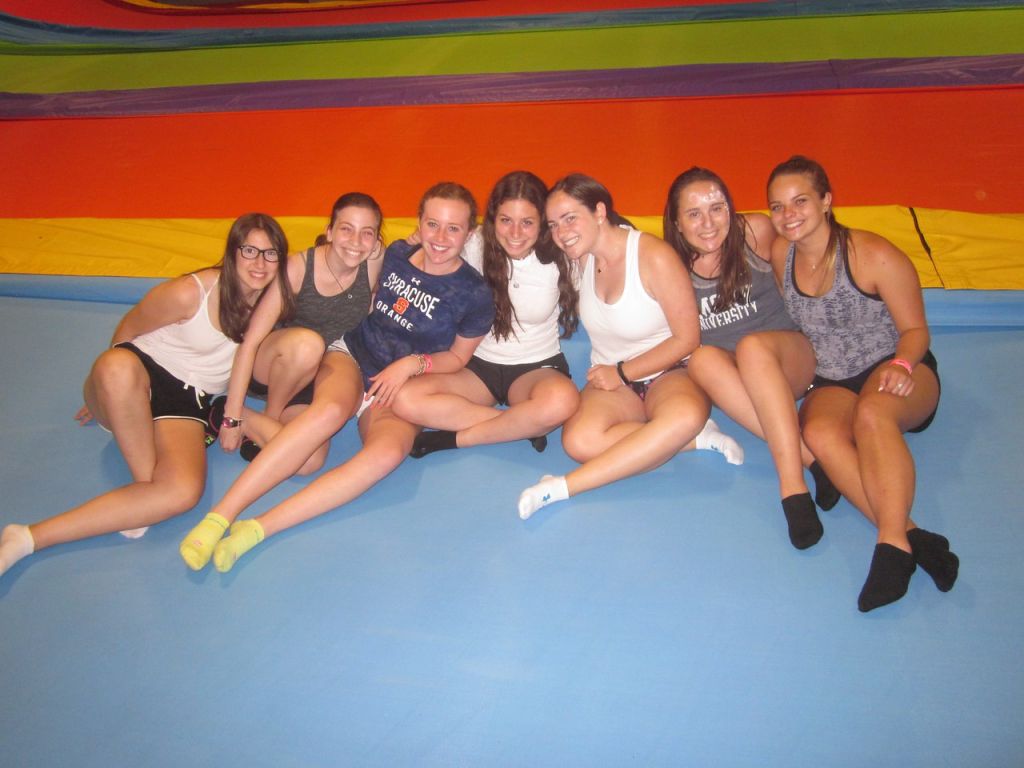 The next morning, we woke up and headed to Yellowstone. We drove through Teton National Park and took in some incredible views. While driving through, we did a scavenger hunt and were on the lookout for certain things (like various wildlife) while everyone broke out in song with our "Throwback Thursday playlist". We made our own subs and shopped around for souvenirs before heading to the boardwalk, where we saw many other geysers and different landforms and of course saw Old Faithful erupt! A few of us compared the different landforms to what we could imagine different planets looking like. For example, we thought that the red-and-orange colored ground reminded us of Mars. After discovering our solar system, we went to Miller Park, where everyone had fun playing frisbee, basketball, and enjoying the outdoors.
To finish off our amazing day, we headed to the Alpine Slide Snow King Resort. We went down the mountain as the sun was setting, which was truly magnificent and allowed for us to take great group pictures when everyone was finishing up.
On day five we got ready for our white water rafting adventure on Snake River. We rafted through level three and level four waters and got splashed along the way, loving every second of it. Our trip has not stopped talking about the rafting and will reflect once more during our nightly "Top Ten" countdown of the evening, which highlights the top ten moments of each day.
Until Next Time,
The Westcoast Blogger
Interested in experiencing  your own California teen tour? Learn more about booking one of our middle-school or high-school Westcoast Connection California Extravaganza trips.