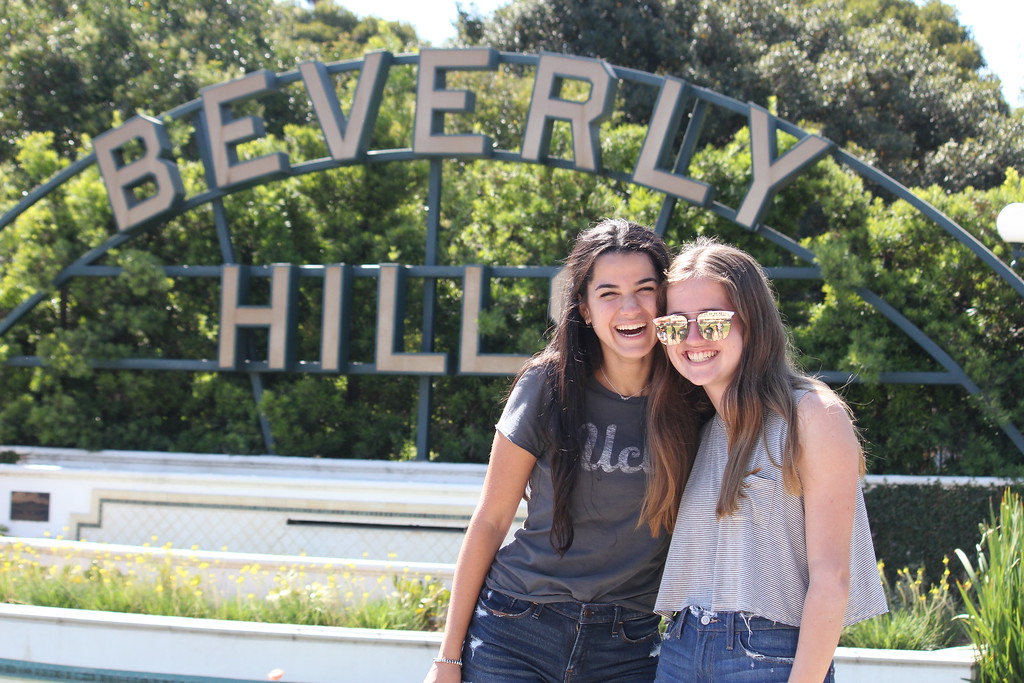 Our time in San Diego, California was amazing, especially as we learned how to ride the waves at Moonlight Beach . Walking around the beautiful Seaport Village and Liberty Public Market areas truly had us appreciating the beauty and great food that San Diego has to offer! We began our day at the San Diego Zoo with a group photo and games. Upon entering, we took a tour and learned many new things about all the different types of animals, including the tortoise, the oldest animal in the zoo and that female elephants are the most dominant due to their old age. Walking around the zoo gave us the unique opportunity to get an up-close look at lions, bears, monkeys, and much more! We spent our evenings playing fun bonding activities and games, which brought out a little friendly competition, including bowling and laser tag.
On our way to Los Angeles, the whole bus was thoroughly entertained throughout the ride by our talented trip member's mini concerts. A rendition of the song 'All of You' by John Legend was the closing act as we arrived at the UCLA campus.
We marked the 6th day of our trip by spending it at the movie capital of the world: Universal Studios! Between touring classic movie sets and going on thrill-seeking rides like Jurassic Park, we experienced it all. Our day began with a behind the scenes tour of the production lot that took us through some famous T.V and movie sets, such as Fast and the Furious and Big Fat Liar. There were also amazing stimulations that really had us experiencing what it felt like to be in one of these amazing movies. We then spent our next day at the most magical place on earth, Disneyland, where we enjoyed an incredible Fourth of July fireworks show. Some of our favorite rides, especially for those with the need for speed, were Space Mountain and Splash Mountain.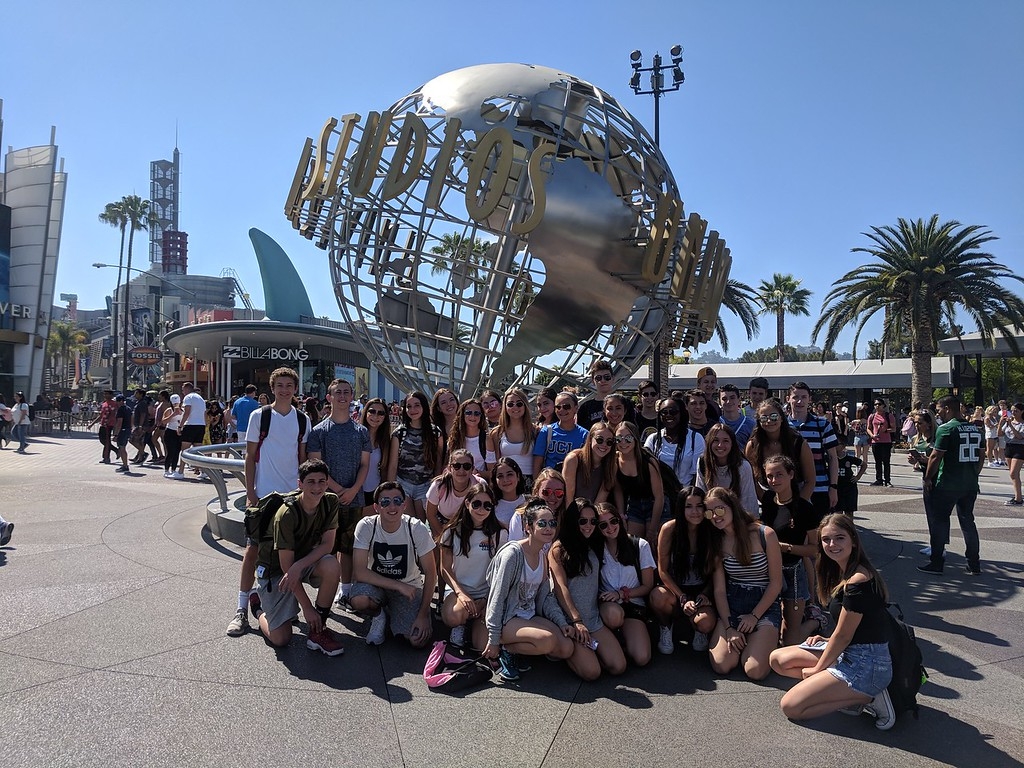 Thus far, L.A. has been fabulous! Between exploring the Hollywood and Highland area and the renown Rodeo drive, we have all been loving the spectacular sights this great city has to offer. Our group also shared a meaningful learning experience at the Museum of Tolerance.
We were able to catch a glimpse of the famous Hollywood sign as we searched for our favorite celebrities' names on the Hollywood Walk of Fame. The Grove was another beautiful area to stroll around and admire the shops, while eating fresh food from the farmers market and various restaurants. One of the highlights of the trip so far was spending an evening at the Hollywood Improv Comedy Club, where the comedians were hilarious and super engaging, even pulling some trip members up on stage!
We're having a blast and cannot wait for what's still to come!
The Westcoast Blogger
Do you want to explore California and ride some awesome roller coasters? Check out our 14-day California Dreaming trip.