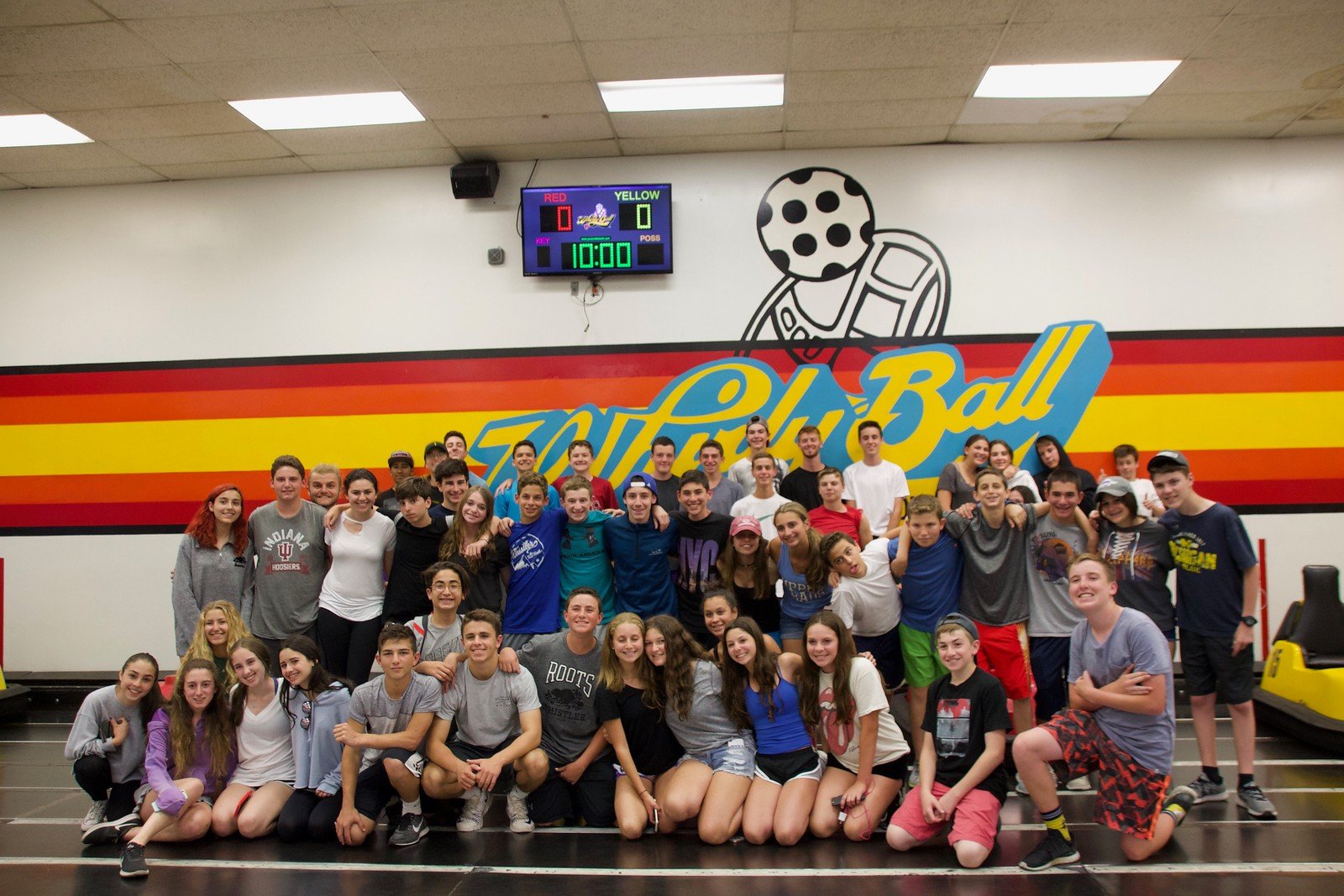 Can you say CANA-DAMN? Because we sure did love our time in this beautiful country. We ate tons of delicacies like timbits and saw some of the nicest views we have seen in our lives! As our travels continue our trip family has been growing closer, even prompting Jeffrey to ask, "Can we please travel again together when we're older?"Our travels in the North started in Calgary, Alberta where we got a taste of college life staying in the dorms at the University of Calgary. Later, we played laser tag and had an absolute BLAST; Sammy won the game with a huge lead! The next day we visited the Olympic Park and even got to test out the bobsleds. In groups of four, we were accompanied by a professional athlete and traveled down at fast speeds through the track!
Beautiful Banff was next, where we were literally stunned at how gorgeous the nature and views were. Our group explored the town and tried "beaver tails" (a delicious baked pastry) and many trip member's first ever poutine (fries with gravy and cheese curds.) Then we canoed across the serene Lake Louise, where the water was calm and Amanda and Reese took excellent pictures of the mountains. Our group also got to try a sip of glacier water at the Columbia Ice Fields, where we were surrounded by snow and ice! More fun was had at Peyto Lake, where there were snow-capped mountains and bright turquoise water.
We continued our trip to the Okanagan Valley, which is in the province of British Columbia. Our bus ride was full of learning interesting facts about each other and telling funny stories. We also sang along to hits by Justin Bieber and Miley Cyrus. Upon arriving at the hotel, the trip members all took advantage of the opportunity to swim, hot tub, workout and play ping pong together. Afterwards, everyone tested their leadership skills and further bonded as a group during the ropes course at Myra Canyon Adventure Park. From fitting our whole team onto a tiny platform, to helping each other climb over walls, we had to work together in order to complete the challenges!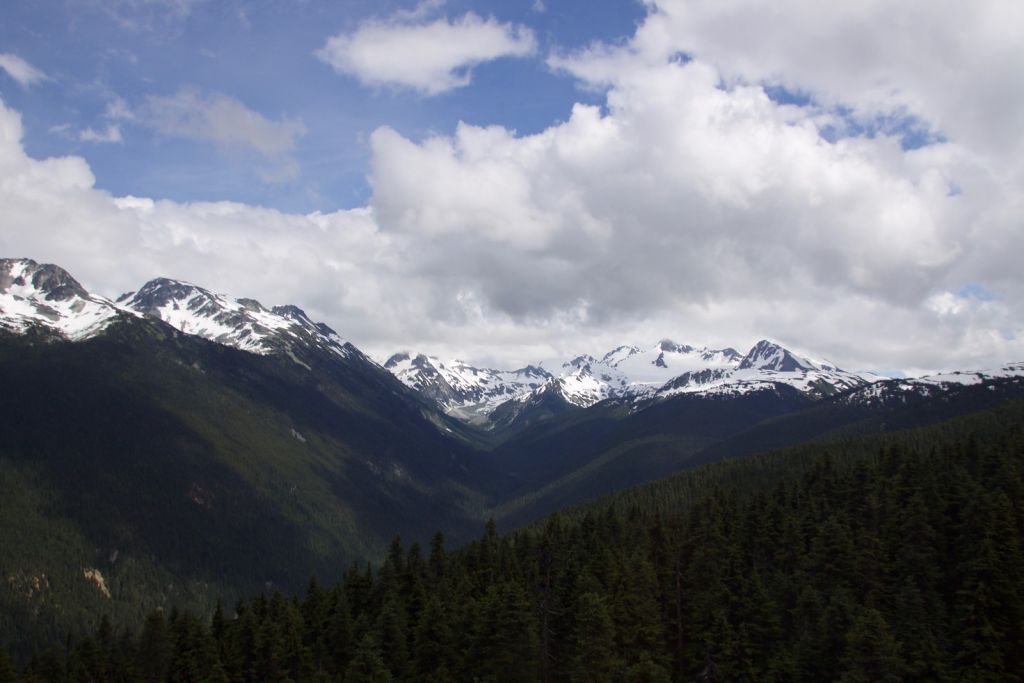 Whistler was just absolutely WOW! We roamed around Whistler village and discovered its many boutiques and restaurants. The next day we got to do one of the coolest things many of us have EVER done-climb the Via Ferrata to the very top of Whistler Mountain! YES, you read right! In small groups, accompanied by guides, we hiked through snow, climbed up ladders and pulled ourselves up rocks to the absolute peak of the mountain. Skylar said, "It was one of the coolest things I've ever got to do, it was seriously the experience of a lifetime and I probably would never have had the opportunity to do this if I wasn't on this trip!" As if that wasn't exhilarating enough, we also got to ride the Peak to Peak gondola where we travelled from Whistler to Blackcomb Mountain. Dinner was absolutely delicious at a Westcoast Connection favorite restaurant, where we got to watch the chefs cook our amazing meal in front of us!
Our time in Canada was well spent, and we couldn't have been more excited to head down to Seattle! On our way to the U.S, we stopped in Vancouver to grab lunch on Granville Island. We ate some tasty food from the market, and a few of us spotted an actress we recognized from the show "Once Upon A Time" and took a picture with her! Our first main stop in Seattle was riding to the top of the Space Needle, where the view was breathtaking and some of us got to conquer our fear of heights! Then we visited and explored the Museum of Popular Culture and enjoyed the various exhibits that ranged from horror and fantasy movies, famous musicians, to video games! Chloe and Arielle raved about how much they loved the Marvel exhibit since they are such huge fans. At night we enjoyed pizza, while playing our first ever group game of Whirlyball. Pretty much a hybrid of bumper cars and lacrosse; Whirlyball was absolutely awesome.
We can't wait to keep on making new friends and visiting tons of new places and exciting attractions!
The Westcoast Blogger
Do you want to check out Canada's beauty? Read more about the amazing adventures on our 40-day American Voyageur!