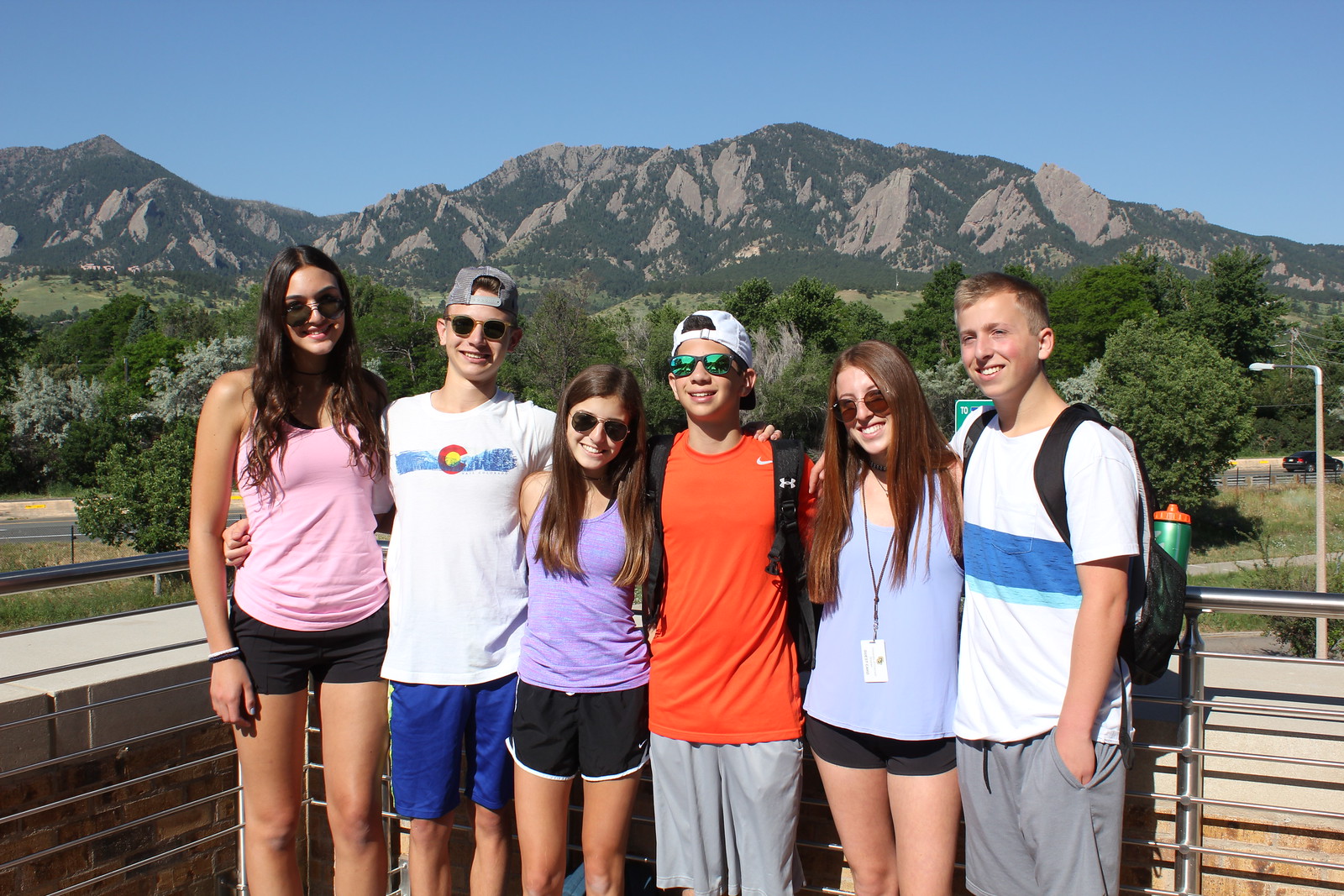 After much anticipation for our California Extravaganza teen tour to begin, the excitement and activities started at full speed on day 1. Trip members greeted one another at the airport with welcoming smiles and open arms, ready for the summer of a lifetime. There were reunions of familiar faces mixed in with new friends, which led to an incredible energy right from the get-go. Chloe's birthday also helped to kick off the festive mood of our trip with everyone chiming in to sing her happy birthday on more than one occasion, cha-cha dancing included.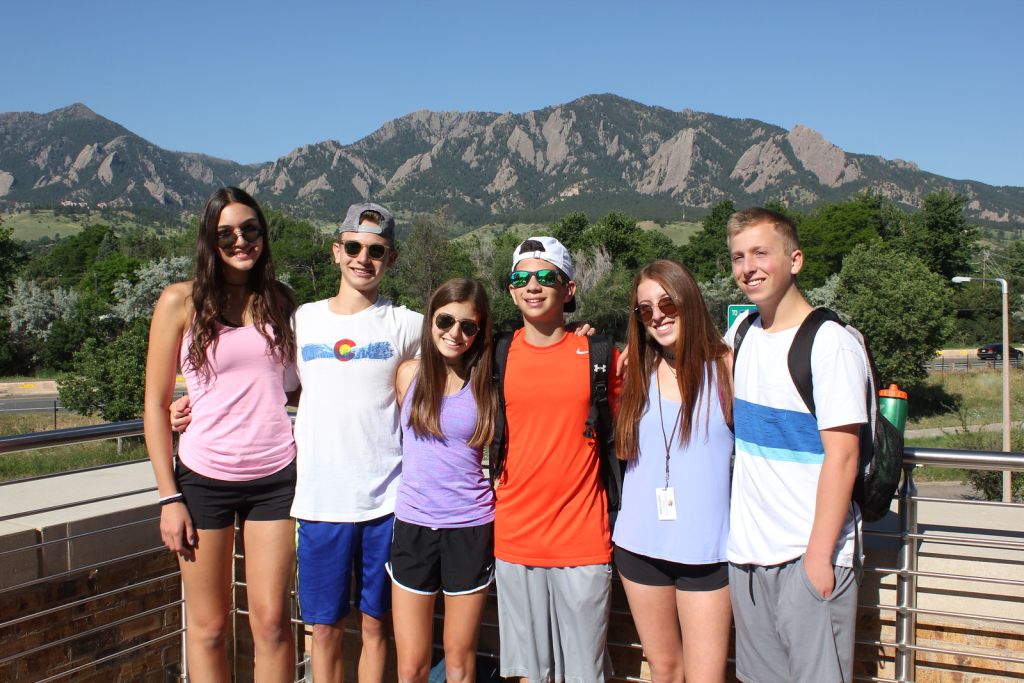 The first stop of our trip was Boulder, Colorado. We all got a taste of college life at our first home at the University of Colorado, Boulder campus. With the sun shining onto the Flatiron Mountains on our drive in, there were many sets of eyes that lit up with the occasional "oh my gosh!" It was the first time many of us had seen something quite as majestic. Our first meal was in the artsy downtown Boulder area at a colorful restaurant in the heart of university student life, followed by a night of bowling and billiards at the student union building. Strikes and spares were had by many as we laughed, took group selfies on the bowling lane, and added our own personal flares to each game.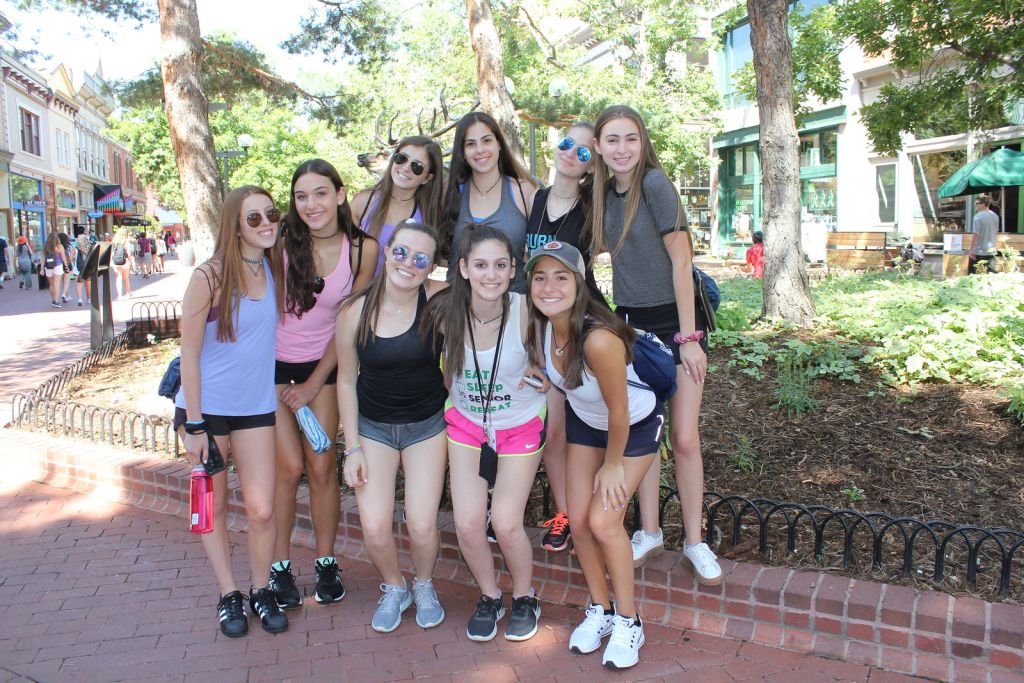 With a delicious breakfast on the dining hall porch overlooking yet another beautiful view of the Flatiron Mountains, we began our second day with a fresh start and many pictures in front of the stunning scenery. The group had an action-packed day filled with team building games on the campus fields, and then we went for some thrill rides and hoops at the theme park. The boys kept winning prizes, basketball after basketball, by showing some of their hoops skills at the free throw kiosk. Other members tried their very first roller coaster with the help of their new friends! And the energy continued at a trampoline park with countless fun-filled games and obstacle courses, as we jumped our hearts out and posed mid-air for the camera. We cheered each other on as each of us rode a mechanical bull, and gave each other pointers on the trampoline dodgeball court.
Next up, we are on our way to Jackson, Wyoming for day 3 of our great adventure. With tunes playing all day and excitement continuously building up as we make our way to the incredible Yellowstone National Park, we can't wait to show you what's coming!
Until Next Time,
The Westcoast Blogger
Interested in experiencing  your own California teen tour? Learn more about booking one of our middle-school or high-school Westcoast Connection California Extravaganza trips.