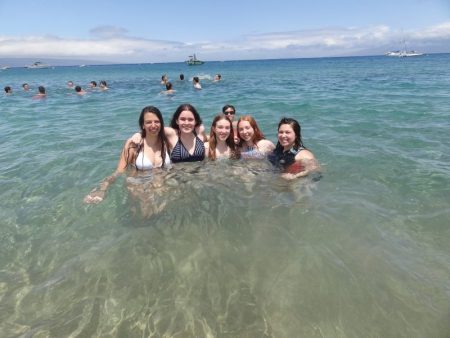 Aloha from Hawaii! Our first week of the trip has flown by and we've really started to feel like a family. Our first day was great, as we spent our time banana boating, swimming and hanging out with our new friends on the beach. We had a great time at the luau, where quite a few of us went on stage for hula lessons. At the end, two of our most talented dancers got chosen to go on stage and shake their hips with a Hawaiian partner. We were all very impressed with their moves!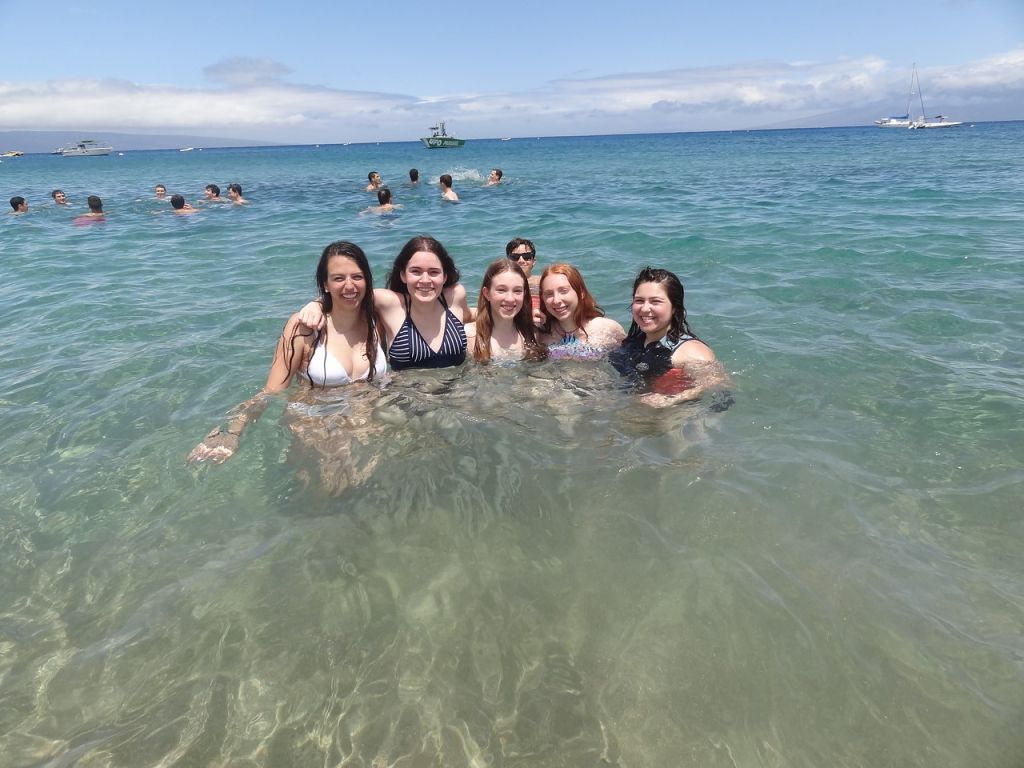 During our time in Maui, many of us had our first shaved ice of the trip, which is a Hawaiian treat similar to snow cones, but much softer and available in many more flavors. We were sad to leave Maui, but could not wait for the fun awaiting us on The Big Island!
After arriving on The Big Island, we eagerly made our way to Volcanoes National Park, where we got to see a volcano that was active for over 100 years. Following this, we walked through a lava tube 15 feet underground, which is different than most other lava tubes as they are normally 30 times deeper. We celebrated the 4th of July as a group by watching fireworks at the Waikoloa Bowl, and many of the trip members showed their American pride by wearing red, white and blue.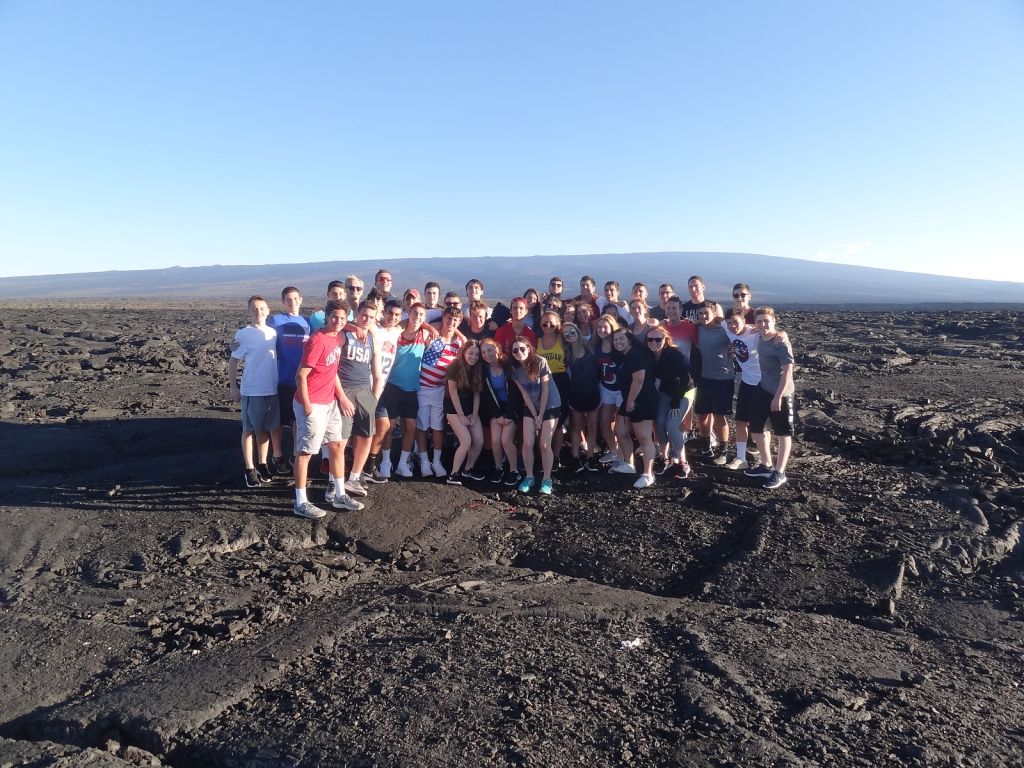 On our final day on The Big Island, we enjoyed the resort facilities and had a great time! From playing catch in the pool, to a variety of other activities in the resort's lagoon, everyone had fun hydrobiking, aqua-tricycling, paddleboarding, kayaking, and even snorkeling to see the wildlife in the lagoon. It's been an amazing first week and we can't wait to see what our next island, Honolulu, has in store for us.
Until Next Time,
The Westcoast Blogger
Have you always wanted to explore the beautiful islands of Hawaii? Check out our 27-day Hawaii and Alaska trip of a lifetime!