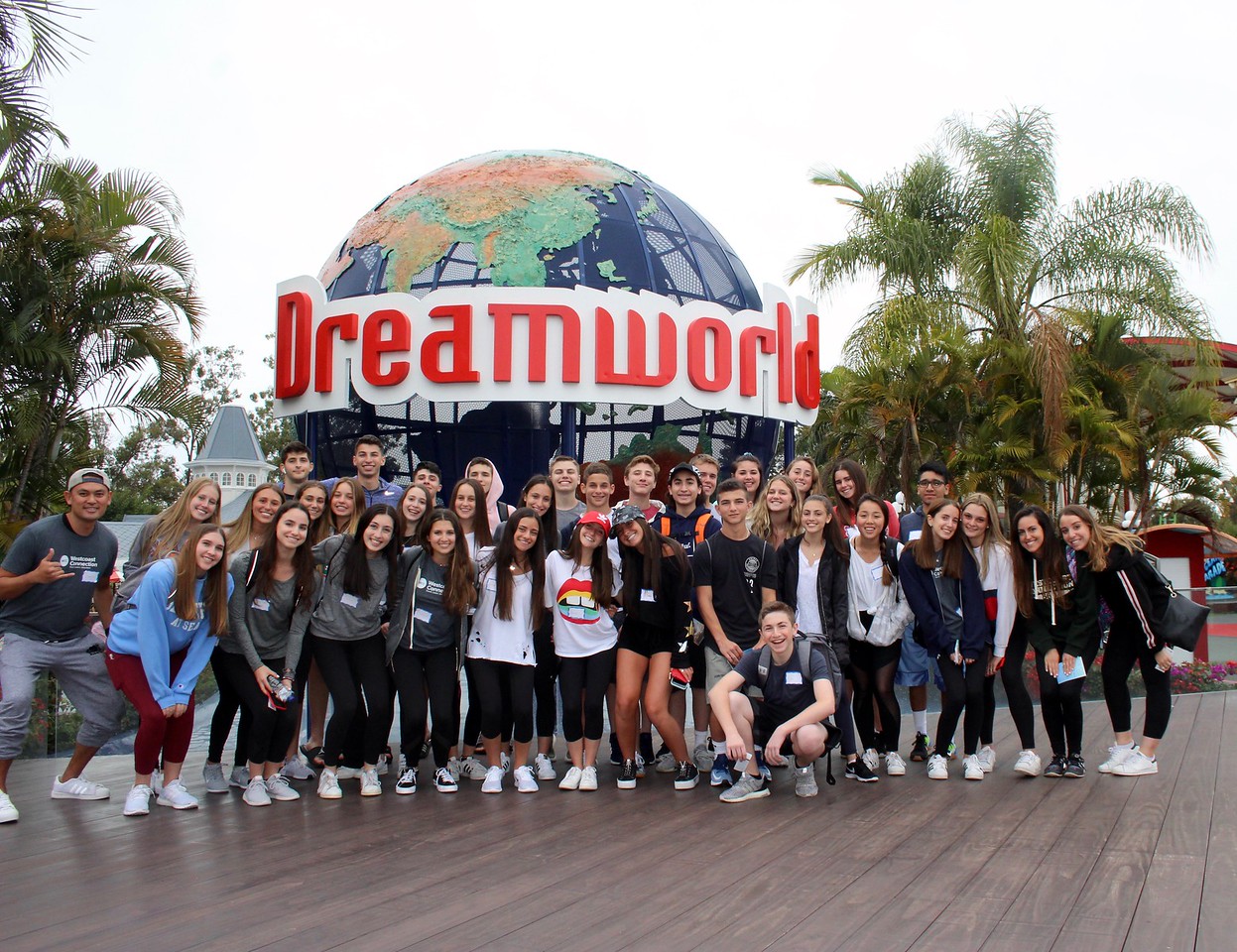 We had a thrilling first week exploring Surfers Paradise and Fraser Island! Our journey began with a double birthday celebration for Dante.  Once as we left the USA and, since we crossed the International Date Line on our way to Australia, once again when we arrived!
As we started our adventure, our group implemented a segment called "Quote of the Day" which began with the following inspiring words: "It's the friends we meet along the way that help us appreciate the journey."
On our first full day in Australia, not only did we spot kangaroos, Emily, Hannah and Dante held a koala at Dreamworld Amusement Park. Sydney and Coco also met animals before we watched  the tigers show off their skills.
Over the next two days, our group loved surfing the waves at Greenmount Beach and taking in the breathtaking views of the turquoise ocean. Jacob and Brandon D. shredded the waves as they quickly learned the meaning of the Aussie term "surfs up" and Samara was rewarded for her persistence!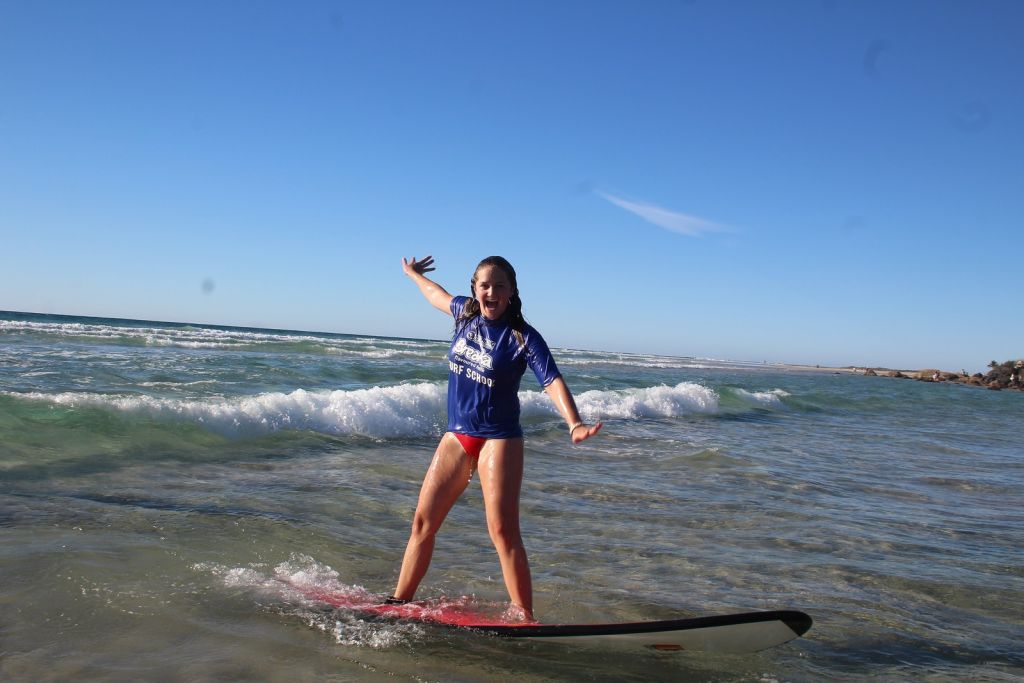 Fast forwarding to our time on Fraser Island, we were greeted by our resort's friendly staff. We started with a Bush Tucker ("Takka") Talk and Taste led by Jermaine, an indigenous resident. Our trip was treated to tasting macadamia nuts, tomato sauce, emu, pepper berries and more! Aaron, Daniel and Brandon W. requested seconds of the homemade pesto with crocodile and fresh kangaroo.
We learned that Fraser Island is a protected World Heritage Listed site due to the large number of dingoes that reside there. Our second day began with a stop at McKenzie Lake, where the water is infused with natural eucalyptus oils and minerals. Sammie exclaimed, "the water was refreshing and my skin was smooth to the touch after entering the crystal-clear water." Our next stop was a picturesque hike through the subtropical rainforest. We shared Melissa's love of hiking, as we all took in the views of the silica trees and flowing creek. Then we boarded our 4WD coach to drive down the 75 mile-long beach for an adventure! We made stops at picturesque spots like Eli Creek and the Pinnacles and spotted several dingoes.
Our time on the island concluded with a serene bonfire on the beach, star-gazing and sharing special memories and our favorite experiences from the trip thus far. Jermaine, one of our rangers, pointed out the Scorpio constellation to the group and several planets including Jupiter and Pluto. A special thank you to Griffin, for feeling so comfortable to share your heartfelt sentiments with the group.
We leave Brisbane as one big happy family!
The Westcoast Blogger
How would you like to catch a few waves? Check out our 27-day Australia Plus Hawaii active teen tour.