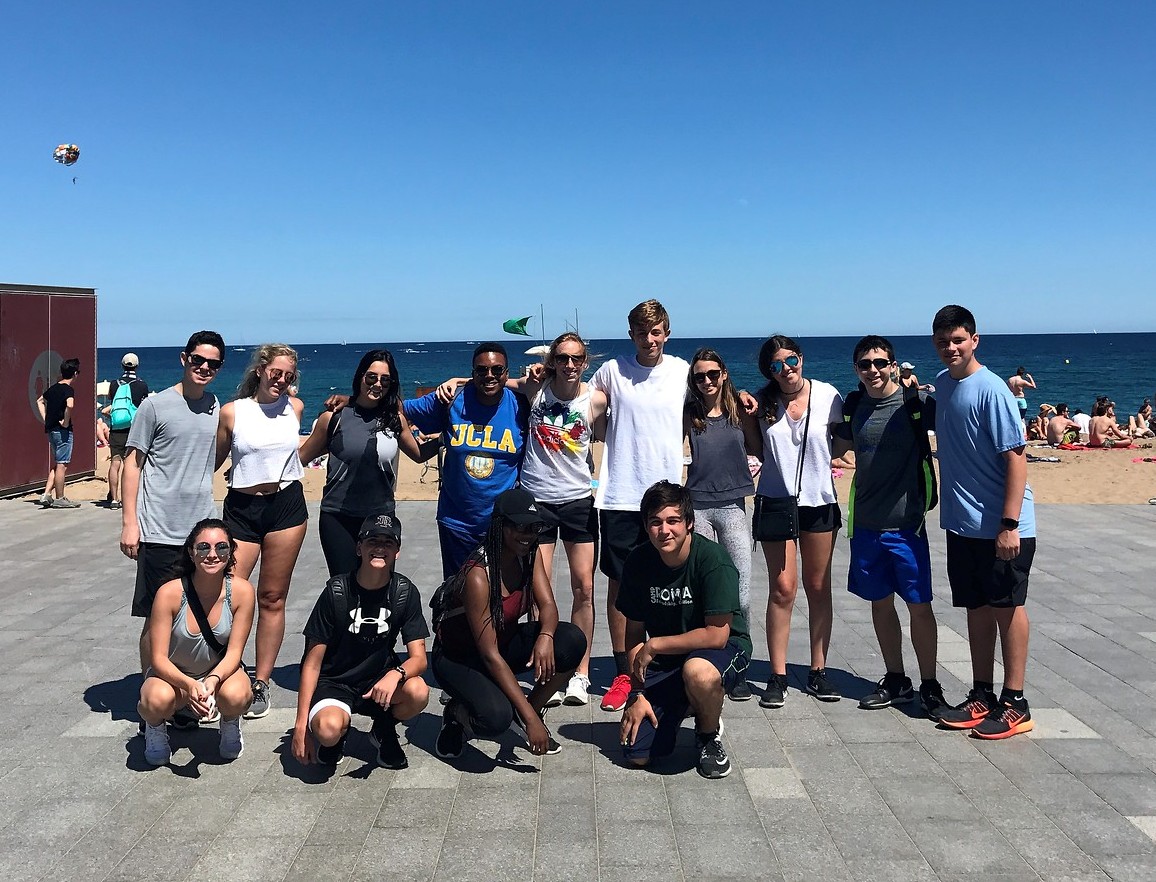 Right now, the trip leaders are sitting in the hallway of our dorms. The students' doors are closed, the noises of showers have stopped, and the conversations in dorm rooms have finally died down. It feels like a normal night  in a college dorm.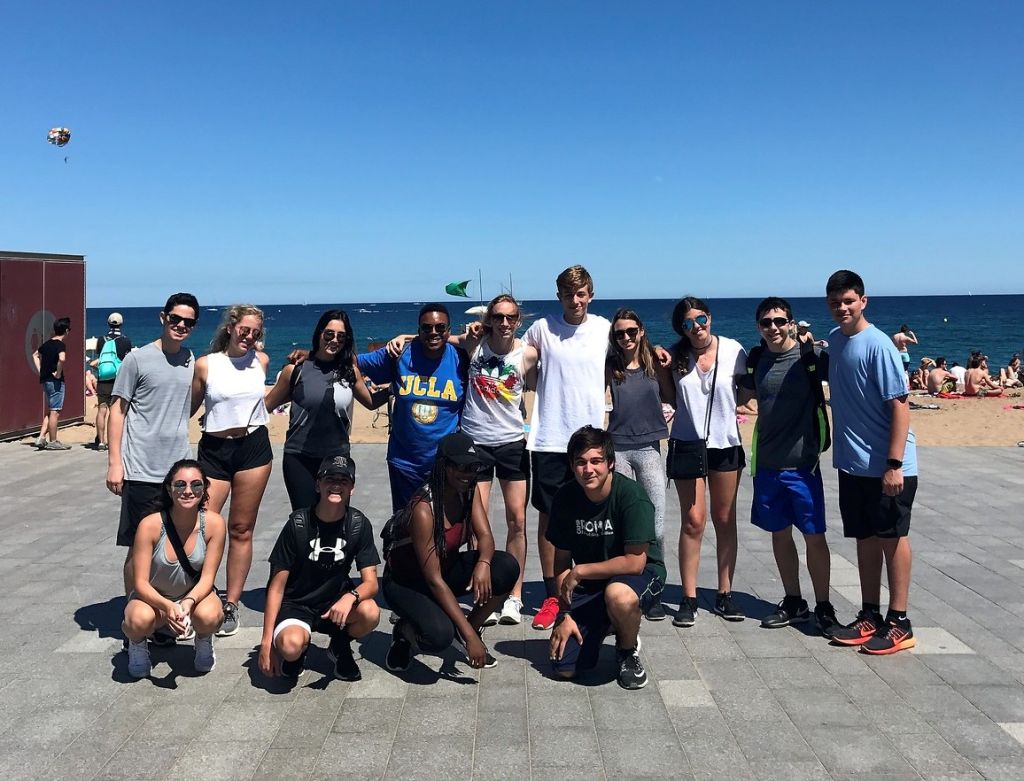 "I am tired but I am happy. This was an incredible day," Isabella W. said as we were walking back from our metro stop to the dorms earlier. Today, we finally had a taste of true college life. In the first day of classes, groups of students debated the definition of success and the importance of attitude in business, went to parks to analyze light and composition in art, and took small breaks to visit nearby cafes. Some students even took a Zumba class at the gym all in Spanish at the incredible DiR gym near the dorms.
During dinner at Segons Mercat, we ate until we couldn't eat any more. We exchanged stories about classes while sharing traditional tapas-style Spanish dishes of potatoes, paella, tomato and olive oil bread, breaded asparagus and chicken.
When we left the restaurant and the sun was setting, we set out in guided tours around the narrow streets and alleys of the historic district of Barcelona. At this point, the hustle and bustle of the city had died down. Tourists had returned to their hotels, many locals had returned to their homes, and the resident University of Barcelona summer students were hanging out by the museums and libraries in the neighborhood. On our tour, students spoke in whispers so as not to disturb the inhabitants in the apartments above us. We learned that loudly talking or shouting in narrow alleys after certain hours of the night will earn you a dirty bucket of water poured on your head, courtesy of the home dwellers above you. Thankfully, each of us respected the unwritten quiet-hour rules and made it out dry.
Our tour of the historic section of the city was particularly emotional as we learned about the persecution and expulsion of religious groups in the area, as well as the Spanish Civil War. Many of us were moved to tears seeing a still-impacted building from a bomb dropped on it in 1937, and hearing about the 40 innocent children and nuns who died there.
It has been an incredible few days in Barcelona; from biking along the beach to "speed dating" at the dorms in order to get to know each other better. Students learned about the pain and incredible beauty in Spanish history, as well as how to navigate the metro. We cannot wait to see where the rest of this Barcelona program brings us.
¡Hasta la próxima vez! (Until next time!)
The Westcoast Blogger
Have we piqued your interest? Explore our 21-day and 28-day pre-college summer programs in Barcelona. It will be the experience of a lifetime!