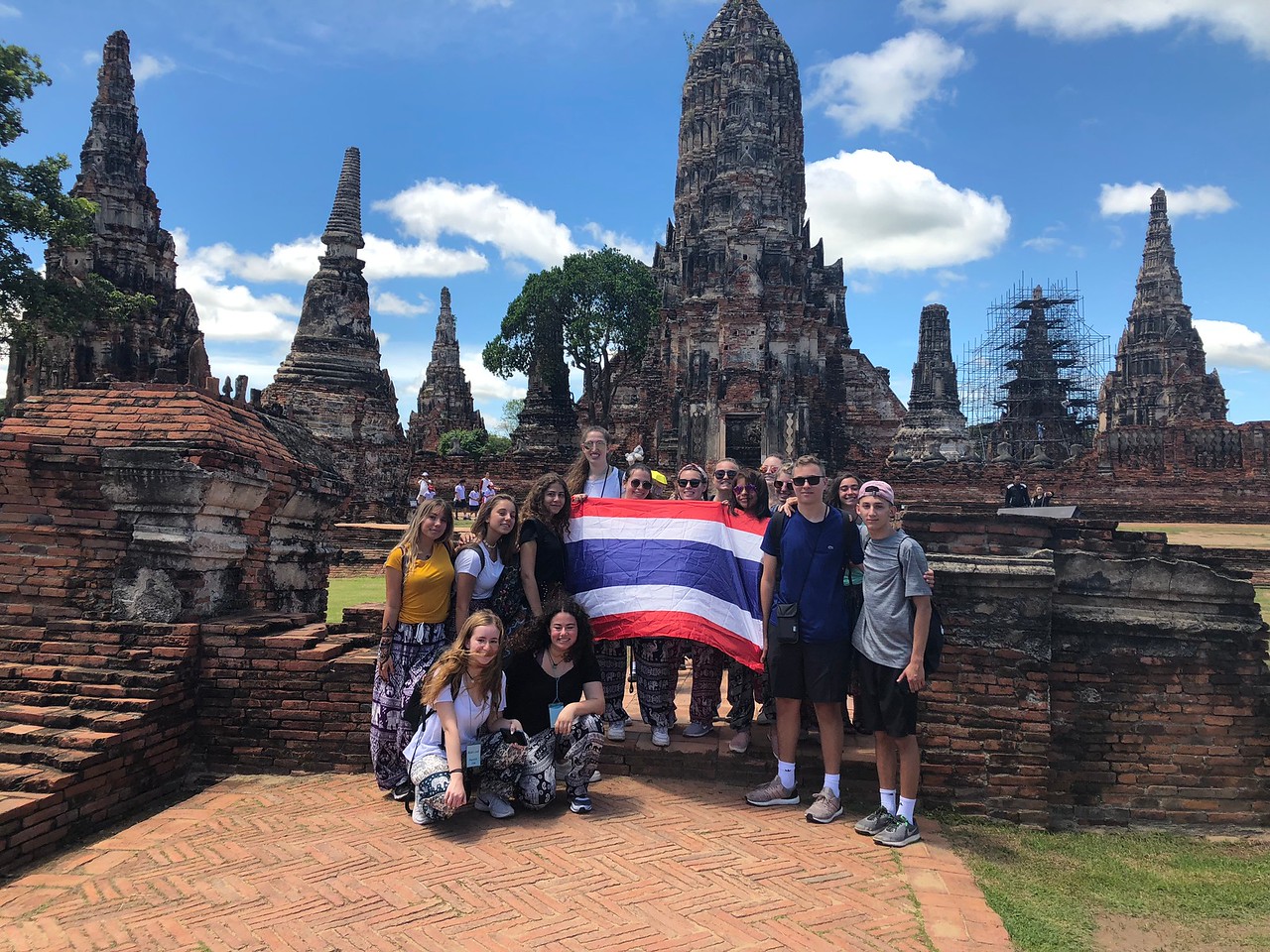 We have been in Thailand for just over a week now, and the program has been absolutely phenomenal so far! We landed in Bangkok, Thailand's capital city, ready to take everything in! Everyone experienced all of the major sights and sounds, including a street food tour, night market, longboat rides, and "tuk-tuk" (taxi) rides through the city. Our group also toured many of the lavish temples that have become famous in Buddhist culture, including the Golden Mount, The Grand Palace, the Reclining Buddha at Wat Pho, and the ruins of the former capital city, Ayutthaya. After spending some time here, it's no wonder that this amazing city has earned the nickname "City of Angels!"
From Bangkok, we traveled north to Chiang Rai. Our first stop was at the White Temple, which was by far the most modern and unique temple we had seen up until this point, as it is entirely covered in white and acts as a contemporary, unconventional art exhibit.
The next morning we began our first community service project at the Ban Huaymaesai Primary School.  We all enthusiastically participated in beautification projects around the school, including painting the cafeteria, exterior walls, and bathrooms to give the kids something they could be really proud of! Before heading back for day two, we treated ourselves for a job well done, and when in Thailand, there's only one way to do that – with an authentic Thai massage. Our second day of service consisted of teaching the primary school children English and organizing games for them to play. The smiles on their faces were never-ending, and surely will not be forgotten by anyone in our group any time soon.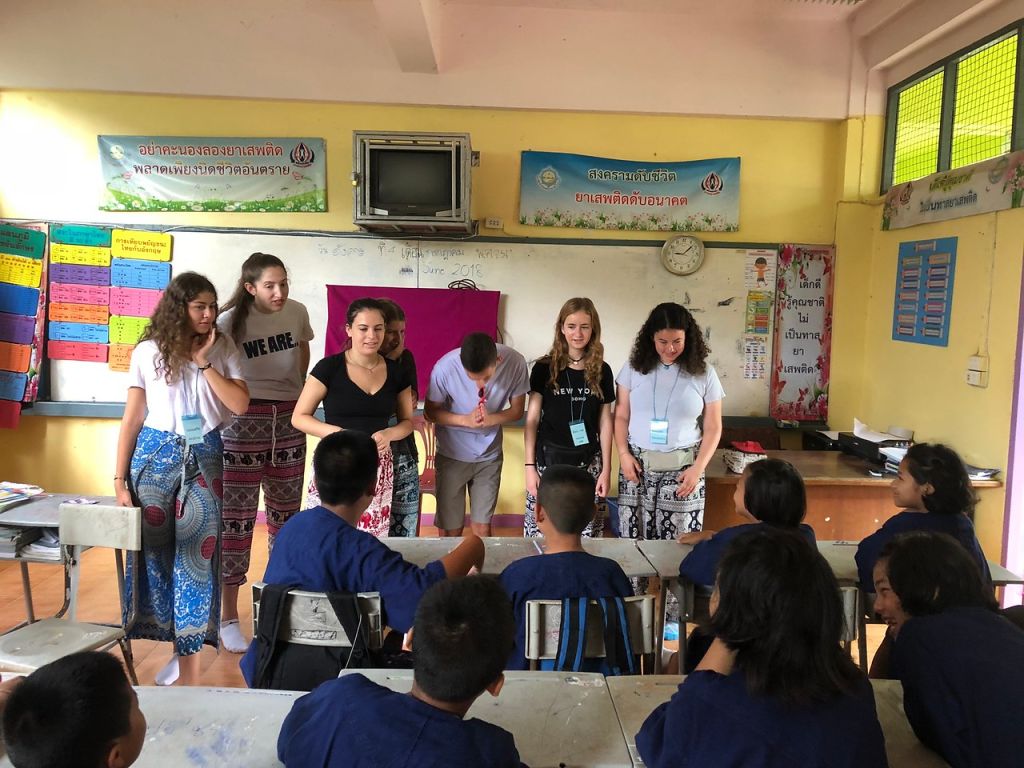 After Chiang Rai we traveled by longboat to our current location, Mae Salak, a completely remote area of northern Thailand which is gorgeously surrounded by mountains and a nearby river. The peace and beauty of this section of the country is beyond words. It was a really special experience to cook our own meals in an authentic Thai hut over an open fire. As part of our community service here, we helped mix cement to build a patio and got the opportunity to work with the local Lahu tribe to farm rice by hand and by using water buffalo!
This program is truly ramping up to be a once-in-a-lifetime experience, and it's only going to get better! We are all so grateful to be here and to experience everything that Thailand has to offer, from its breathtaking landscapes to its amazing people.
Until next time!
The Westcoast Blogger
Interested in touring and teaching in Thailand? See our 25-day community service opportunity!