Greetings from the land down under! We've had an absolutely incredible week in what promises to continually develop into the trip of a lifetime. After our flight across the pond, we began to immerse ourselves in the sights and sounds on the eastern coast of Australia.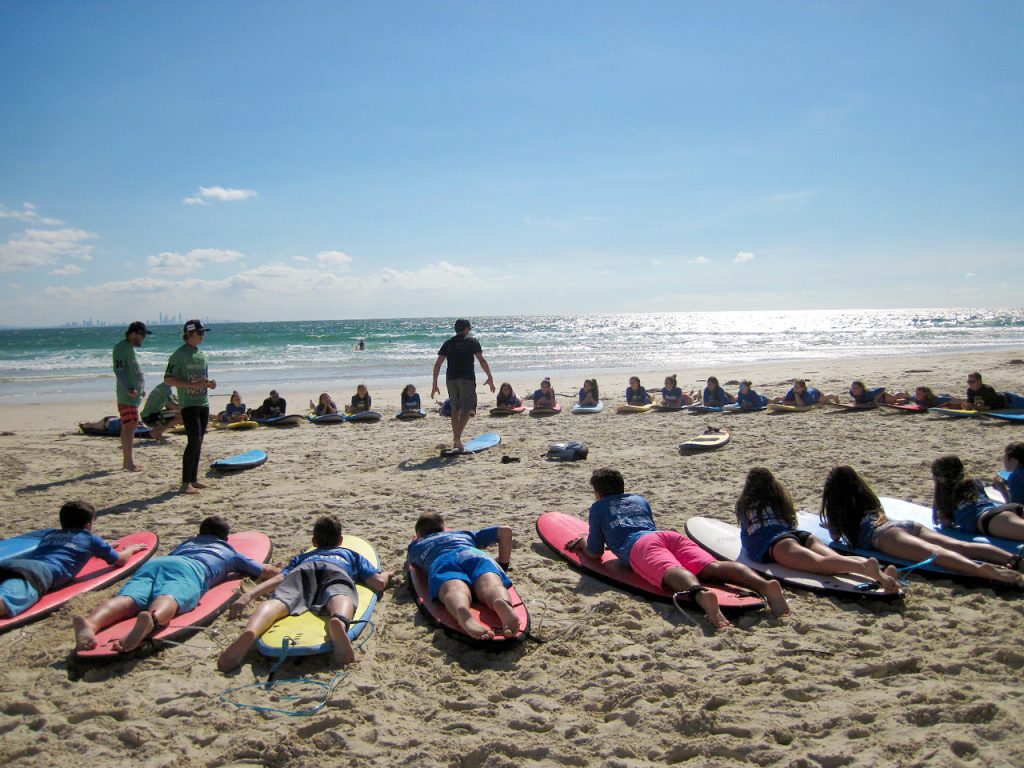 On our way to Surfers Paradise, we visited Dreamworld, where we turned, twisted, flipped, and sped through tons of rides while getting to know each other. Surfers Paradise is a beach town filled with great seafood, iconic sunsets, and incredible water sports, making it easy for us to quickly became acclimated to the new culture here. We spent our days outside and our evenings exploring many different shops and restaurants, where we were lucky enough to celebrate Morgan and Ally's birthdays! Surfing and beach time were a highlight for most while we learned from professionals on a secluded part of the Gold Coast. There was a great amount of encouragement from everyone in our group, and everyone was smiling from ear to ear. We also had a great time kayaking and snorkeling, and even spotted a few dolphins! All in all, Surfers Paradise will have a very special place in our hearts since it was our first stop on the trip. From the lively boardwalk, to the fun evening activities, we left filled with excitement for the next part of our journey.
As we traveled to Fraser Island, we quickly realized how unique our next two days would be. Fraser Island is the largest sand island in the world, a UNESCO World Heritage area and we were able to see its beauty starting from the ferry boat ride over. The Kingfisher Bay Resort is filled with tons of interesting animals, fantastic people, and views that are simply indescribable. With a lobby imitating what you might find in Tarzan, and a beach remote enough to allow you to really take in the view, this resort was built to blend into the beauty of the surrounding rainforest and will take your breath away.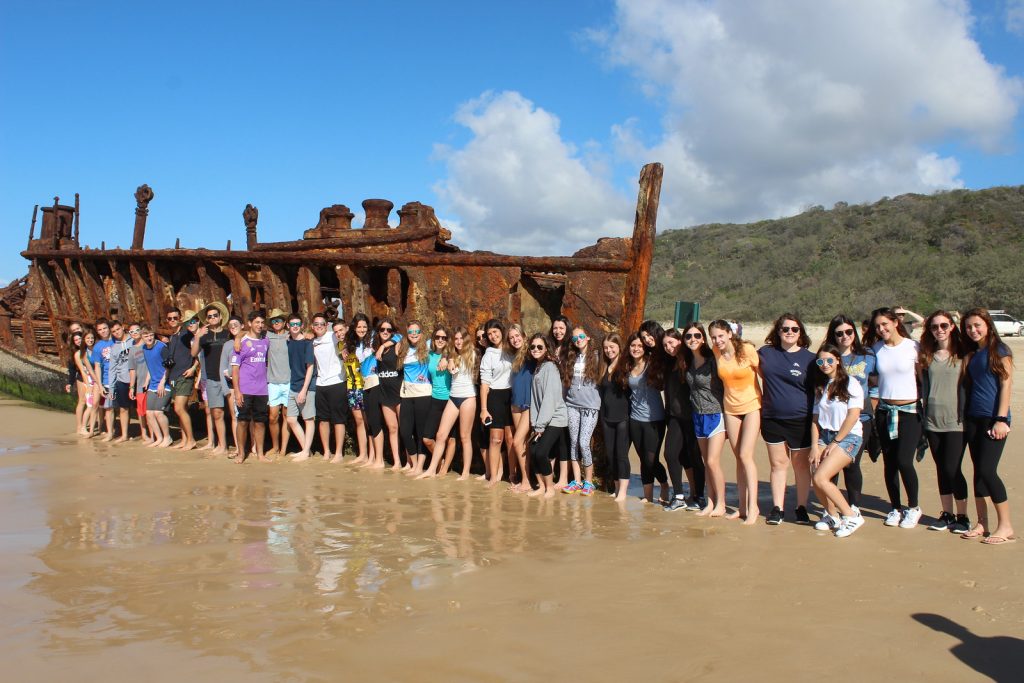 July 3rd was spent exploring the island via bus and foot on a private tour through the sand highway, rainforest, and Lake McKenzie. To say this tour was fantastic would be an understatement! We even saw some whales in the Pacific Ocean as we made our way along the highway better know as 75 Mile Beach. Lake McKenzie is tucked inside the island, featuring crystal clear waters with the most incredible fine white sand, and we all loved our time soaking up the rays, playing football, and swimming. After a bonfire on the beach filled with camp games, we have to say 'see you soon' to Fraser Island as this portion of our trip comes to an end.
We look forward to traveling back to Brisbane tomorrow on our way to Cairns and the On the Wallaby Lodge, where the adventure continues!
Until Next Time,
Jill, Sandra, Sajee & Adam
Interested in learning more about Westcoast Connection's tours of Australia and Hawaii? Check out our 22-day and 27-day tour for the trip of a lifetime!