It was a sunny morning in Amsterdam, filled with the smell of delicious waffles, as we began our trip with an exciting introductory speech and an awesome team chant! It wouldn't be a Westcoast Connection trip if we didn't play our awesome games to immediately start getting to know each other. It was all smiles as everyone was keen to introduce themselves! Our first stop was at a beautiful park for a picnic by a large pond. As we ate dinner at Haesje Claes, a lovely restaurant filled with antique decorations, our group's positive energy continued to flow effortlessly.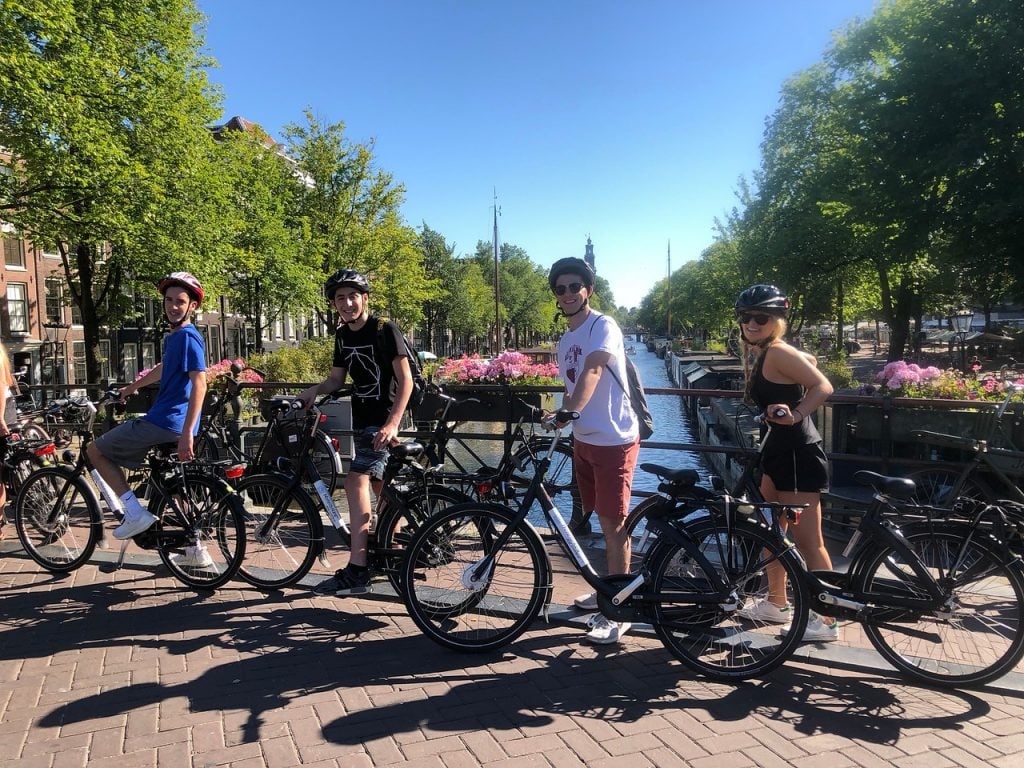 The next day we started off with our daily activities, which include: a joke, a quote, a sports update, trivia questions and a song. Then our trip headed to the Anne Frank House. It was a sensitive topic, but an important place to visit. Following this, we continued to explore the canals and architecture in Amsterdam, which are amazing sights to see! On our bike tour we noticed that there are way more bikes than cars and had quite the exciting experience living like a local! The night ended with dessert along the canal-what a perfect end to our time in Amsterdam.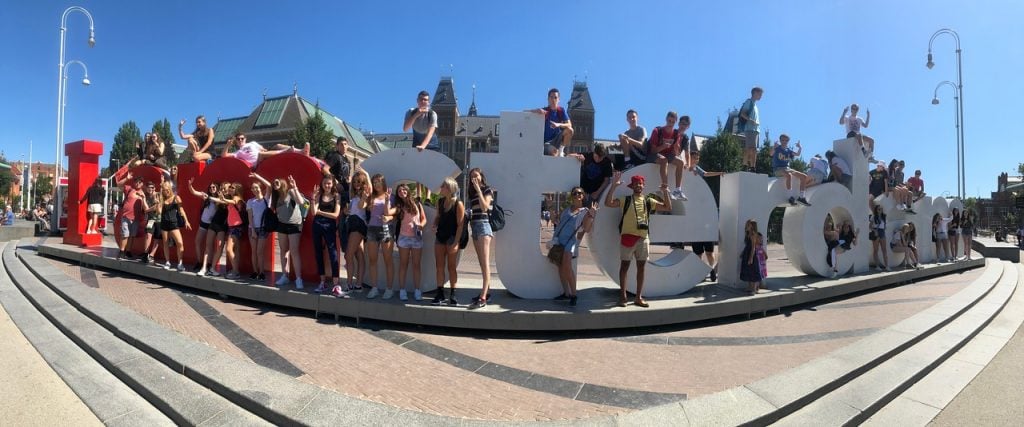 The following day we eagerly made our way to our next destination…Paris! Upon our arrival, we went for a walk and took pictures of the stunning Notre Dame Cathedral. We later enjoyed dining in the Latin Quarter. The next day was full of highlights, starting with a visit to one of the world's most renown museums, The Louvre, to see the Mona Lisa! We took in lots of incredible sights and beautiful landmarks as we walked along the famous Avenue des Champs-Élysées where we also saw the Arc de Triomphe! As we ate dinner we watched some of the exciting World Cup game between Belgium and Japan, and our amazing day ended with karaoke!
The Westcoast Blogger
Interested in an incredible trip to Europe? Check out our 21-day and 30-day European Discovery!