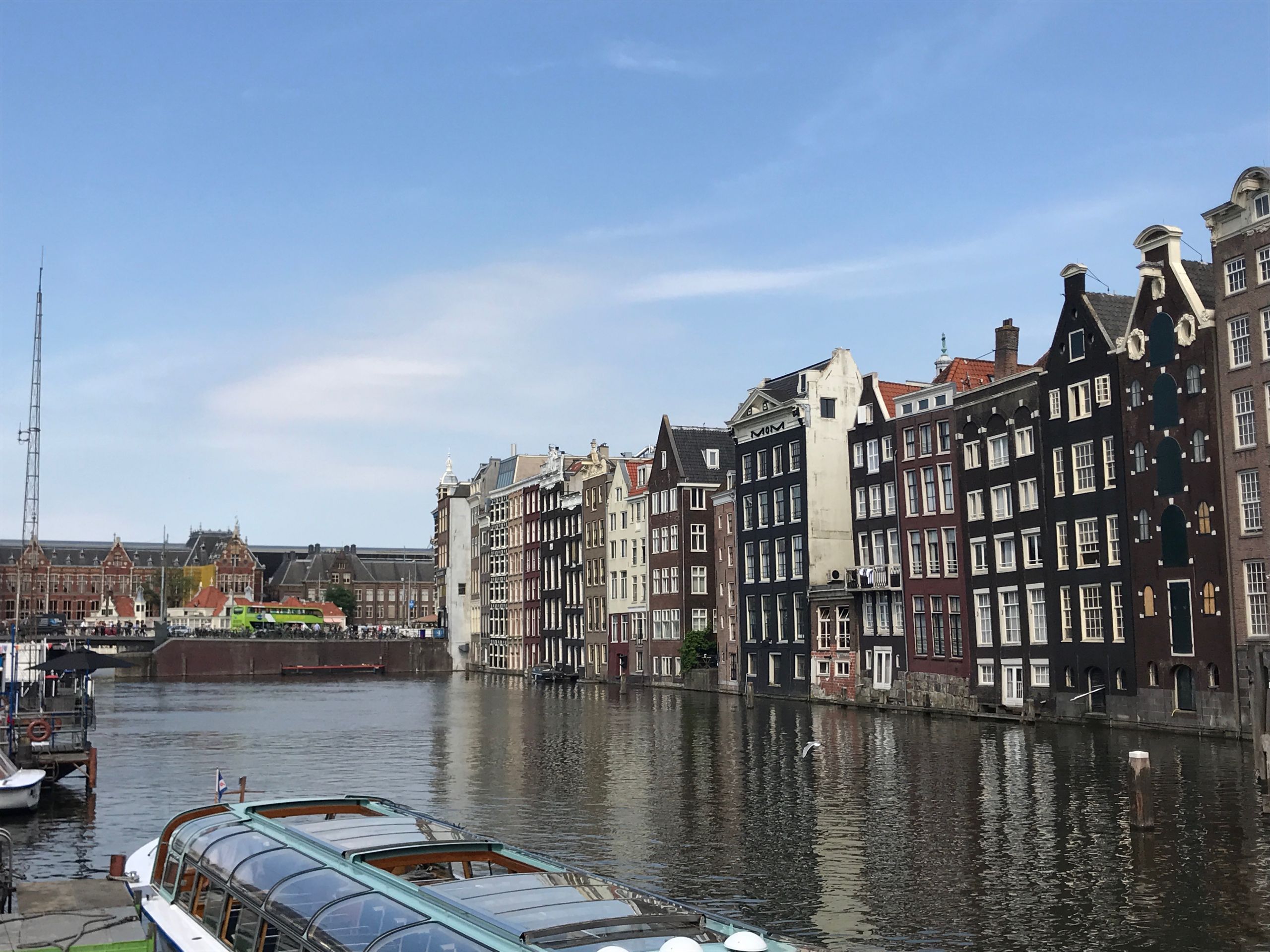 And we're off! Our European Experience program is already on Day 3 and we can't believe it. Amsterdam was a blast and a great start to our twenty-eight day exploration of Europe. We hit the ground running right from the airport and Richard, our lovely bus driver, took us straight to the Rijksmuseum Square, where we all ate lunch like locals at a big underground market. It was an absolutely gorgeous day for a picnic and everyone enjoyed a moment to lie in the sun.
After our picnic we made our way to our first home away from home, the Eden Hotel in Amsterdam, right next to Rembrandt square. Our first night out in Europe was accompanied by the England vs. Colombia World Cup soccer game. The Colombian fans in their yellow jerseys would jump up and scream every time the ball got close to the net, and the English fans did just the same, so we enjoyed the entertainment and suspense until the end!
The next morning we went to the Anne Frank house and on our way we stared out at the gorgeous Amsterdam canals and the many houseboats parked along the sides. We took many great pictures along the canal bridges and at the "I AMsterdam" sign, which is located in-between the Van Gogh museum and the Rijksmuseum. After lunch we toured around the above-mentioned museums, before heading to a quaint neighborhood for a bike or walking tour of courtyards and canals. One of the most impressive things we noticed was the tilted buildings along the canals. These buildings were all built on iron rods way back when, and since there was water directly under them, their foundations have tilted over time.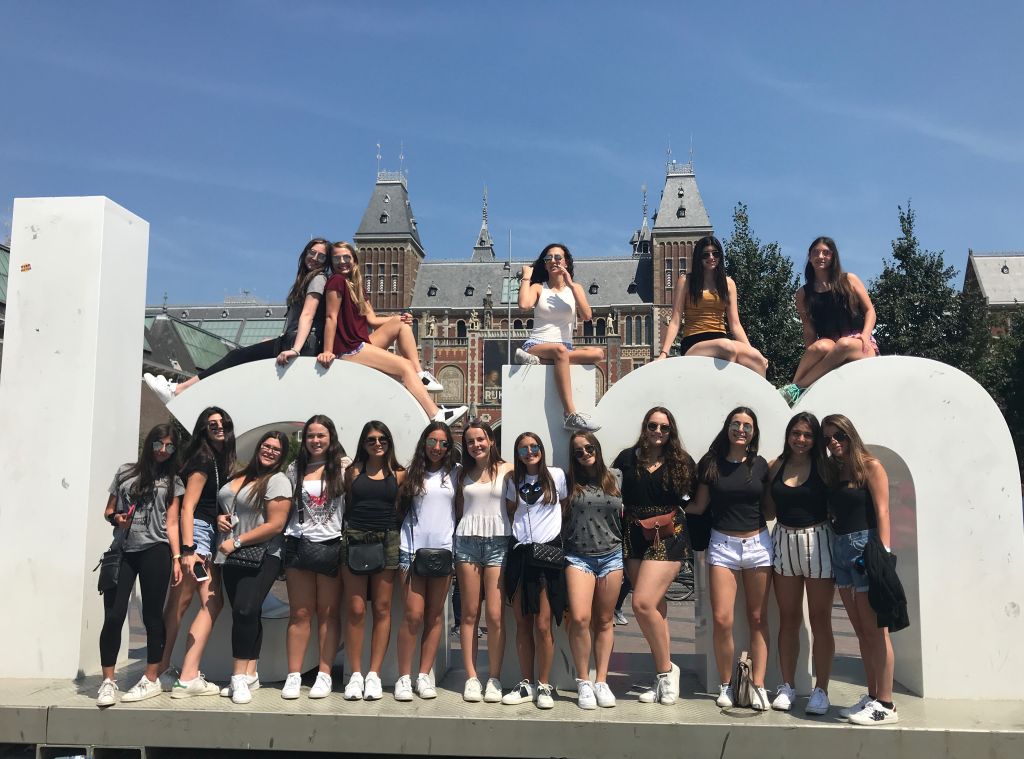 We ended our eventful day by enjoying a progressive dinner, which means eating soup at one restaurant, a main course at a different spot and dessert in yet another. During our soup course the trip members had fun guessing different fun facts about the staff, most of which were guessed terribly wrong! Our main course was a cell phone free meal and allowed everyone to have hilarious, engaging conversations.
Richard is currently driving us through Belgium to reach our next destination (drumroll please), Paris! Stay tuned for highlights in the city of haute couture and macarons…
The Westcoast Blogger
Want to explore the canals of Amsterdam? See our 28-day ON TOUR European Experience!