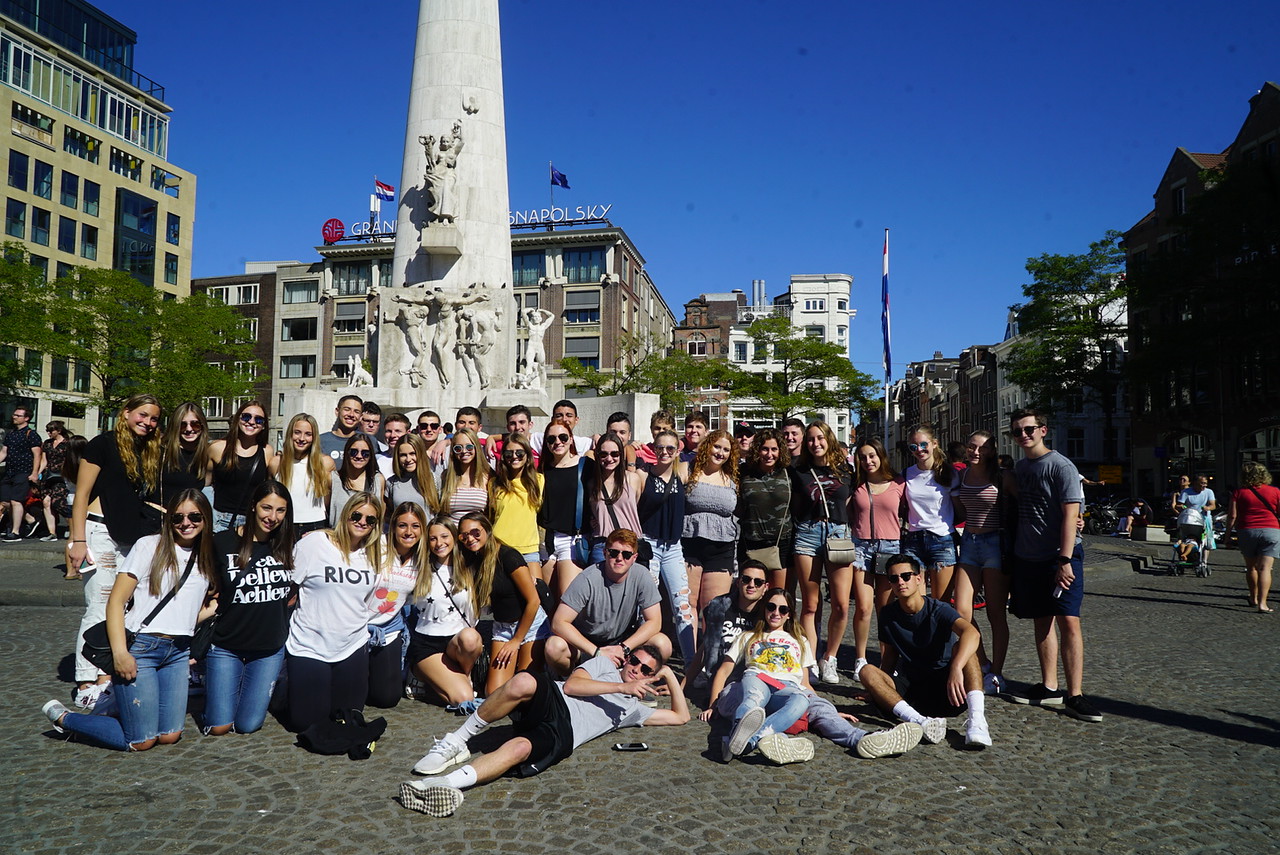 Our trip started in Amsterdam and the first day we headed to the De Pijp neighborhood to explore the street markets for a fresh lunch. The smell of stroopwafels was in the air, as we explored the sights and sounds of this delightful Dutch city together. Sarphatipark was nearby so we headed there to relax and continue our trip orientation. Next it was off to Dam Square where we felt the hustle and bustle of city life and admired the Royal Palace and WWII memorial. We had a nice walk to dinner in a traditional Amsterdam restaurant, complete with a Dutch classic-apple pie!  
Day two was filled with historic excursions, starting at the Anne Frank House. Walking through the museum was a humbling and eye-opening experience, and an important reminder of our world's past. We shared a sunny picnic lunch on the lawn in Museum Square in front of the Rijksmuseum and later we went to the Van Gogh Museum to for our dose of art culture. Post Impressionism, Rembrandt and Northern Renaissance? Check!
After that it was time for a quintessential Amsterdam experience; biking! We felt like locals as we cycled alongside the city's gorgeous canals (there are 165 in all!) and 1.2 million bikes as we witnessed the best of the city's ambience.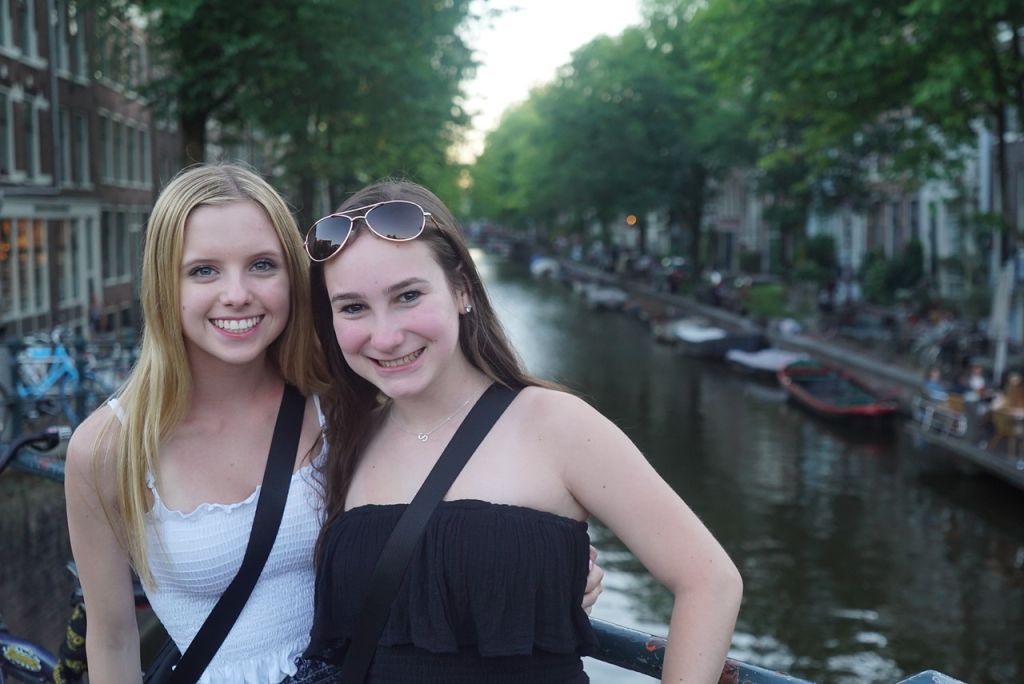 For dinner, we embarked on our surprise progressive dinner, stopping at thee different upscale restaurants for each course. We took lots of time in between each course to converse and embrace our newfound European lifestyle. Over dessert, we joined in as some fellow diners sang and cheered for their preferred team during the World Cup. Whenever the Danish team scored, the whole restaurant broke out into great shouts and song! It was truly the cherry on top of our night.
We're all practicing our "bonjours" and "mercis", as we look forward to sampling crêpes and chocolate croissants in our Parisian future!
The Westcoast Blogger
Want to see the beautiful canals, colors and culture of Amsterdam? Look at our incredible 19-day and 28-day ON TOUR European Experience!