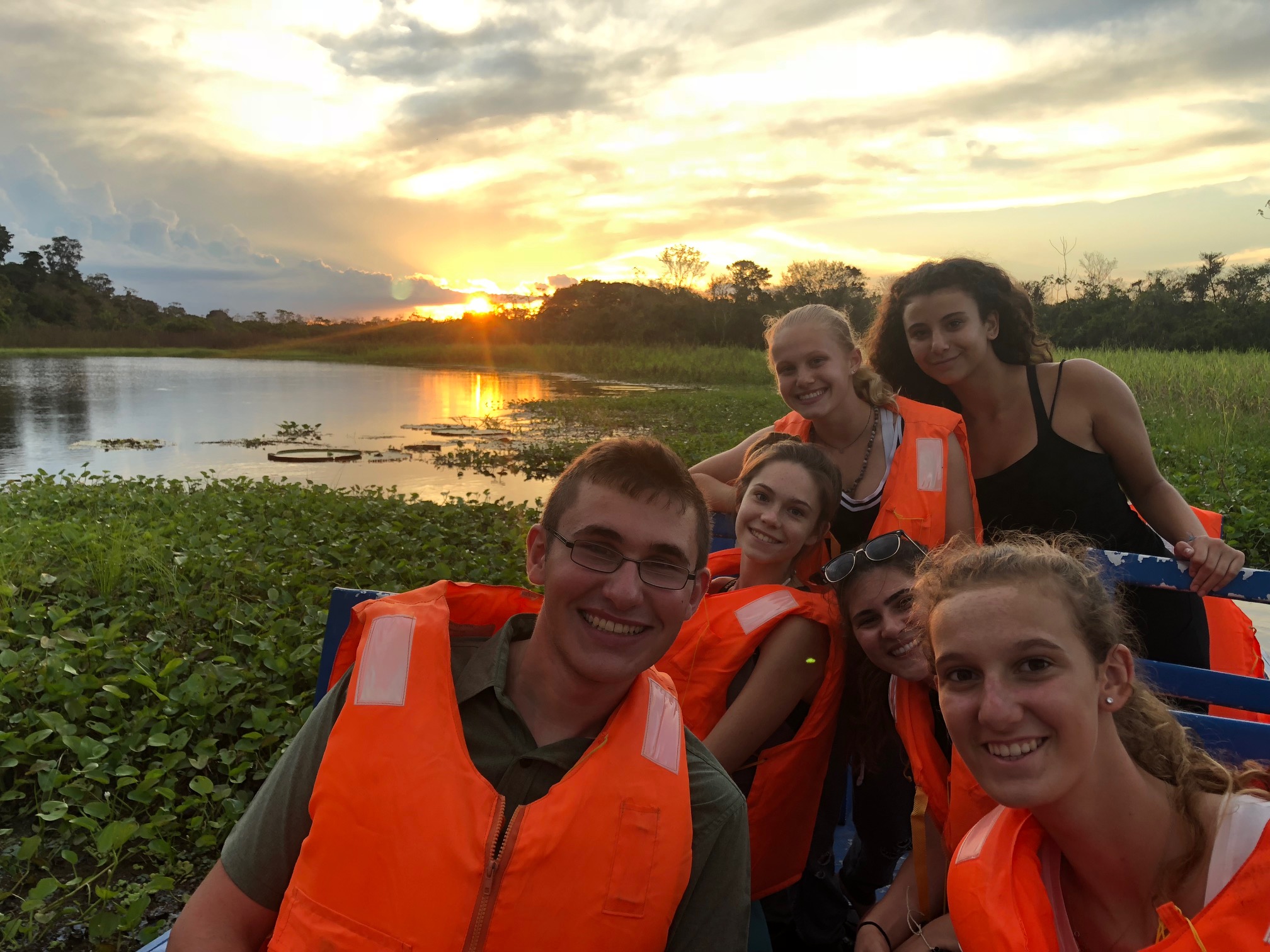 Hola friends and family! Greetings from Peru! We are back from the selva (jungle), feeling relaxed and refreshed. We just spent two days with no technology, in the most peaceful lodge near the Amazon River.
Our guides Paco and Luis took really good care of us and shared their passion for nature and animals with us daily. We fished for piranhas (Haley H. and Millie caught a record 3 and 5 each), we went on nocturnal boat rides looking for cayman, owls, boas, sloths and more! We also visited a nearby village where we did community service. We painted the outside of the cabin where the women sell their handcrafted goods and we re-did the mesh netting on one of their main community cabins. The women and men of the community worked alongside us and were very thankful for the help. We finished the morning off with games of soccer and volleyball with the local kids.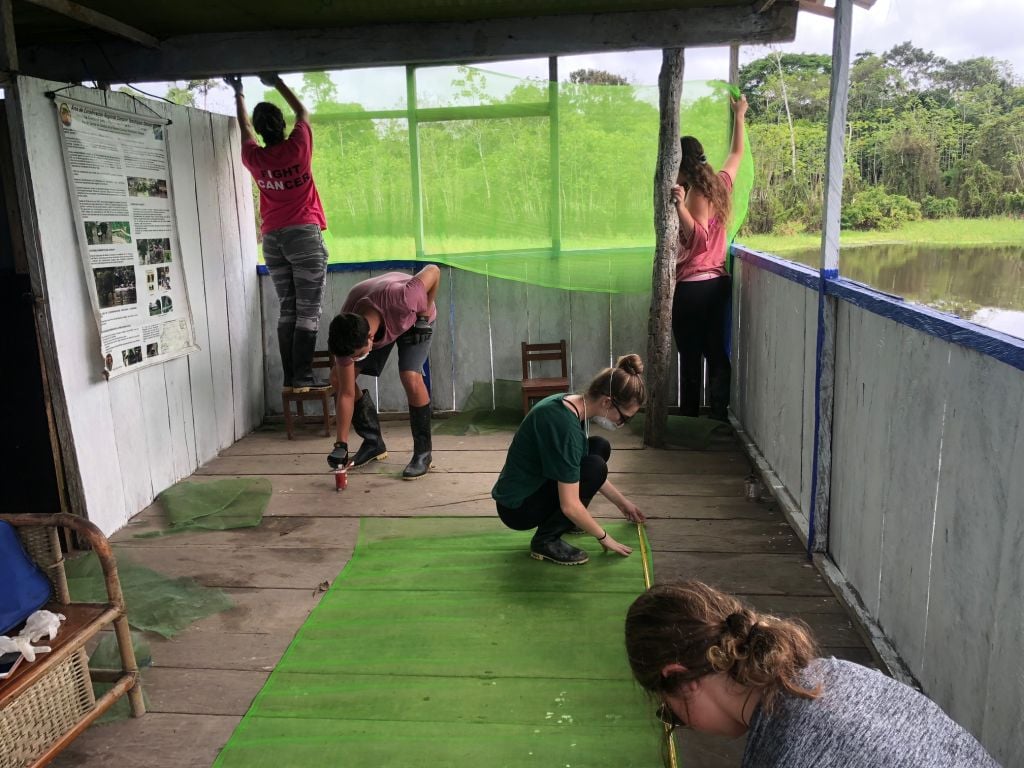 The vistas, delicious meals, personal balconies with hammocks, and everything in between has left us in awe of the Amazon, its people and our time there. We really enjoyed ourselves!
Before the Amazon we spent two nights in Iquitos and we visited a low income part of town, where we worked with a local school. We partnered up with the kids and worked on various beautification projects like a mural and hanging hand-painted storage crates in the classroom. The kids were such hard workers and so fun to get to know. We finished off the afternoon singing and dancing all together – it was an eye opening neighborhood to visit, and a very fun experience at the same time.
As for us on the trip, we have a mascot named Pedro, he's a hairless (plush) Peruvian dog – we take him everywhere. We also have daily "toast masters", to remind us to drink lots of agua (water)! So far our toast masters have been Izzy, Griffin, Hayley N., Millie, and Steph. The most tear jerking speech so far came from Millie, saying how proud she was of everyone for stepping outside of their comfort zones in the Amazon.
Next stop is Cusco, and the Sacred Valley. We are looking forward to rafting and to doing more service, especially adobe brick making!
The Westcoast Blogger
Does a retreat along the Amazon River interest you? Look at our 15-day and 28-day community service opportunities!