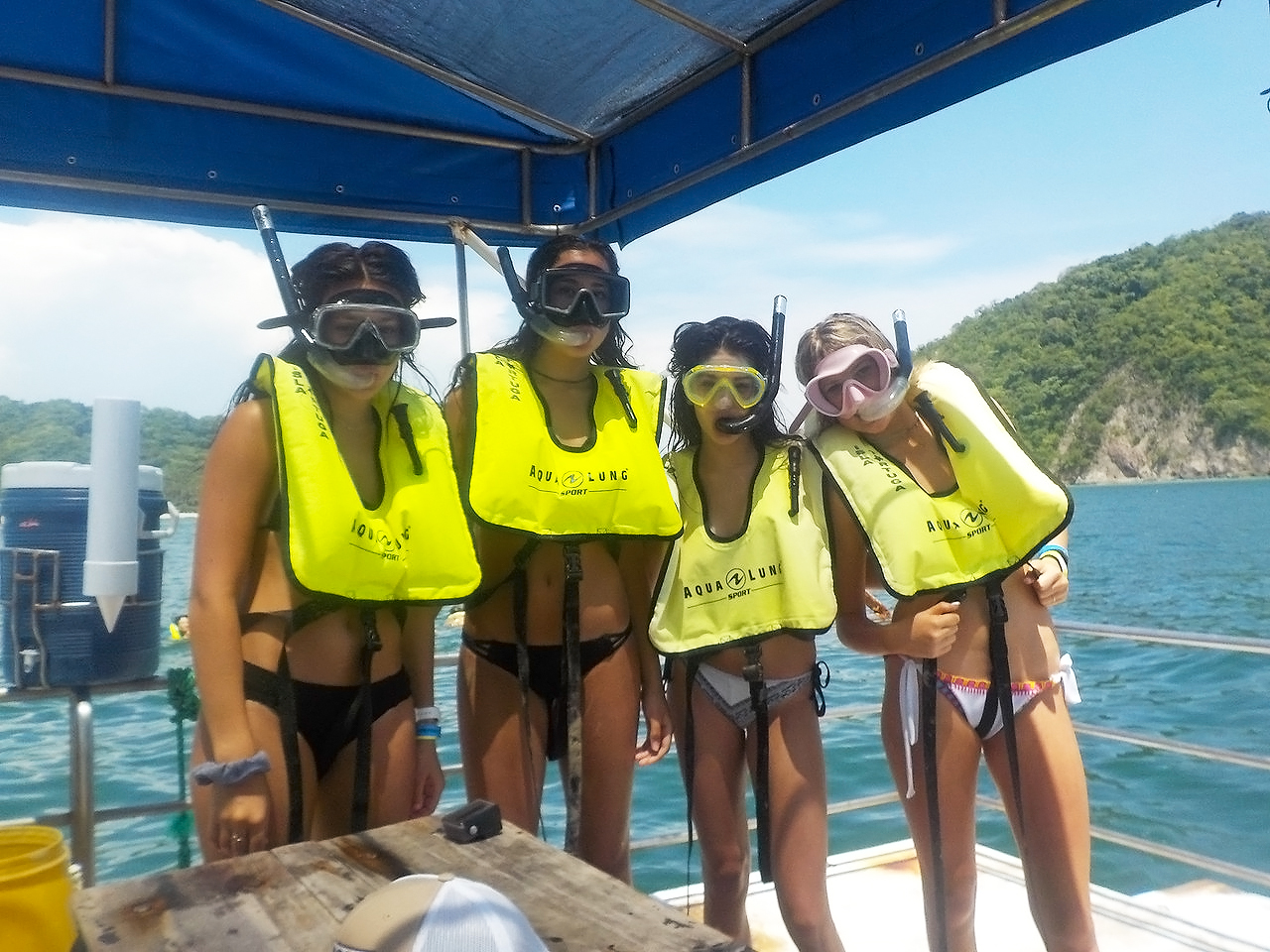 After landing in Costa Rica, we were happy to meet our Trip Director, Angie, and our tour guide extraordinaire, Emily. On the bus ride to our first hotel, La Rosa America, Emily taught the group our first official Spanish phrase: pura vida! It would prove to come in handy because literally everybody says it. After some introductions and fun games, we went to our first dinner as a family. Beans, rice, chicken and some tropical juices made from fruits we'd never heard of before: delicious!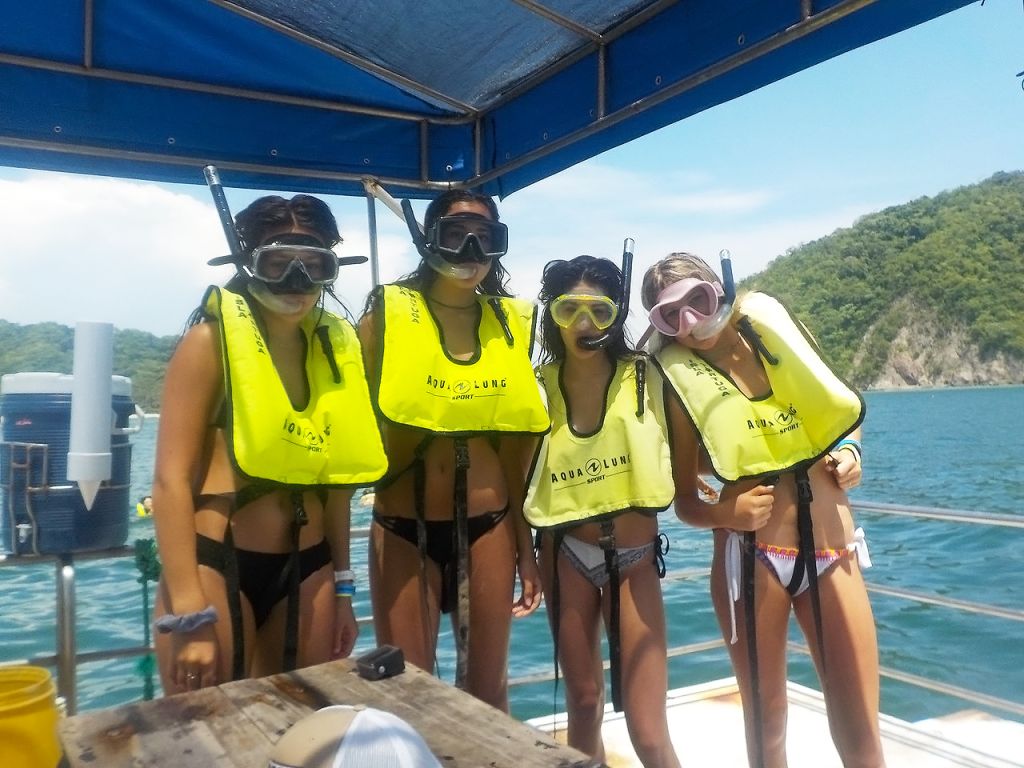 After a good night's sleep, we embarked on our first adventure and headed straight for the ocean to board a catamaran destined for a beautiful tropical island. The boat ride included live music, a wave pool, and some Spanish dancing. Upon arriving at the island, we went snorkeling, swam in the ocean, played with a (domesticated) pig, and threw some Frisbees around.
Our first day of community service was a productive one in La Carpio. We helped dig a trench that would soon be filled with cement in order to reinforce the foundation of a house. We played with children and ate a delicious lunch made by some of the women in the village. We got a tour of the village, went down to the river and saw some affected areas, which gave us a deeper understanding of the personal experiences of the people living here. It was inspiring to see that despite their surroundings, the people here seem very happy. Just a passing Ola or high five to the residents are met with smiles and bright responses. At the end of the day we had a chat as a group about how, instead of feeling bad, we can feel empowered to use our personal privilege to help others.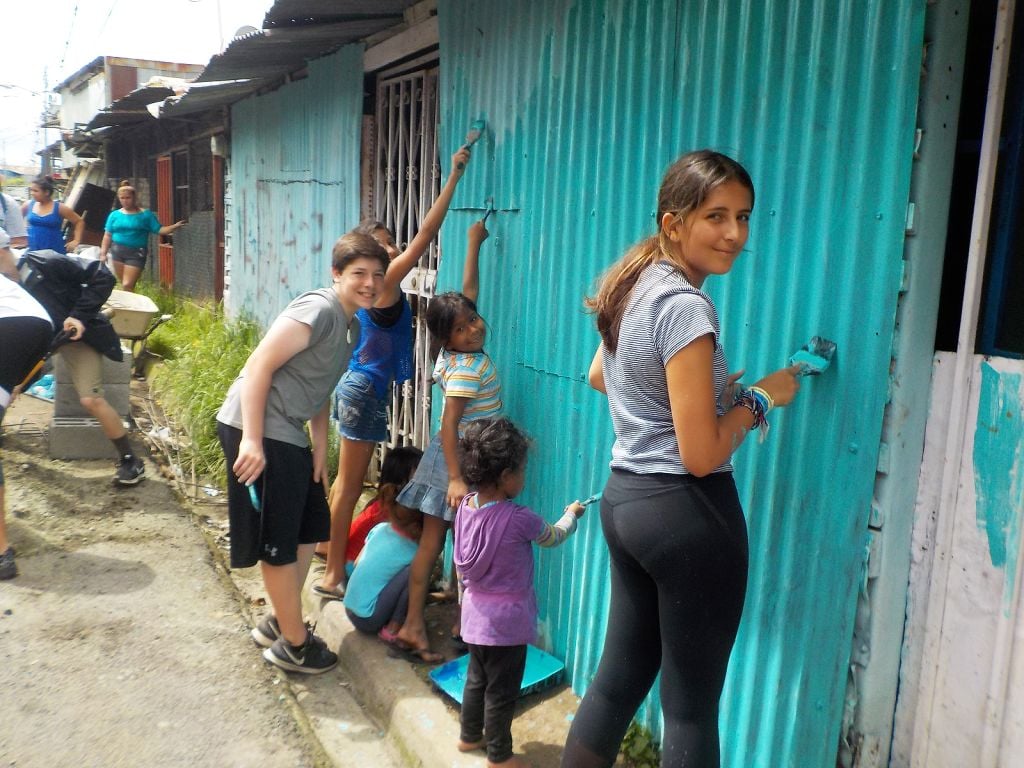 The work in La Carpio is never truly finished and so we returned the following morning. We soon discovered that playing with kids while painting walls quickly transforms into kids wanting to help paint, so little hands and big hands combined into an even bigger group effort! We also hand-mixed cement by combining water, rocks, sand and cement mix. Although the work was hard, it was rewarding to see just how far we got with the base of the house. After another delicious lunch graciously made by the women from the village, we watched a play performed by and showcasing the women who escaped Nicaragua to seek refuge here. We also bought their handmade jewelry, dream-catchers, bags, and more.
The next couple of days allowed us to explore more of Costa Rica with some great adventures and lots of fun! We drove to Arenal and were awed by the massive volcano on which the entire town is built around. The volcano was a welcome setting as it allowed us to bask in the surrounding hot springs and rappel down the canyons. Everyone especially loved the rappelling and we were all full of adrenaline by the time we made it to the bottom! We're looking forward to what Costa Rica has in store for us next!
Until Next Time,
The Westcoast Blogger
If a Costa Rican adventure sounds like something you'd like to be a part of, explore our 10-day, 21-day, and 28-day community service tours!