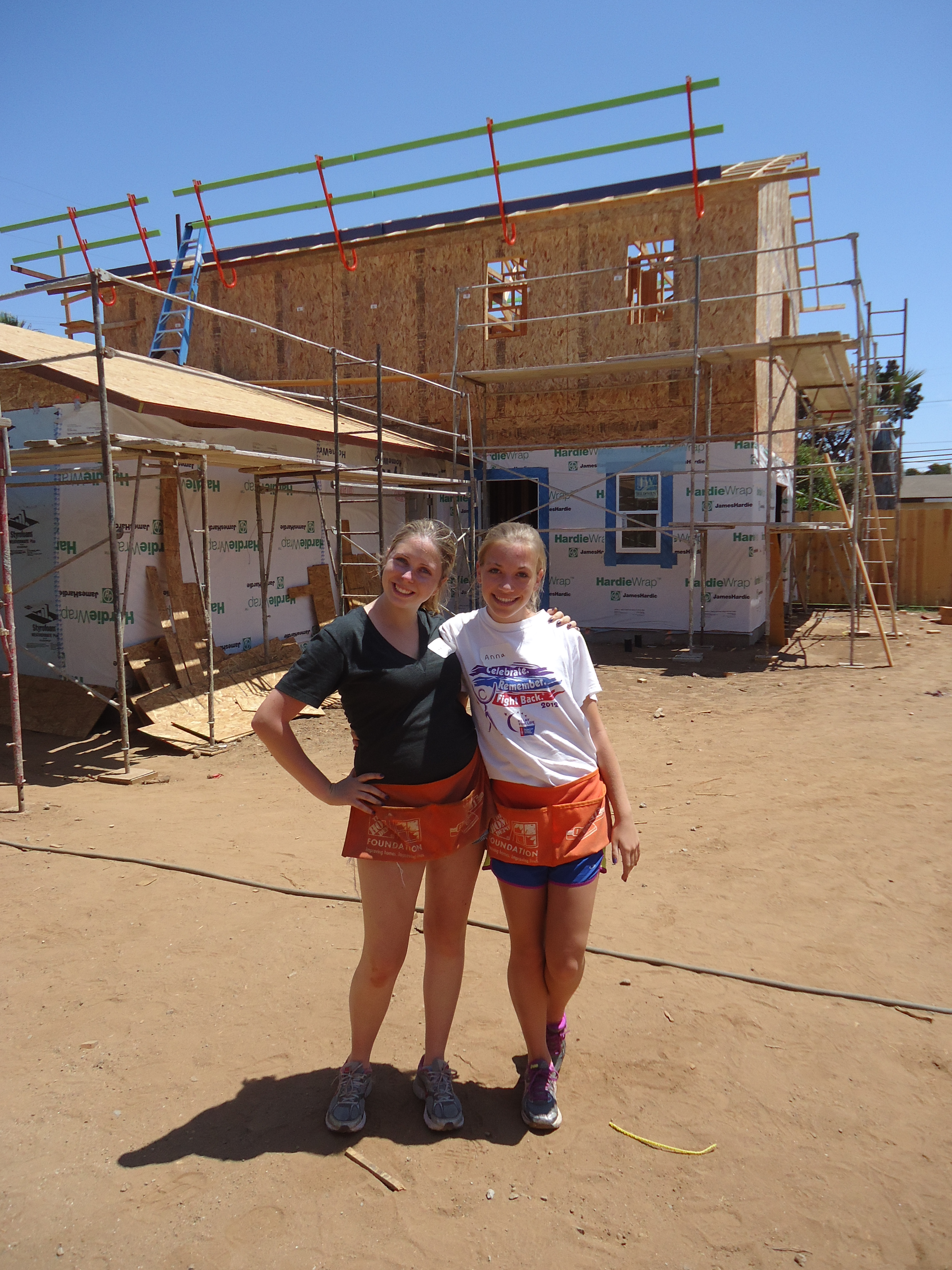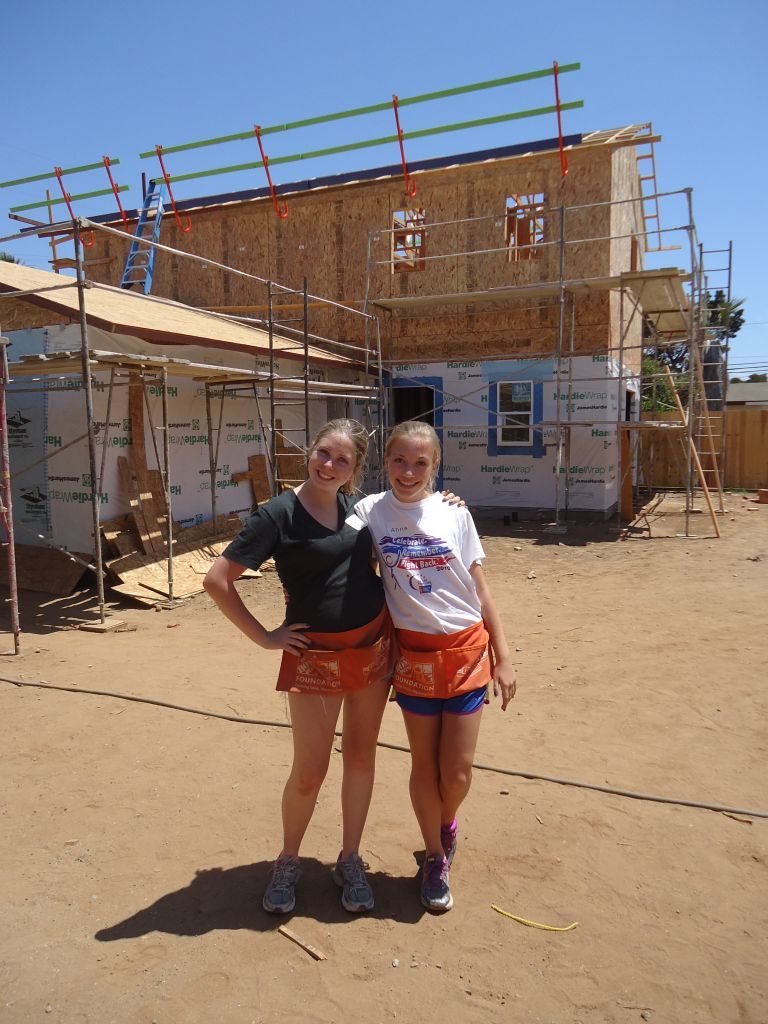 An update from California Community Service:
Ice skating in California?! That's right! We just got back from a fantastic night of ice skating! Justin and Mark demonstrated that they can really skate. Next Winter Olympics maybe? Sydni got some skating tips from the rink patroller and Rachel demonstrated that not only can she Dougie (a popular dance move), but she can Dougie on skates! Everyone was so impressed with Sam as well. This was his first time skating and he did such an amazing job. He lasted the entire 1.5 hours and his skills improved drastically. By the end it was hard for some to keep up with him! A few more times and he will be top pick for the NHL draft.
Ice skating was super fun, but definitely not the only thing we did today. Today was our third day with Habitat for Humanity. We are working on the build site where there are four identical houses being built. Two of the houses already have families that are going to be moving into them once they are complete and today we had the pleasure of meeting and working alongside some of the family members. We are realizing each day how much work and time goes into building a house: Every nail that needs to be hammered, every piece of wood that needs to be cut, held up, every measurement. It is a big job!
Our first day on the job was quite the learning experience for most of us. A group of us (Beth, Dana, Justin, Rob and Ellen) were first given the task of putting a wall together. When we were assigned this task we figured it would be no problem, and Joe our supervisor made it look incredibly easy. When it was our turn to hammer in the nails, however, it was a different story. Five minutes later and none of us had smoothly hammered in a single nail. The improvement made after this however was drastic. With a little more practice by the end of the day all of us (and everyone else in the group) were pros. Rob, Justin and Stone were even put in charge of making more walls and putting up plywood on their own in one of the houses. Another task that is keeping a lot of us busy is building the roof trusses on one of the houses. Mark, Anna, Sam, Hannah, Chelsea, Sarah and Alex get shout outs for their hard work. For the past few days there is a group working with Jen doing the very difficult task of wrapping the houses in paper. It is like wrapping a giant present in wrapping paper. Jen has many great workers alongside her including Dana, Philip, Rachel, Beth and Justin. On the first day we had some wonderful inspectors making sure that there were nails in all of the places there needed to be – Syndi, Andrew and Stone made wonderful inspectors and they made it possible for the real inspector to come and give us the go ahead. Joe our supervisor was so happy with this because it allows the building to move forward. In the meantime Morgan and Jess helped Ellen a lot yesterday with putting up shelving in the kitchen.
Every day is special here with our group, but yesterday was extra special. Yesterday was Sydni's 16thbirthday! She woke up to a decorated room, and a happy birthday song for breakfast in the cafeteria. We had a day off from Habitat for Humanity and went to Coronado Beach just south of San Diego.  It was hot outside but the water was quite refreshing. Following our beach time we were incredibly lucky for Syndi's birthday we were all treated to delicious ice cream at the Moo Time Creamery. Some of the best ice cream I have had. Beth and Hannah went all out and got the Brownie Tin Roof Icecream Sundae! For the evening we went to Old Town and had Mexican food! Philip was unsure at first but quite enjoyed his Burrito. We also learned that night that the Mexico border is closer than we thought!
The Westcoast Blogger