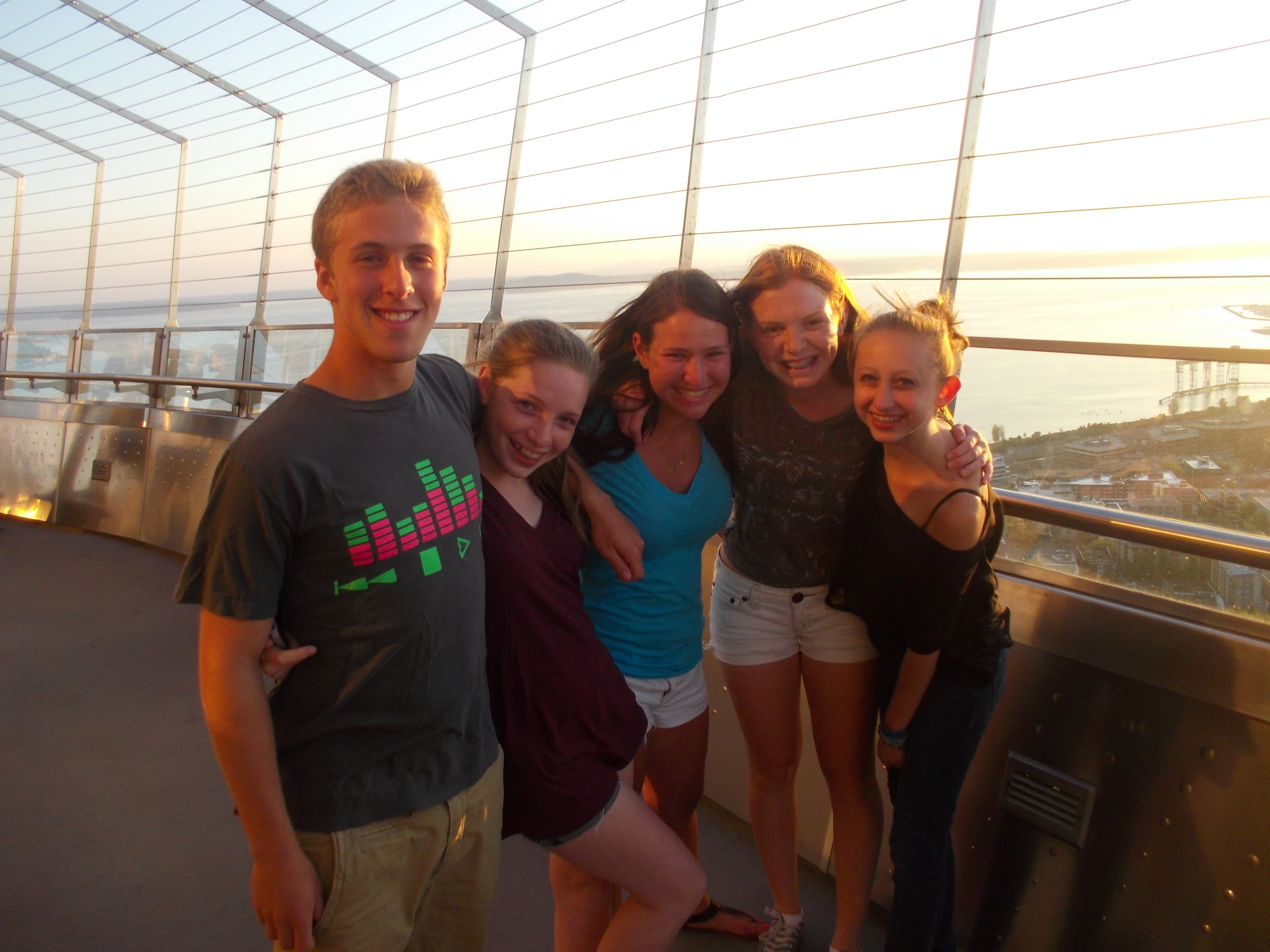 An update from the American Voyageur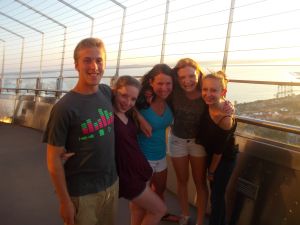 Dear Parents of American Voyageur
Our last few days were packed with both camping and big city fun. At our lunch stop before Mount Hood, Dani N. and Shayne had their palms read and Alec was given insight by the psychic about his life lines. We had perfect weather in Mount Hood for skiing and mountain biking. Arielle raced down the slopes, beating all boys.
After a great 2 days in Mount Hood, we were all ready to get to California!!! On our way, Seth, Marielle, Rebecca, Isabel, Dani B. and Matt experienced the trip's first minor celebrity spotting; Jon Diebler of the Ohio State basketball team. Woo!
We started our first full day in San Fran with a trip to Alcatraz. Sabina, Sam, Jesse and Emma explored the cells and posed behind bars for some great pictures. During the tour, Griffin, Robbie, Adam Si, Lexie, Steph, Victor, Danny and Jessica listened intently as an ex inmate gave a speech describing daily life in Alcatraz. At pier 39 Alex S. enjoyed the famous clam chowder in a sour dough bread bowl. Our day ended with a party at the teen club where all the trip members danced the night away. Julia and Rachel danced like crazy at the club and Brandon made tons of new friends which he introduced to the rest of the group.
The activities continued in San Francisco with an epic group photo in front of the Golden Gate Bridge before heading to Sausalito where Remi had a taste of her very first hamburger. Later that day we headed to the cable car to take us to Chinatown where Adam Se, Alex L., Jason and Joey embraced the spirit of Chinatown by sporting silk robes, slipper, straw hats and umbrellas. They were turning heads all night and caught the attention of many tourists throughout Chinatown.
After seeing all the great sites in San Fran we are off to Lake Tahoe for some waterskiing, ropes course and of course, some beach time.
Until next time….
The Westcoast Blogger